Extended Realities: The Language of Photomontage at Rowan University Art Gallery
October 14 – November 16, 2013
Curated by Stephen Perloff, editor of Photo Review magazine, "Extended Realities: The Language of Photomontage" includes approximately 30 images representing work by modern photomontage pioneers Jerry Uelsmann and Duane Michals, and contemporary artists from Maggie Taylor and Joe Mills to Fran Forman and Frank Rodick. Paul Cava, Francesca Danieli, Catherine Jansen and Dominic Rouse are also featured.
"From its earliest years, photographers have sought to overcome the limitations of making images from a single exposure, to adapt the picture-making strategies of printmaking, drawing, and painting, and to claim an equal place for photography among the fine arts," Perloff notes.
Photomontage – the combining of two or more photographic images into one – has been one strategy for achieving this goal. It was used in the 19th century by such practitioners as Oscar Gustave Rejlander and Henry Peach Robinson, and was popular in the early 20th century among the Dadaists and Surrealists as well as Russian Constructivist artists and Modernist photographers. In the latter part of the 20th century, photomontage was revived by a number of photographers, most notably by Uelsmann, and used by Michals as one of several modes for extending the photograph beyond a single image in black-and-white rectangle. More recently, contemporary artists have employed the technique for everything from documentary image-making and whimsical constructions of reality to modern-day surrealism and explorations of personal history.
Stephen Perloff is a photographer, founder and editor of The Photo Review, and editor of The Photograph Collector. He has taught photography and the history of photography at numerous Philadelphia-area colleges and universities and has been the recipient of two grants from the Pennsylvania Council on the Arts for arts criticism. He received the Sol Mednick Award in 2000 from the Mid-Atlantic region of the Society for Photographic Education.
Perloff's interest in photography started from an early age. When he was eight years old, Perloff received a Davey Crockett brownie camera, which ignited an interest in the medium. Much later, while at the University of Pennsylvania where he studied Modern European History, Perloff took a photography class from fellow Bucks County artist Michael A. Smith in 1968 and then an advanced class in 1972. However, in spite of his courses, it was not until he prepared for his dissertation in Modern European History that Perloff realized he truly was a photographer. He then left his graduate program to follow his muse.
The artist's photographs from the 1970s and 1980s consist mainly of urban scenes and portraits. Perloff is especially interested in Philadelphia and many of his works feature the city and its inhabitants. For the majority of his career, all of Perloff's exhibited works were in black and white film, but he also shot many photographs in color as well. However, his color Kodachrome prints were not shown until 2012 when they were scanned for exhibition at The Light Room Gallery in Philadelphia. According to Perloff he only wanted to exhibit the images after they had been scanned because he, "never really learned to print in color."

In addition to his own photography, Perloff has curated numerous exhibitions, such as "Philadelphia Past and Present" at the Philadelphia Art Alliance for the city's tricentennial in 1982. He was also curator of the acclaimed series "Photography: Contemporary Prospect" at Historic Yellow Springs (1994–2001) and "Camera Work: A Centennial Celebration," which opened at the James A. Michener Art Museum in September 2003 and traveled through January 2005. Additionally, he curated an exhibition of environmentally-concerned photographs, "Paradise Paved," for the Painted Bride Art Center in 2005 and curated "Radical Vision: The Revolution in American Photography: 1945-1975," at the James A. Michener Art Museum in 2006.
____________________________________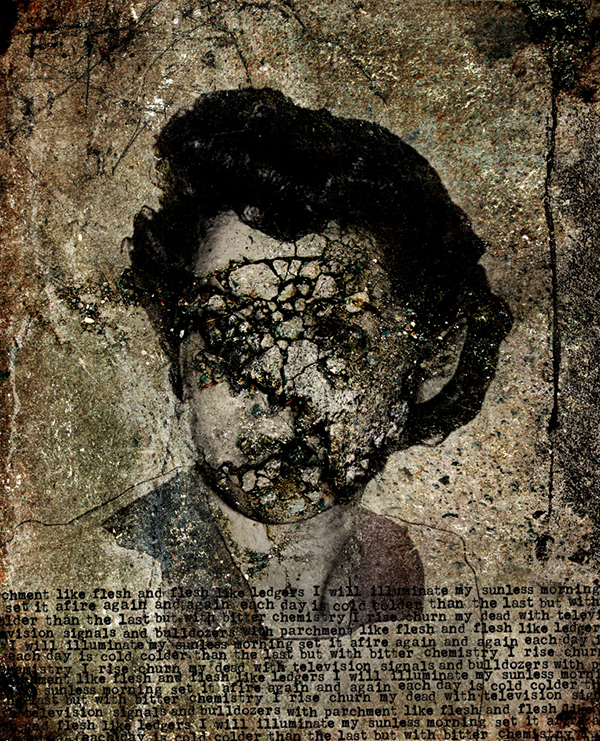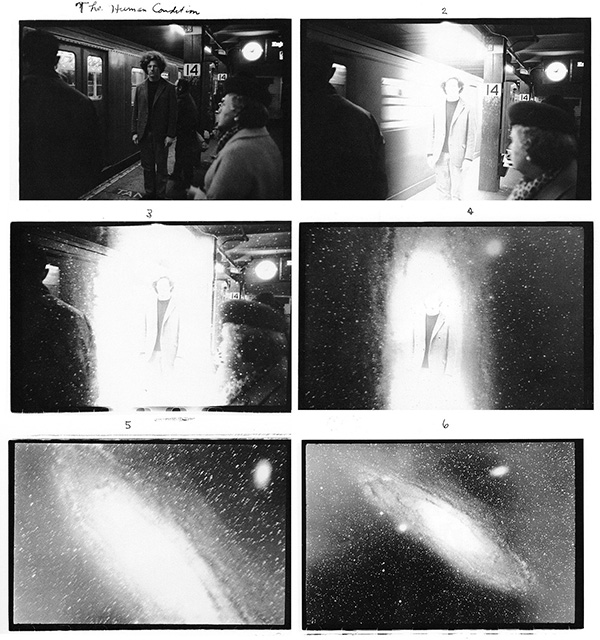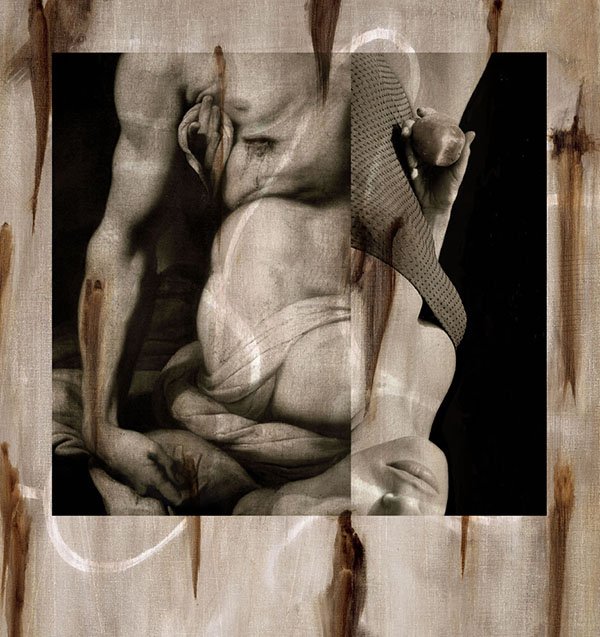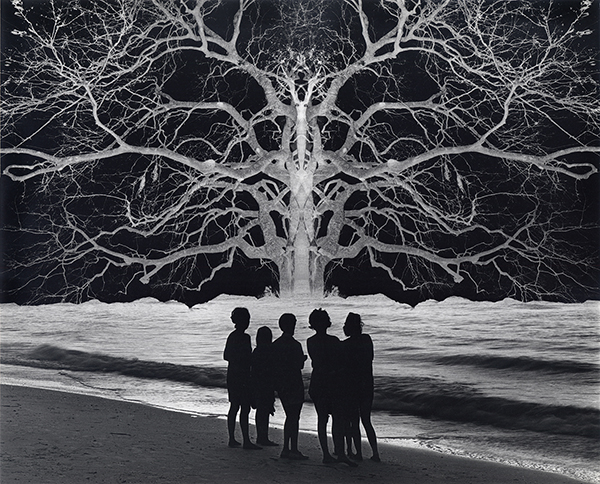 ____________________________________________
Image credits (in order of appearance):
Installation shot, compliments of Rowan University Art Gallery

Frank Rodick, Portrait, Frances Rodick (Each Day Is Cold), 2012. Archival pigment print
Duane Michals, The Human Condition, 1969. Silver gelatin prints with hand applied text. Courtesy of DC Moore Gallery, New York
Paul Cava, Christ / Denise, 2003, Archival pigment print, edition of 10
Jerry Uelsmann,  Apocalypse II, 1967. Vintage gelatin silver print
________________________
For news on all the latest interviews and features from In the In-Between, click the logo and join us on Facebook.