Open Call for Photographic Work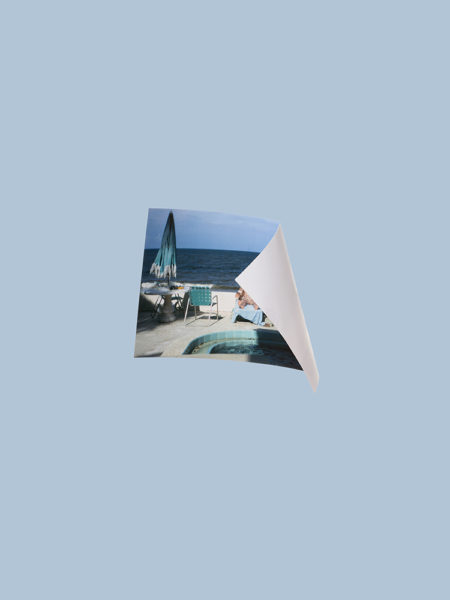 Submissions Closed
Another Day in Paradise
-Summer group exhibition at Gravy Studio & Gallery in Philadelphia, PA
-Expanded online exhibition on In the In-Between
Deadline: May 15th
Deadline Extended: May 22nd
The vast majority of photographs we see in our day-to-day lives present idealized versions of their subject matters, often making the world seem cleaner, more orderly, and more beautiful than it actually is. It's difficult to grasp the profound influence we are subject to within our inescapable media-diets of beautiful images that offer promises of something better.
How can photography be used to reflect on notions of paradise, desire, and fantasy?  What roles do these promises play in our daily lives, and in our current societal conditions? What's the value of idyllic spaces? What is the cultural and personal value of a photograph that makes the world look better than it is? Who benefits from notions of paradise, and who doesn't?  Where do we want to escape to, and what are we running from?
In the In-Between is seeking photographic work of any process that explores notions of paradise, idealization, fantasy, and escape.
Guidelines & Requirements:
5-10 images, 72 dpi and 1000px on the longest side
Image list including titles, dates, and exhibition dimensions of submitted work. (PDF)
This exhibition is open to all photographic processes
Statement (1-2 paragraphs)
Artist Bio (1-2 paragraphs)
Entry Fee:
$25 Early Bird entry fee March 1 – March 31st
$35 regular entry from April 1 – May 15th
How to Submit:
Follow the link below to upload your work and submit the entry fee via Paypal:
Awards:
Curators will select 3-5 artists for a summer group exhibition at Gravy Studio & Gallery in Philadelphia
An additional 5-15 artists will be selected for an expanded online exhibition on In the in-Between
All entries will be considered independently for portfolio and interview features on In the In-Between
All entries will be considered independently for future exhibitions and projects at Gravy Studio & Gallery
Key Dates:
Submission deadline: Wednesday, May 15
Acceptance notifications: Saturday, June 1
Shipping deadline for the exhibition: Friday, June 28
Opening reception of exhibition at Gravy: Saturday, July 13
Opening of the online exhibition on In the In-Between: Thursday, August 1
Closing of the exhibition at Gravy: August 31st.
About the curators:
Gregory Eddi Jones is an artist, writer, and the Founding Editor and Publisher of In the In-Between.
Anastasia Samoylova is an internationally-recognized artist and Editor-at-Large (Miami) for In the In-Between.
Contact Information:
Gregory Eddi Jones, Editor editor (@) inthein-between (dot) com *Submissions sent to this email address will not be considered.
Image credit: Nick Marshall, Escape (2), 2013, [Detail]. Chromogenic development print, 25.75" x 19.75"