Editor's Note: This feature was originally published on our previous platform, In the In-Between: Journal of Digital Imaging Artists, and the formatting has not been optimized for the new website.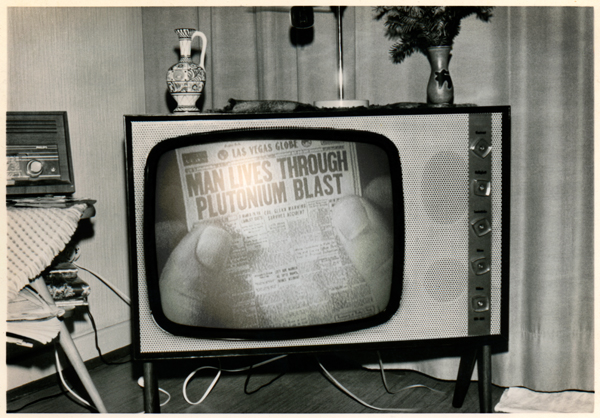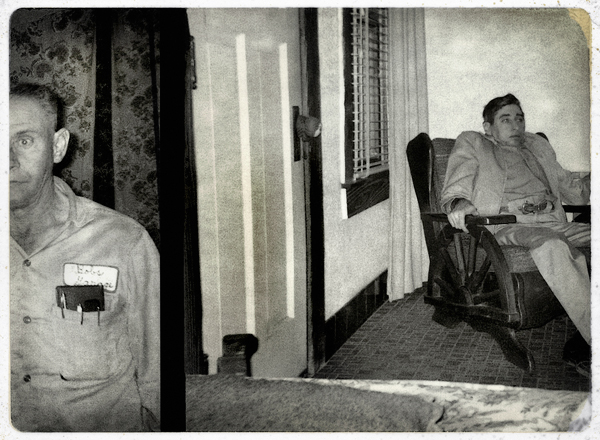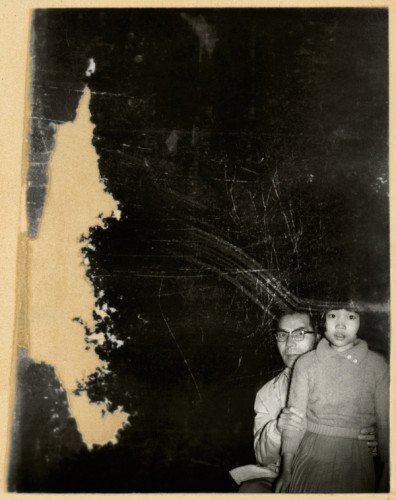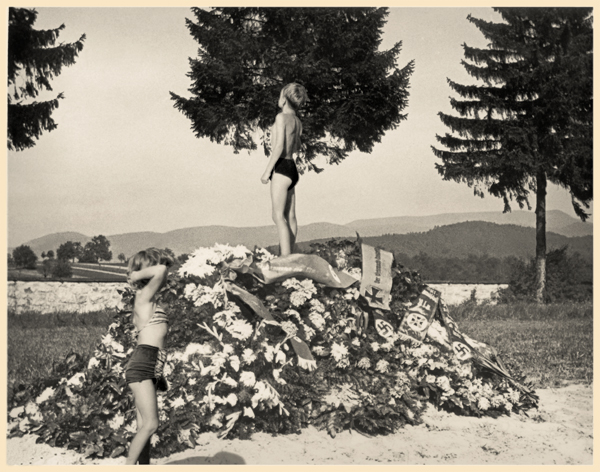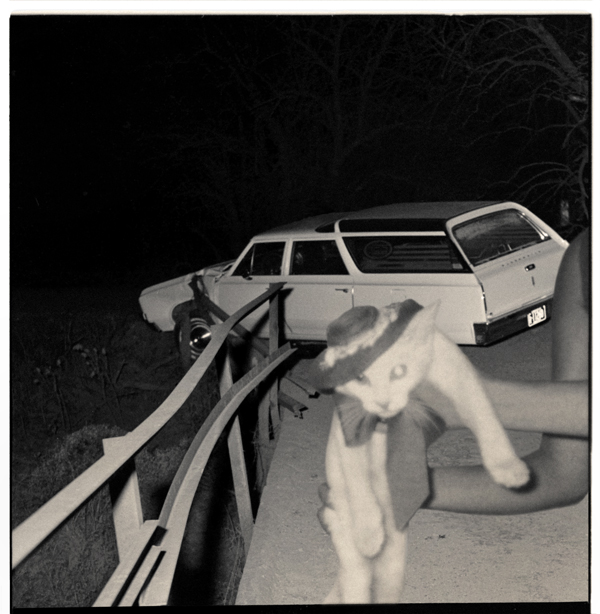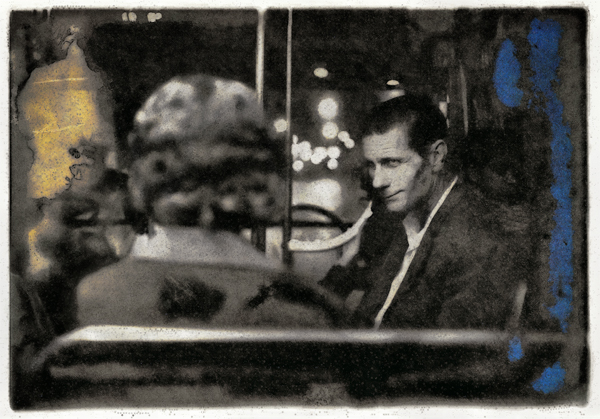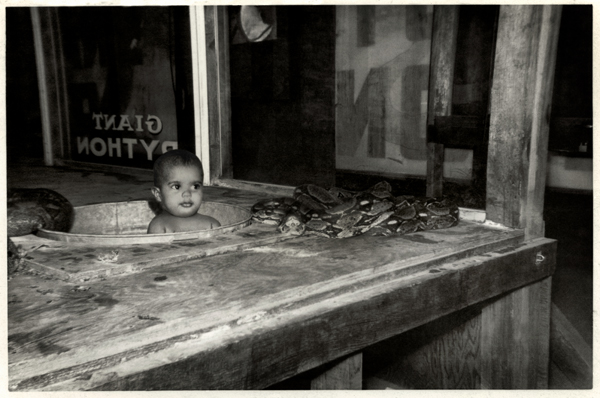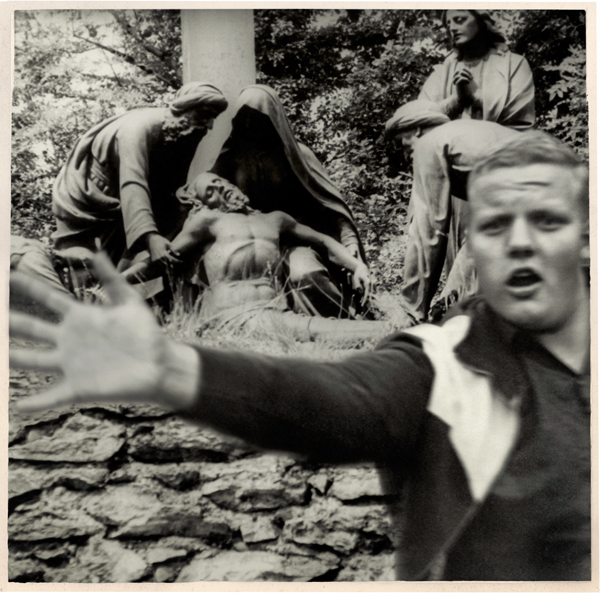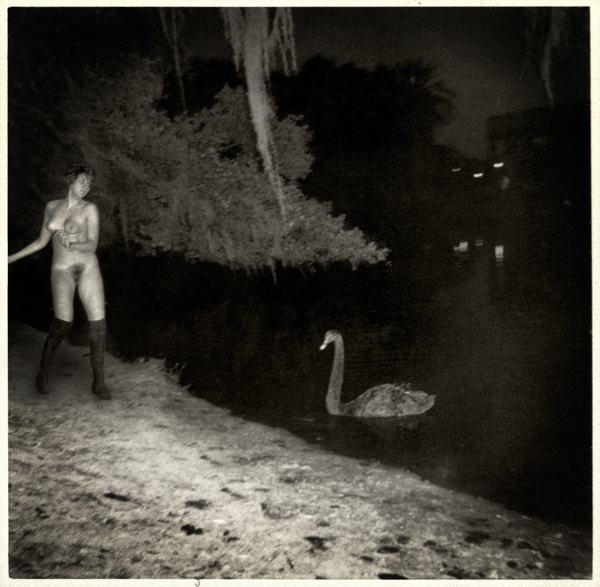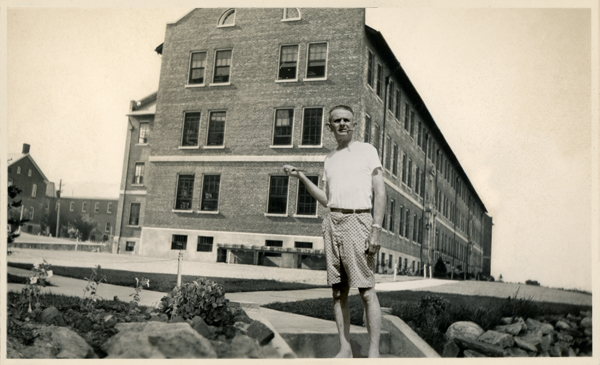 Statement:
When I was seven years old, my mother dropped my brother and I off at a movie theater on a summer afternoon to see "The Amazing Colossal Man", one of many cheaply made science fiction movies that seemed to be released on a weekly basis during the 1950s.
It was a film about a soldier accidentally exposed to an atomic blast at a nuclear testing ground in Nevada. The cells making up the soldier's body, instead of dying from exposure to radiation, began to replicate at an astonishing rate. He grew to be sixty feet tall, went insane, and laid waste to Las Vegas, all before a battalion of U.S. Military dispatched him during a showdown at the Hoover Dam.
If ever there were a film crafted to stir the mind of a seven year-old boy in the cultural mix of the time, this one was it. I have never forgotten how sublimely preposterous and, at the same time, profoundly strange this film was.
The imaginary vernacular images in the series, "Man Lives Through Plutonium Blast", have been rendered in this spirit, appropriating the bits and pieces of discarded analog photographs for material, while, conceptually, focusing scrutiny on the idea that so many events in our lives seem to happen just beyond our ability to comprehend. These are images then that draw us in via a common photographic format, familiar to one and all, only to challenge us in the end to question lingering assumptions about the nature of photography and the distinctions that exist in art between fact and fiction.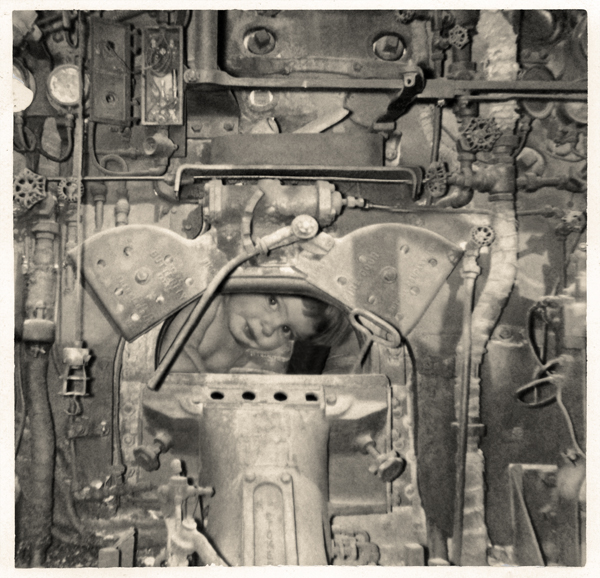 Bio:
In the 1970s, Peter was apprenticed to photographer Tom Wright, a National Endowment of the Arts grant recipient and a key figure in the documenting of the rock scene in 1960's Great Britain.
For the past 20 years, Peter has focused his attention on the emergence of digital imaging as a viable process for fine printmaking, during which time he also served as a Corporate e-Strategist for Houghton Mifflin Harcourt Publishers and operated a fine arts digital imprint, Penny Prints Press, in Austin, Texas.
In 2010, he moved with his wife to Tumbaco, Ecuador. He continues to explore ways to interrelate traditional photographic ideas with those of digital origin.
___________________________
Stay connected with In the In-Between