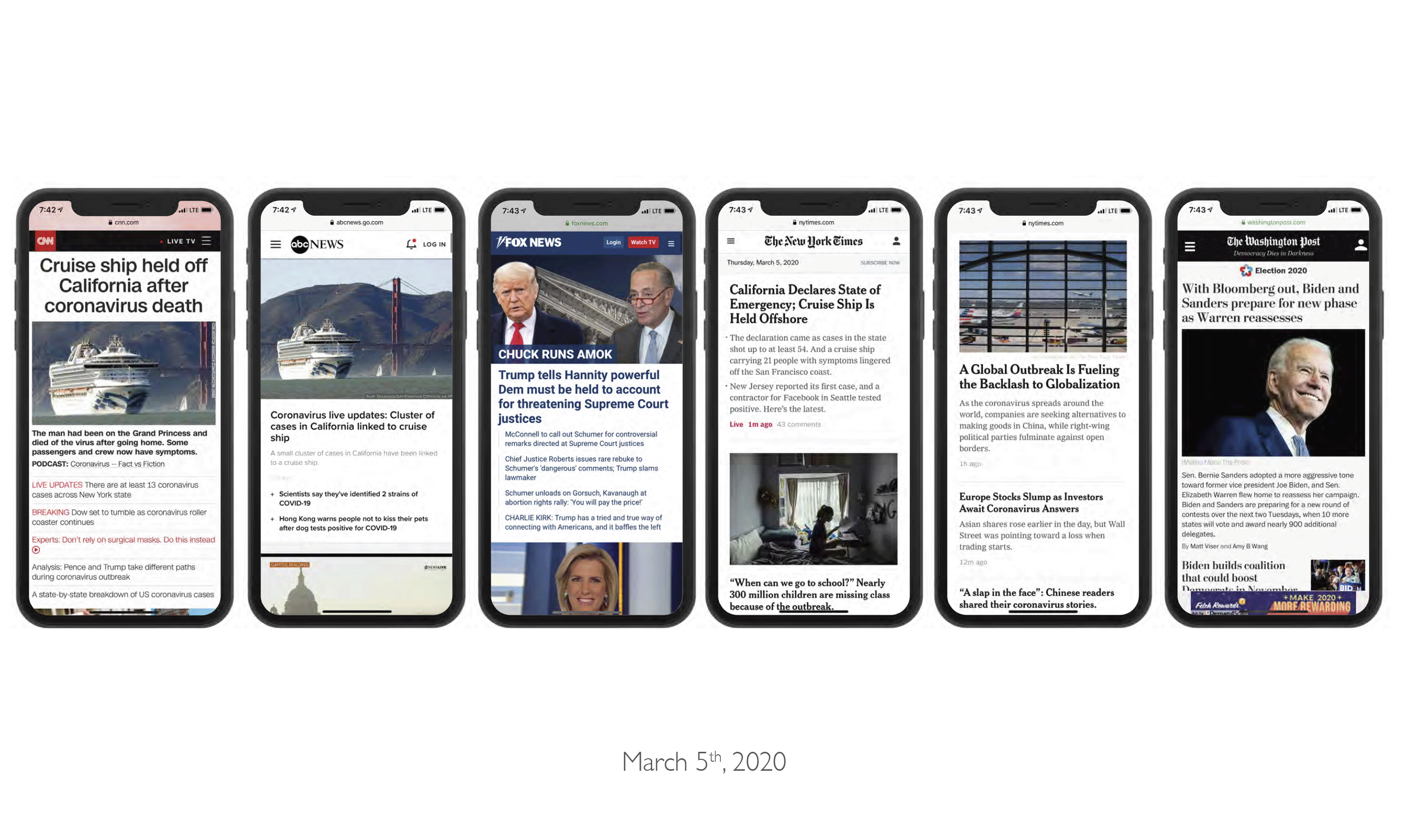 Artist statement
Fake News Archive Project: A Historical Archive of the Donald J. Trump Presidency is my reaction to the current political environment that started on Election Day 2016, if not during the campaigns. I was very concerned about the election in 2016 after an issue occurred at my sons' school. He was in 1st grade and his elementary school was decided to hold a mock election in response to all of the playground debating about Trump Vs. Clinton. The kids weren't playing on the playground but rather holding debates about the campaigns. My wife and I asked our son about who he was thinking about voting for and why? We were astonished not by his response to whom he was going to vote for but rather why. He stated he was voting for Trump because Hillary Clinton was going to make China more powerful. We asked him where he had learned that fact and he stated it was on a commercial in the middle of a football game. At that point, we realized that we could not shelter him even at such a young age from the political divisiveness that was occurring. Instead, we had an open discussion with him about both sides and why they were stating the things they were.
The project was born from this experience in trying to discuss recent news and events with a 6-year old. I wanted to start recording the major events that were taking place and I did so by recording the news channel that was being attacked as "fake" the most: CNN. At first, I was hoping the rhetoric of Fake News would die down after the election so I did not record the news every day. However, once the inauguration occurred, I started to capture CNN on a regular basis. Soon after enough I was forced to add the other news organizations that were being labeled such as fake, including ABC News and The New York Times. Eventually, I started to capture the news every day because it was moving so fluidly and added a routine of capturing CNN, ABC News, Fox News, The New York Times, The Washington Post, & HuffPost — in that order. I maintained the same order to make sure that I was not influencing the pairing of news coverage. I wanted to make sure I was recording comparative messages by recording these five news organizations on a daily basis and as they change throughout the day. I had no idea what my final intention was other than an idea to put this information into book form. In the past year and a half, I have been recording the news companies multiple times throughout the day and, at times, almost hourly oftentimes.
The books are intended to be an archive of the Donald J. Trump presidency which I hope will promote visual & media literacy. I want these books to be accessible to future generations to look back at the events that are unfolding before our very eyes. I have every page available on the www.fakenewsarchiveproject.com site and will provide the PDF to organizations that will share the information with individuals. This project is not about selling the books but rather placing them into archives.
https://www.fakenewsarchiveproject.com/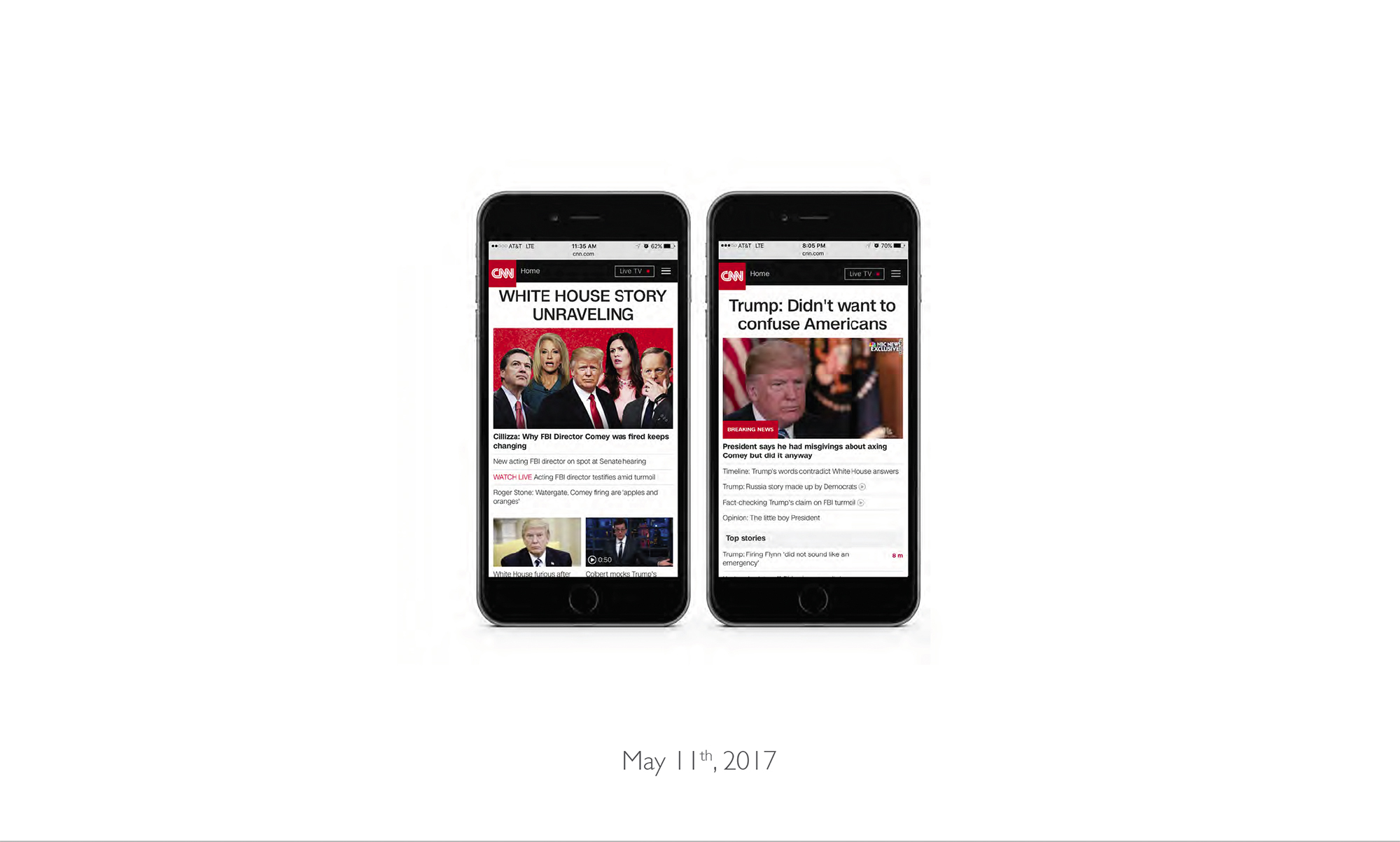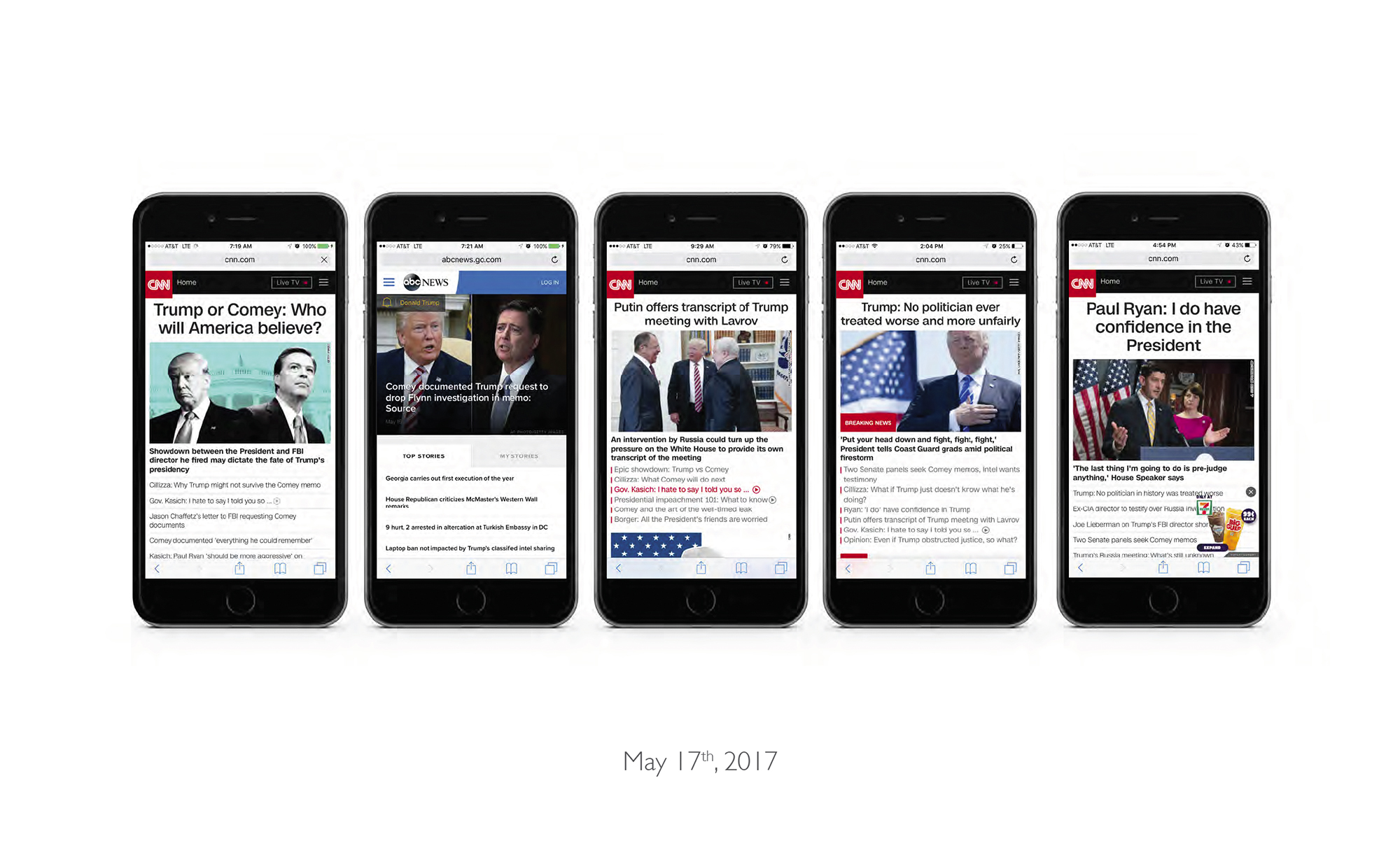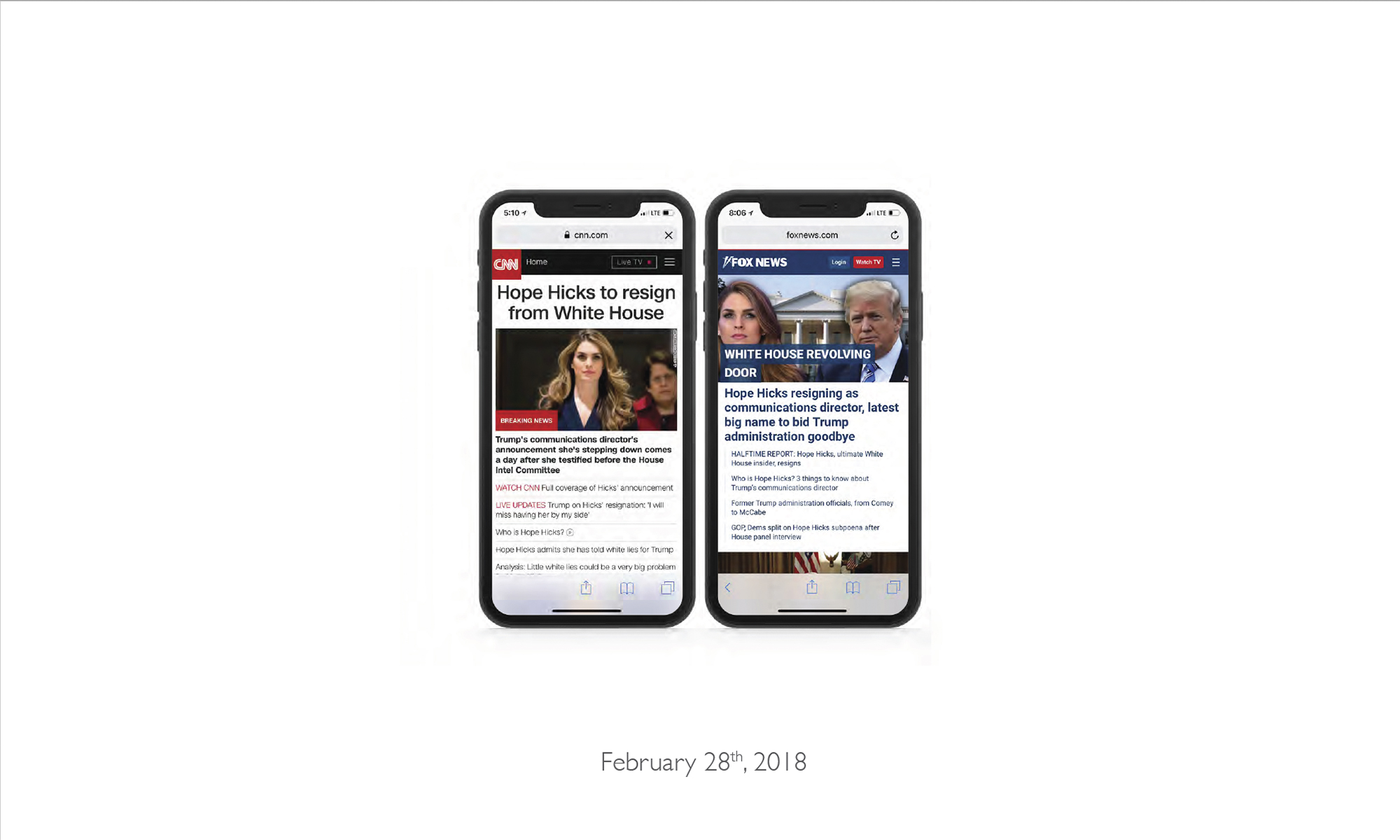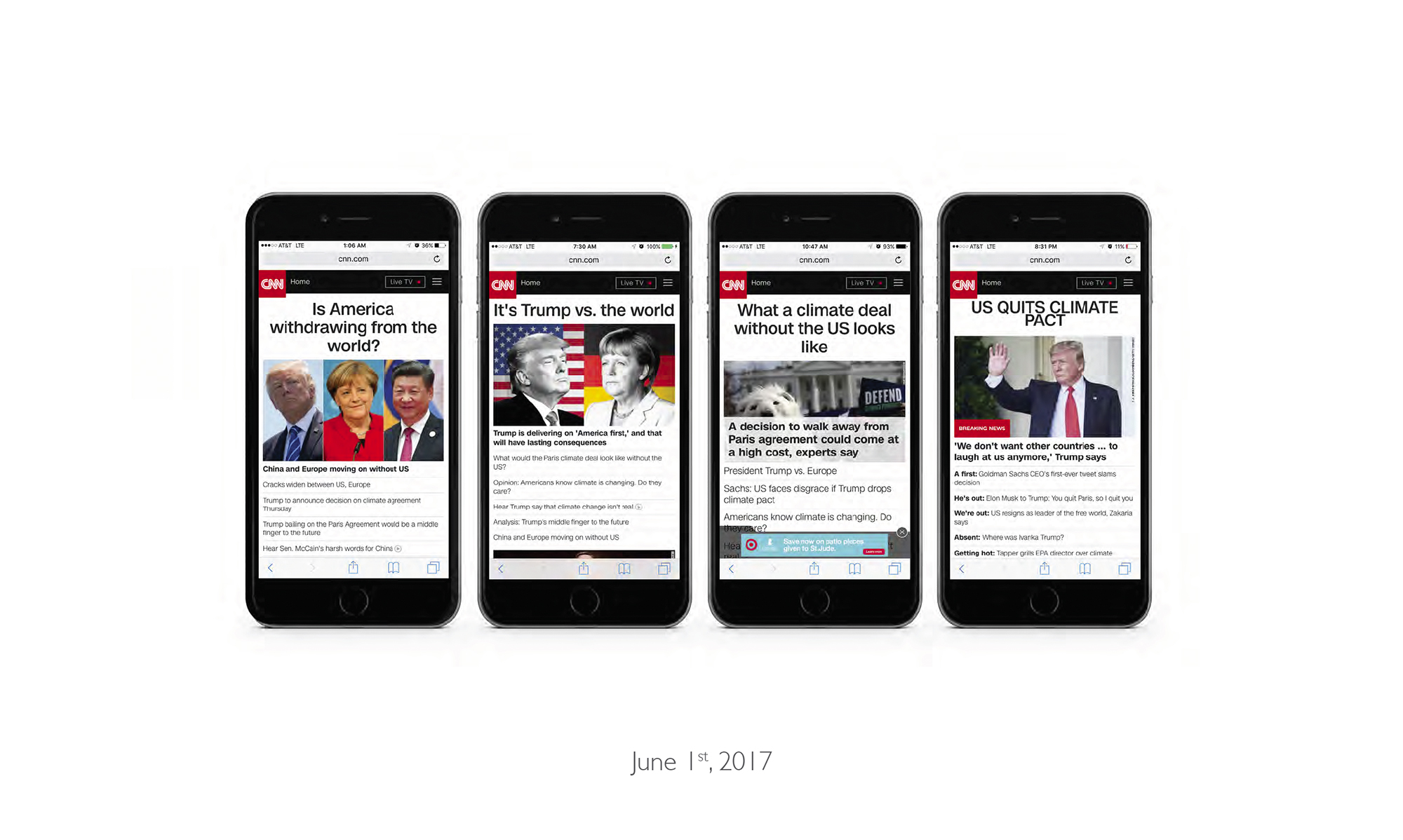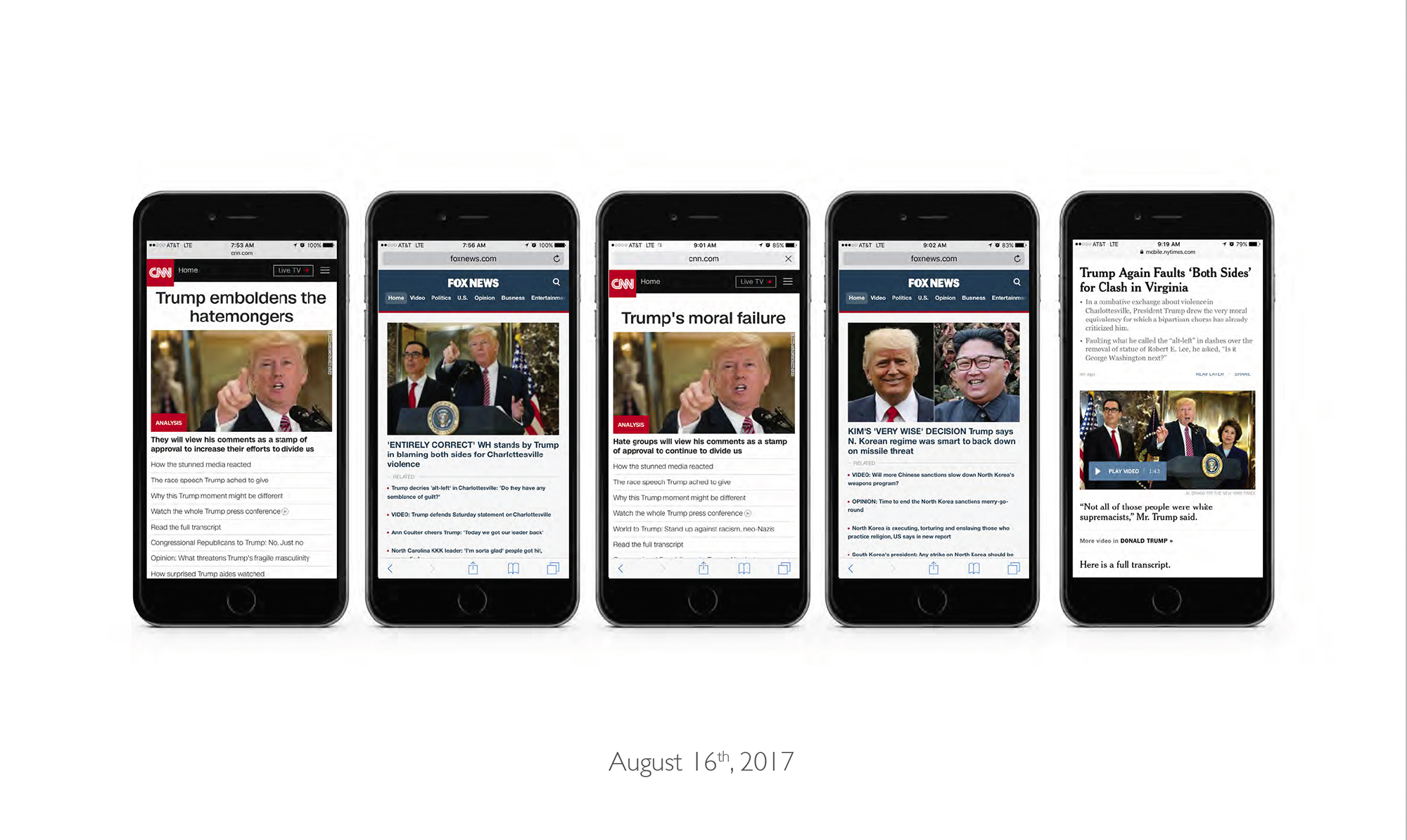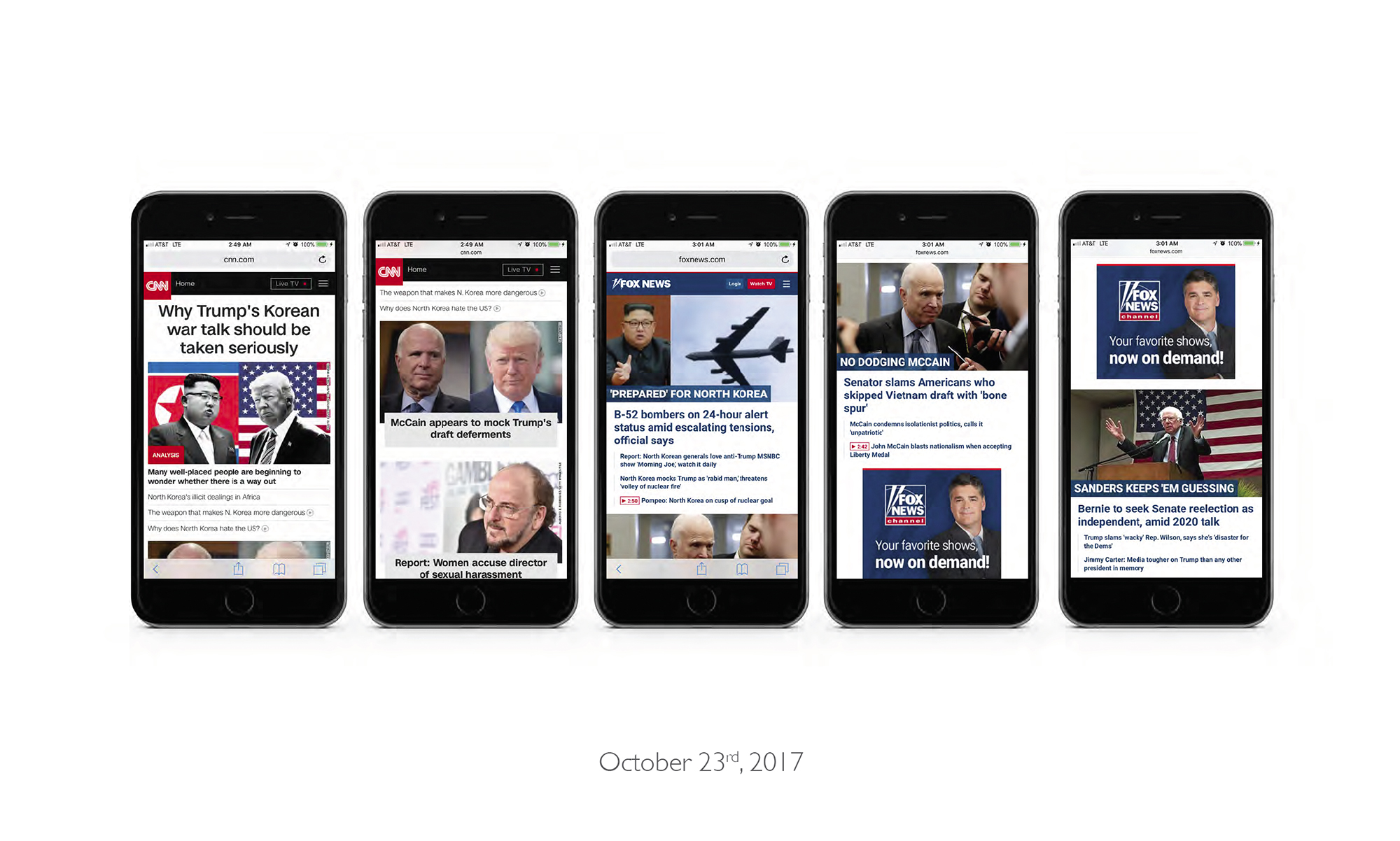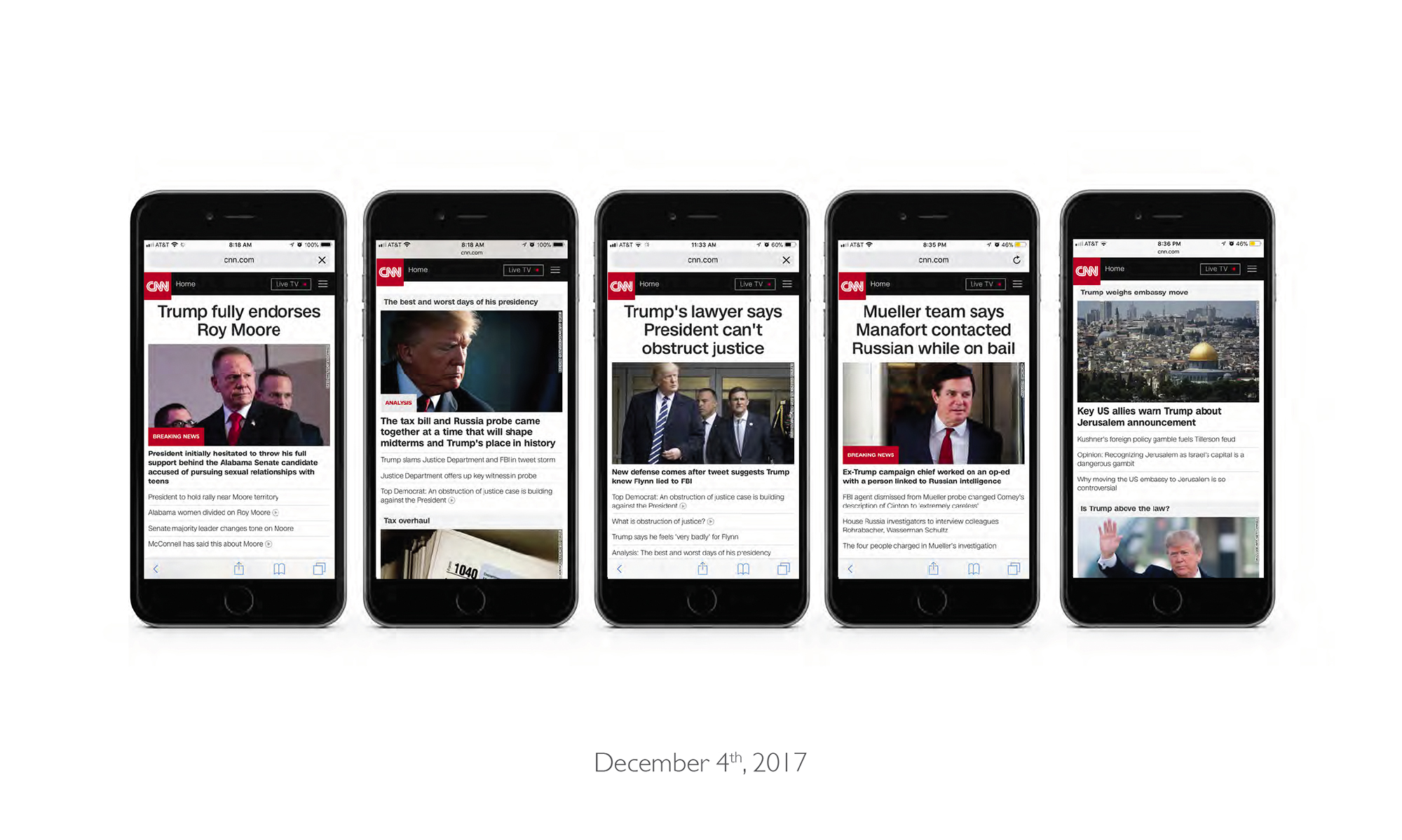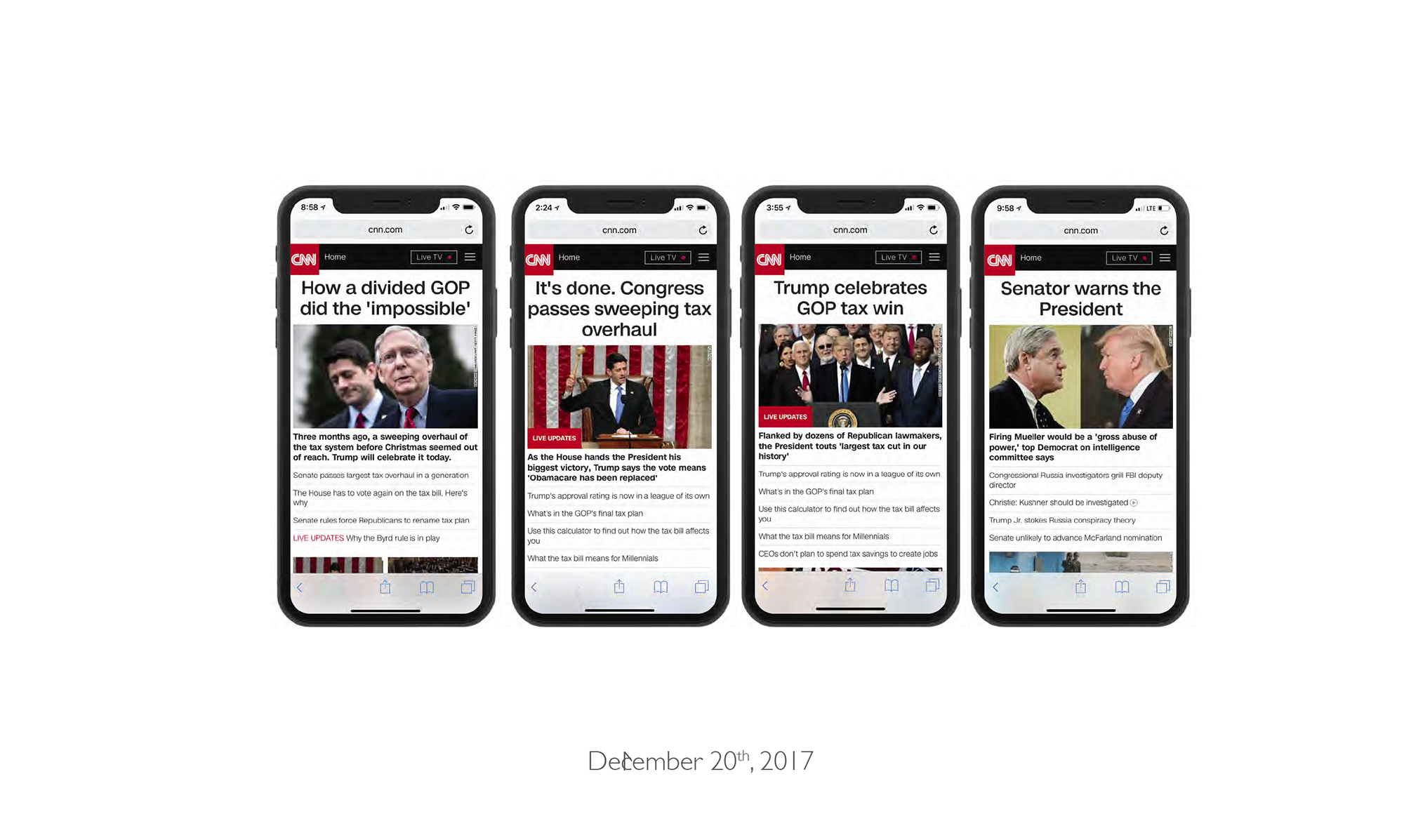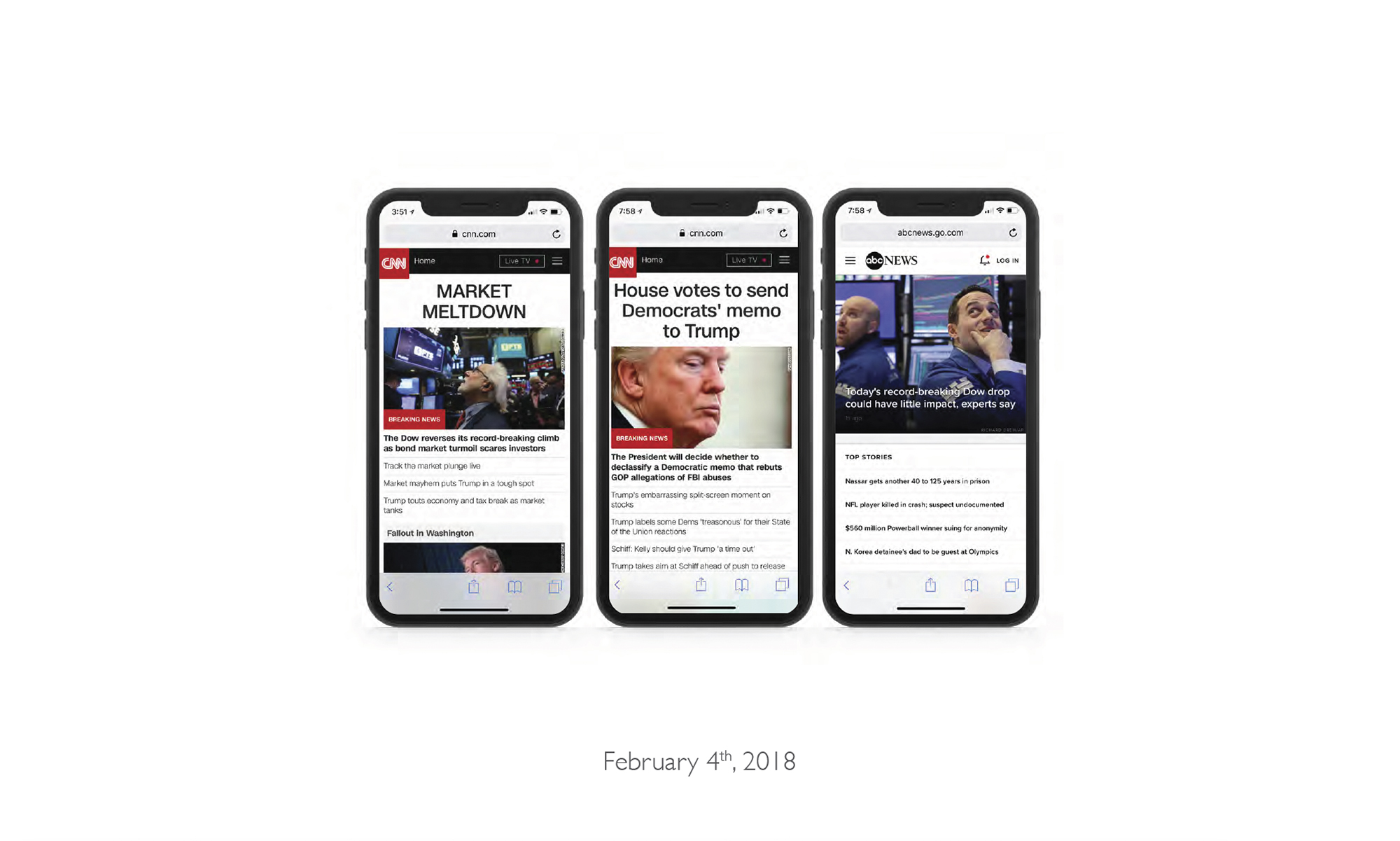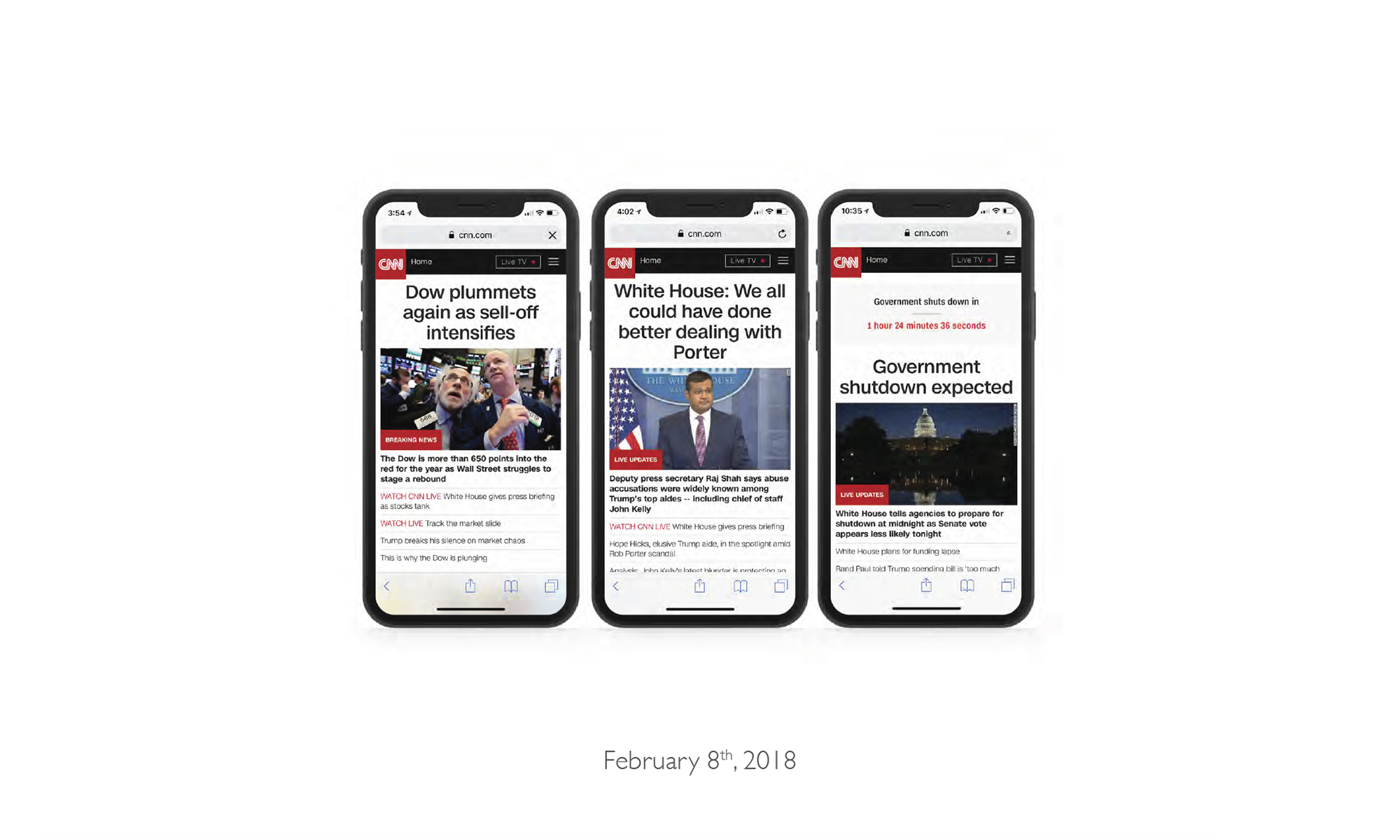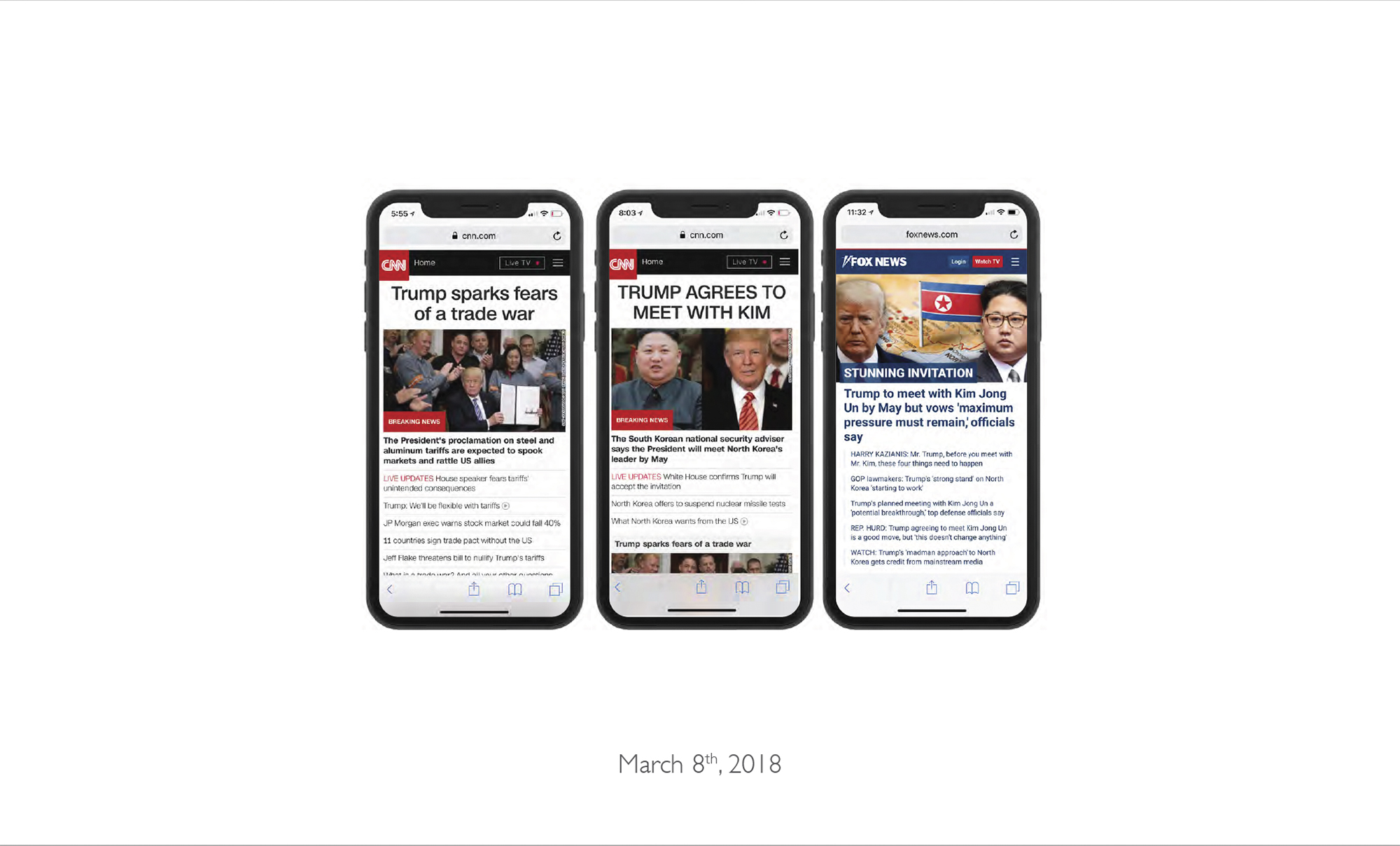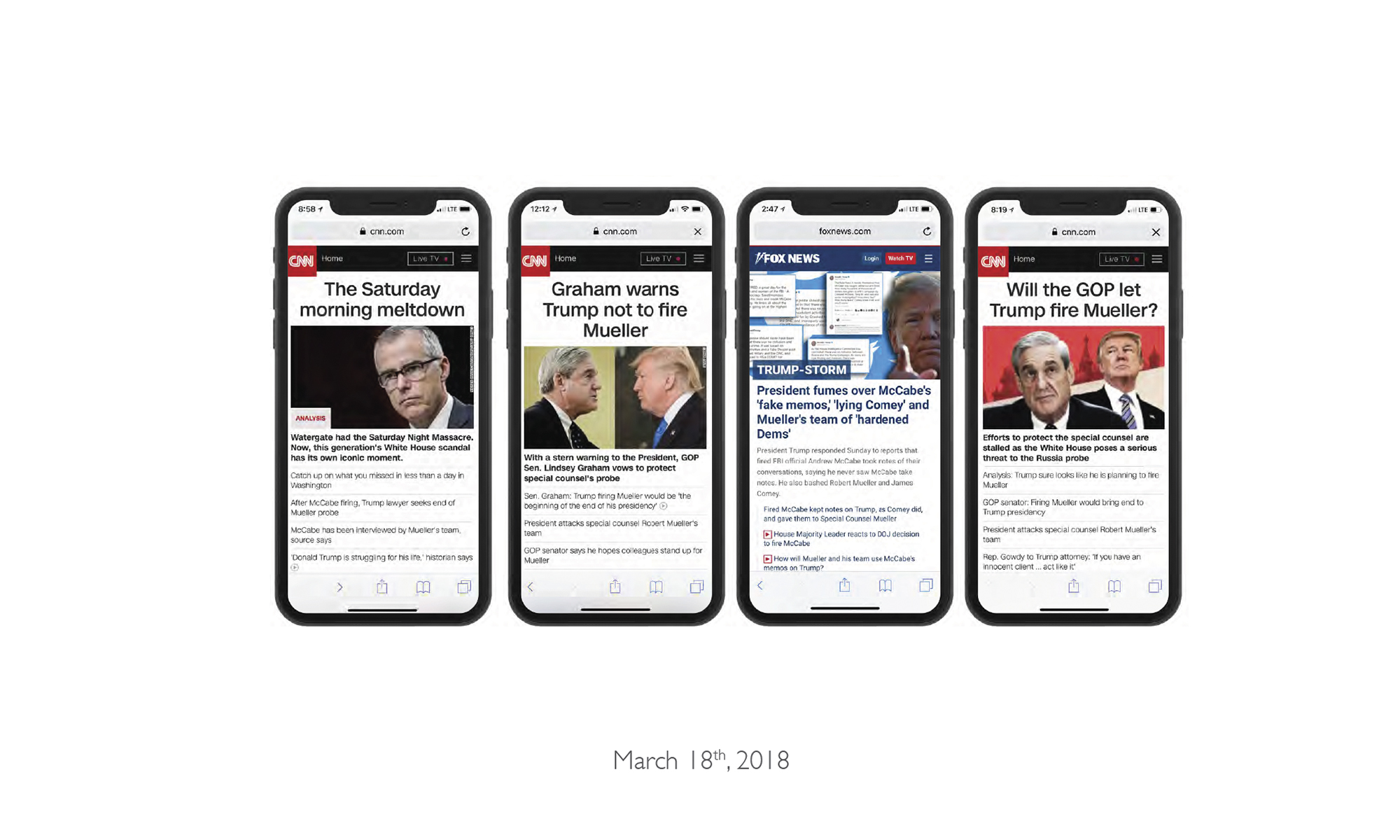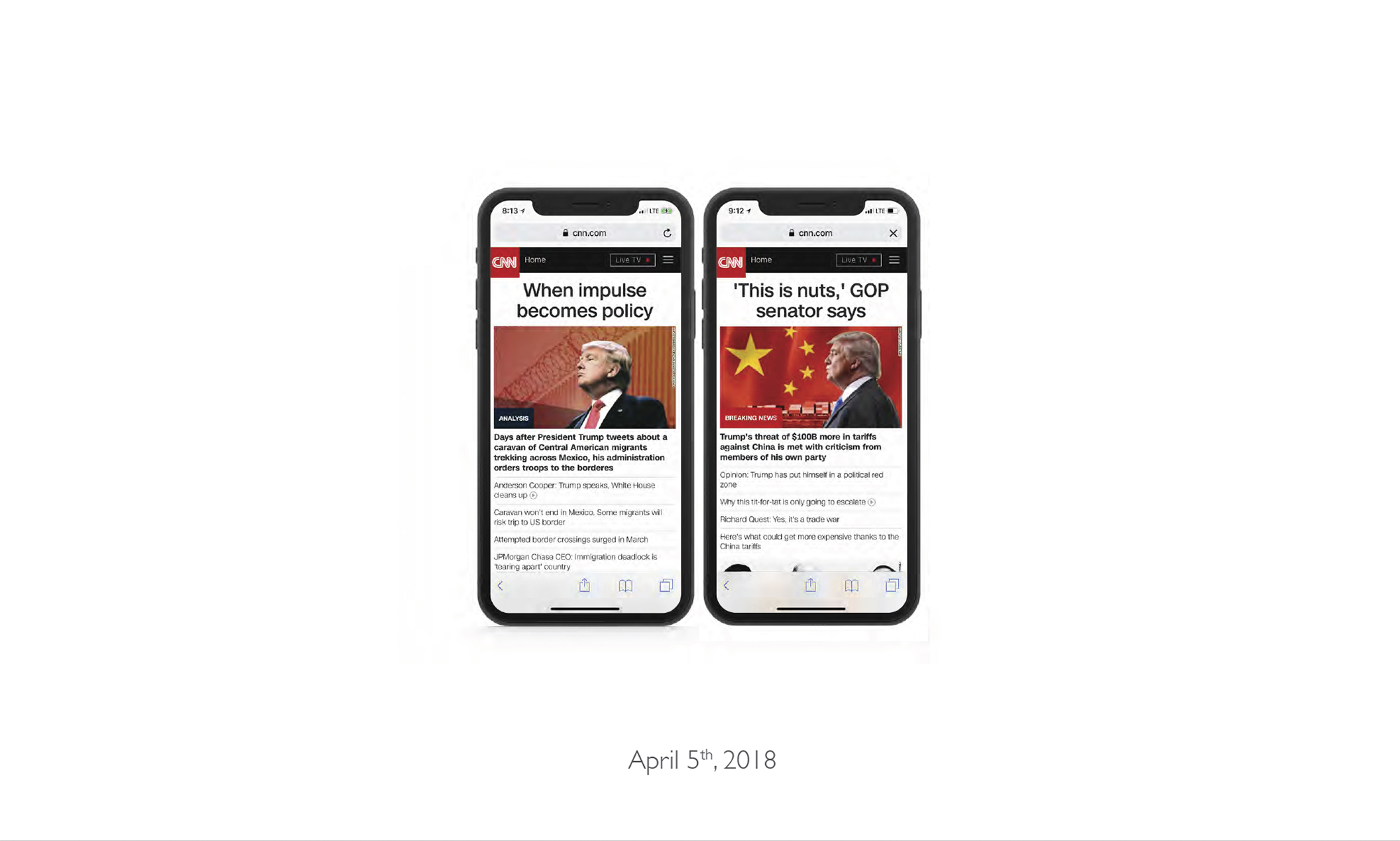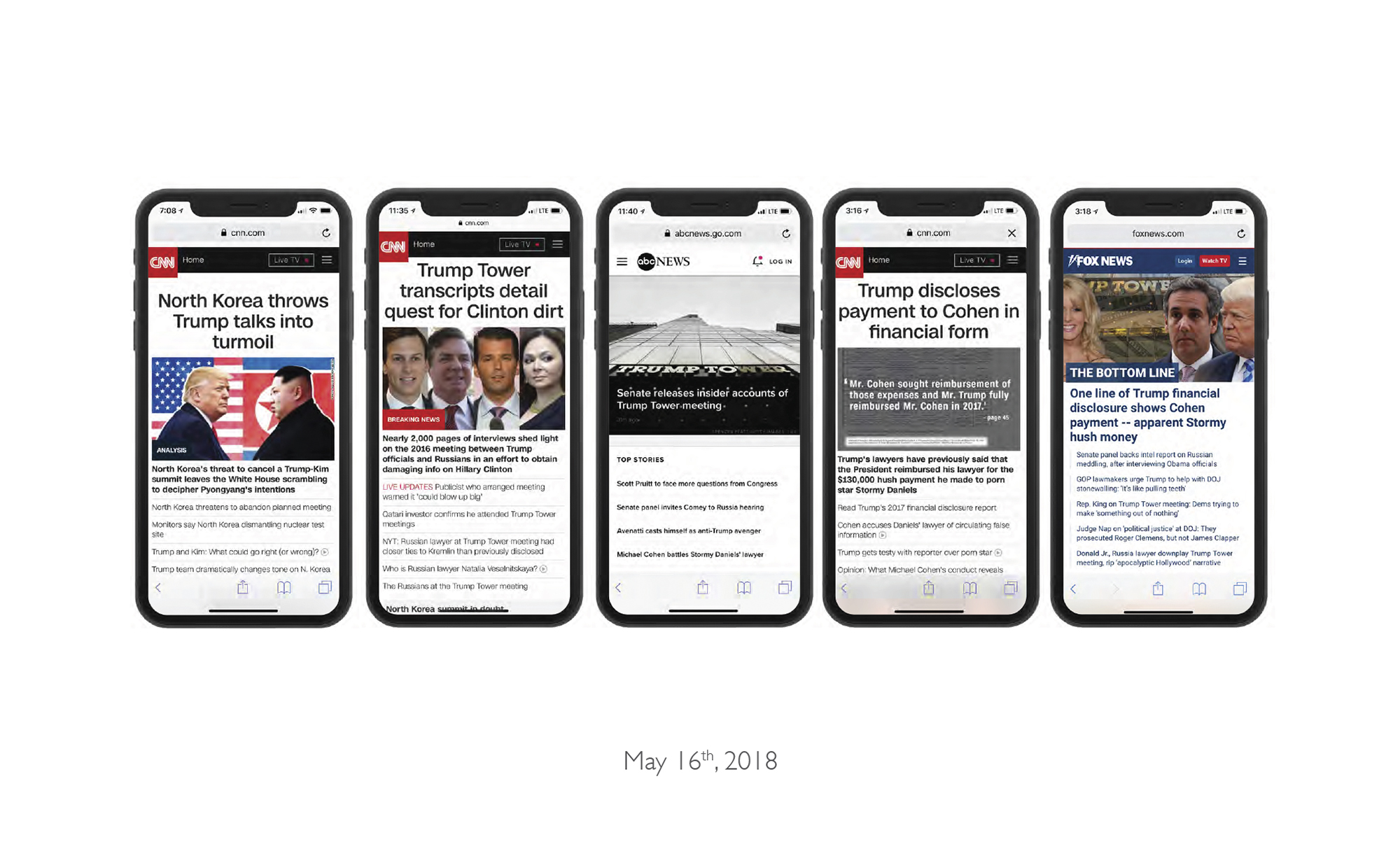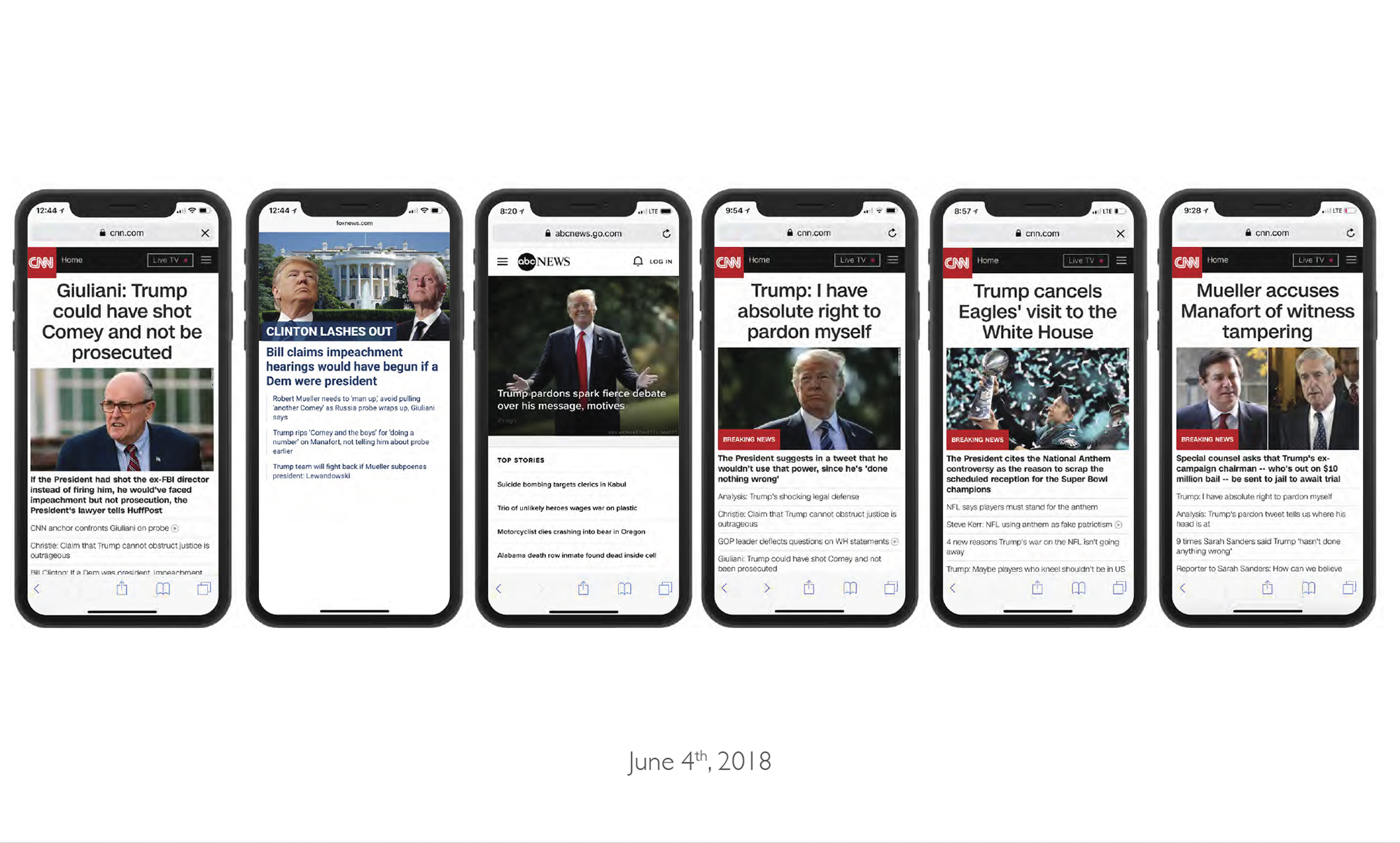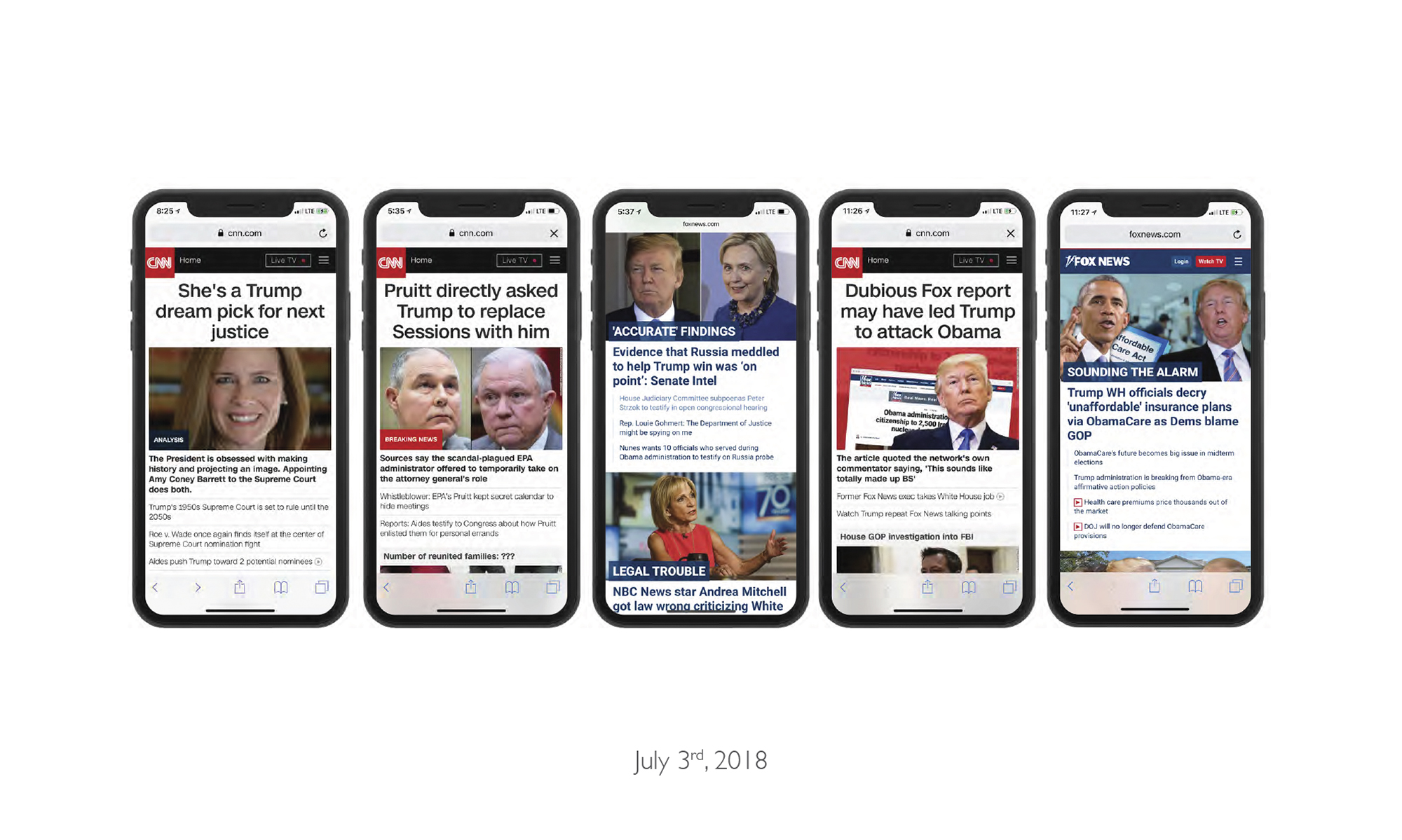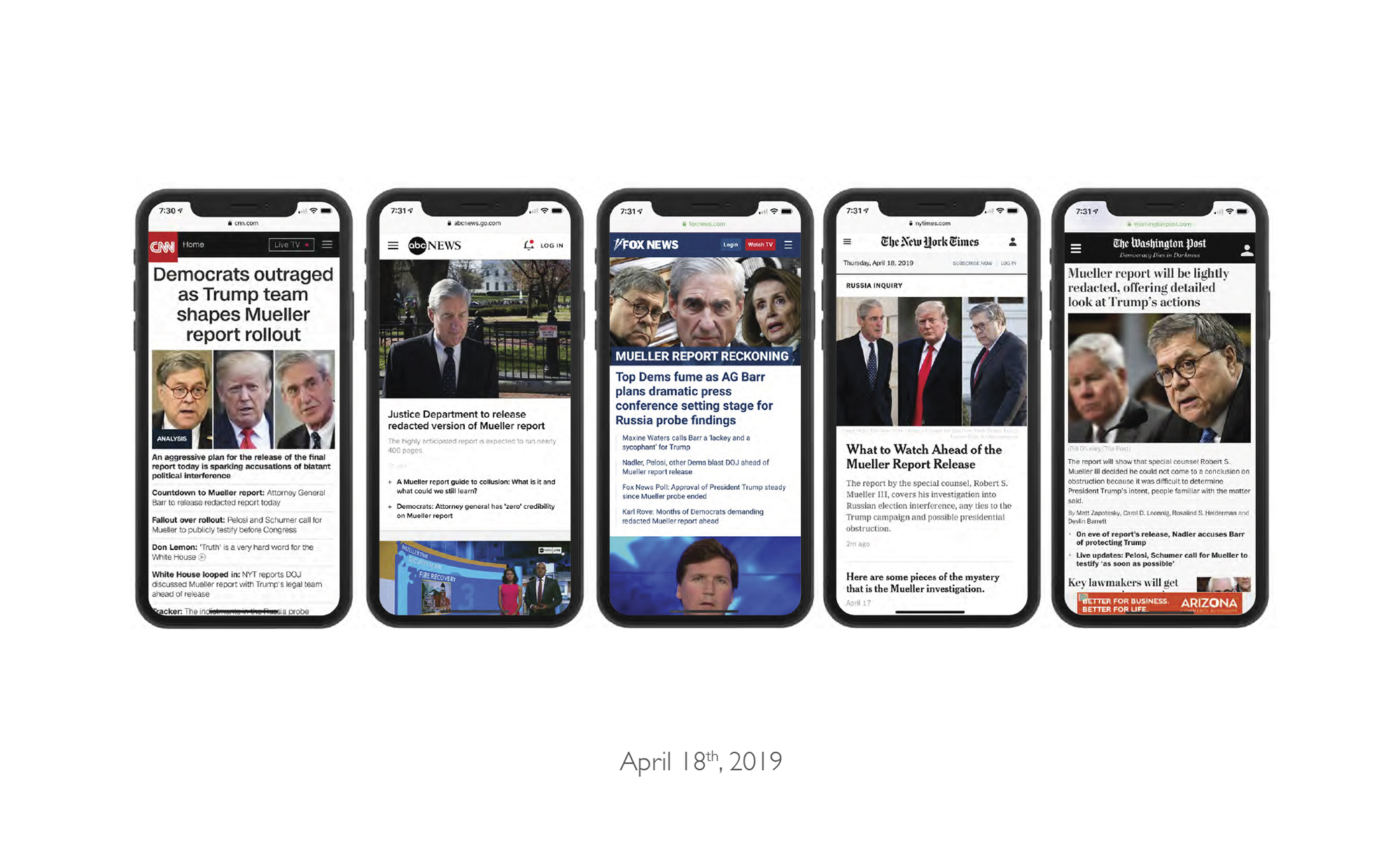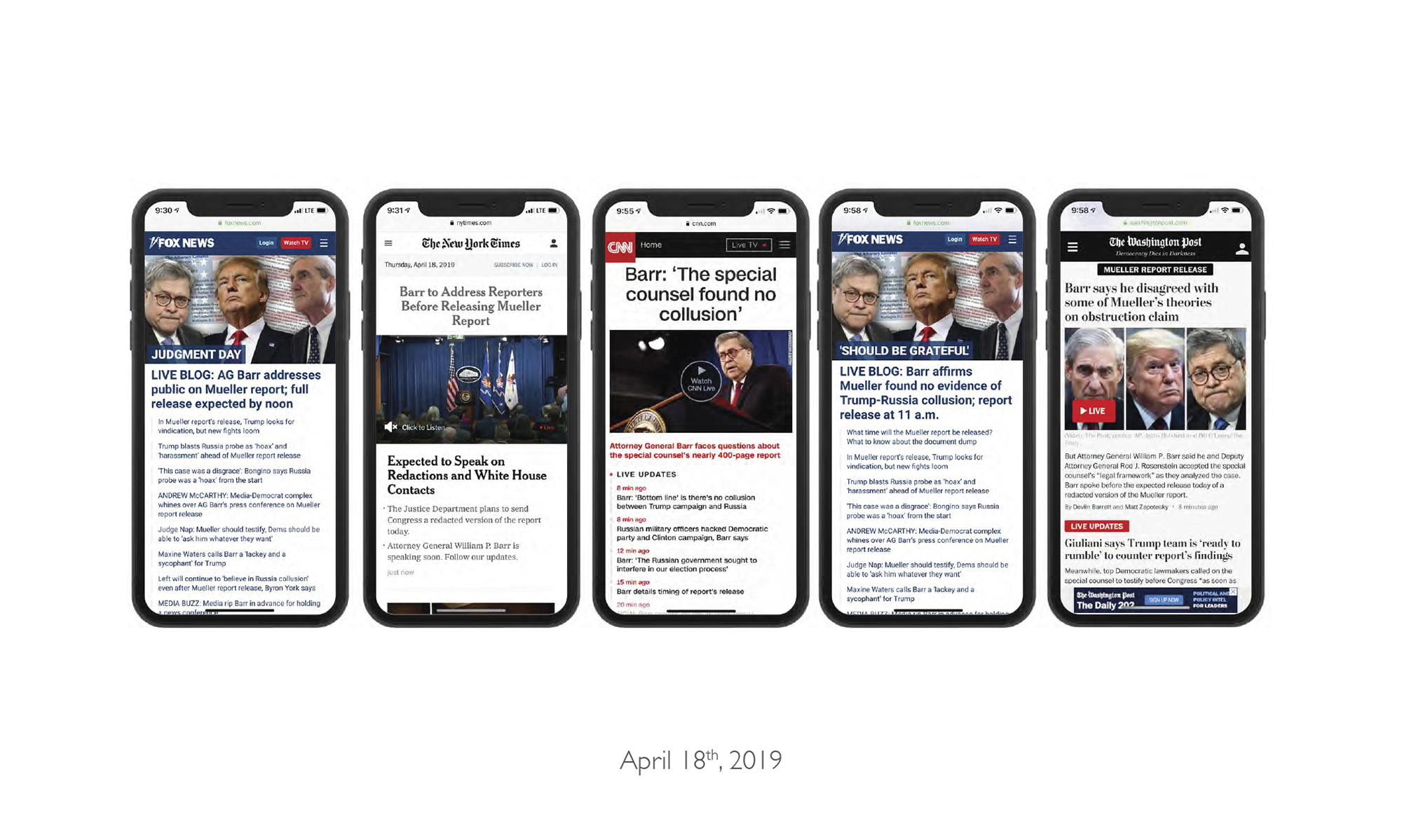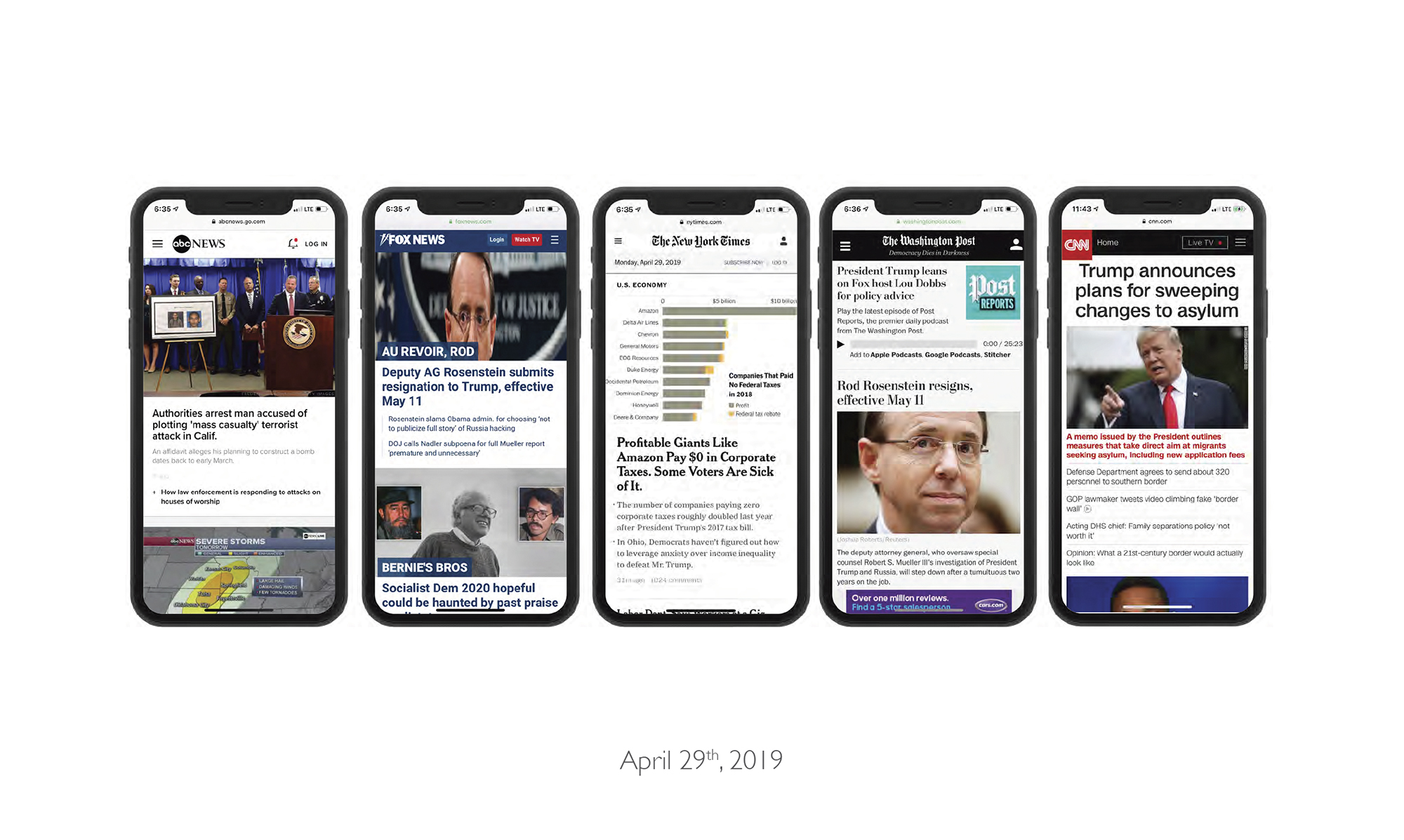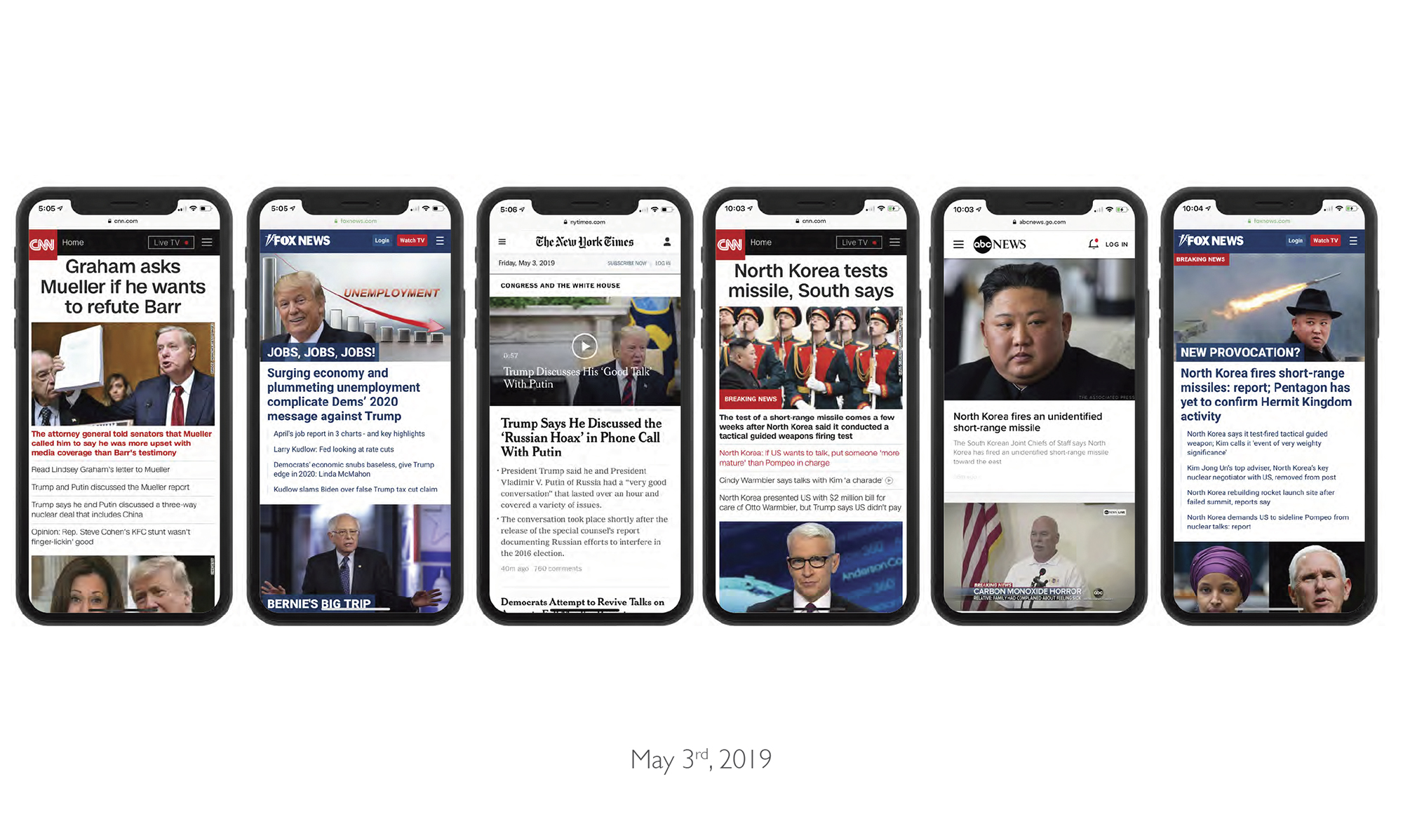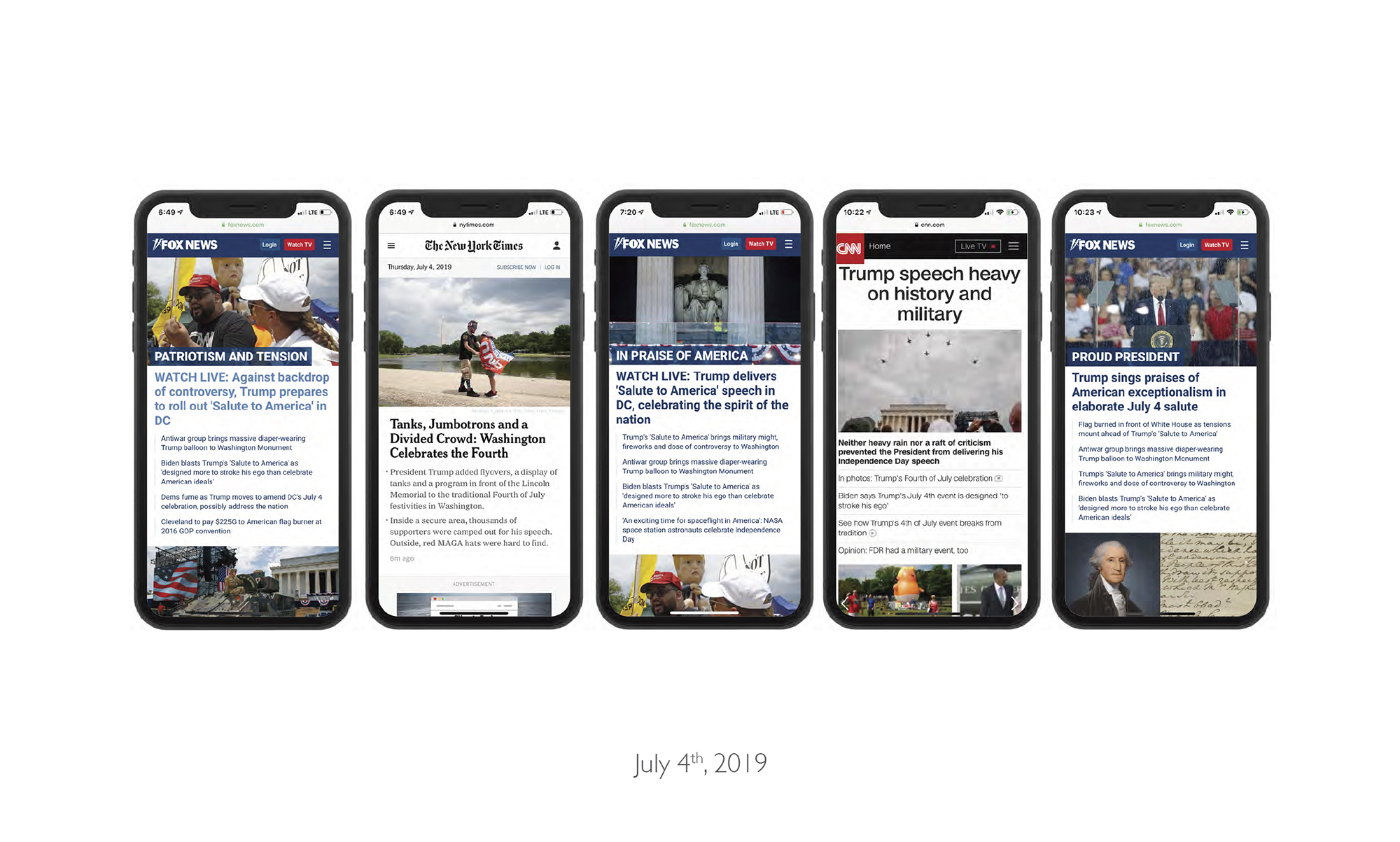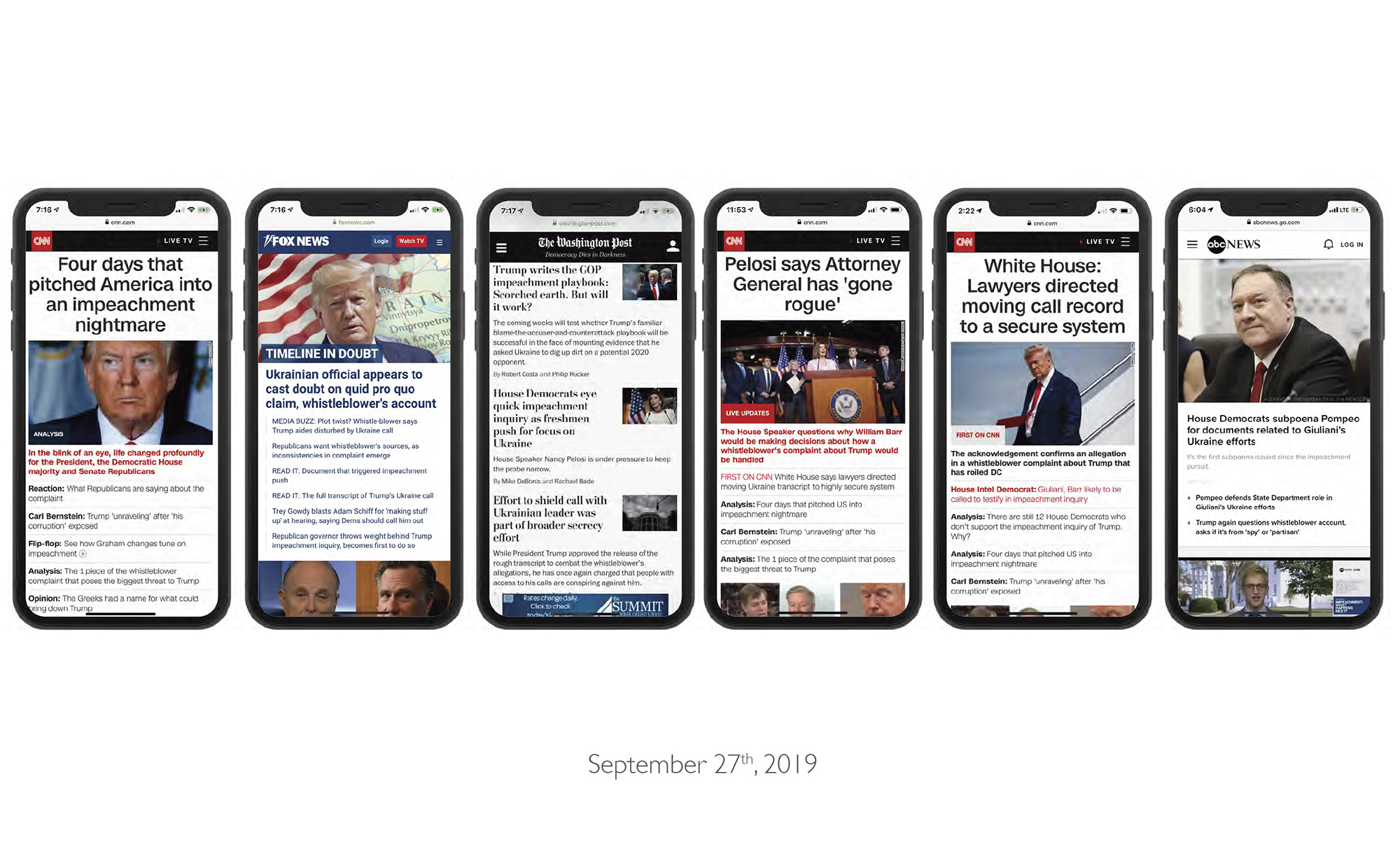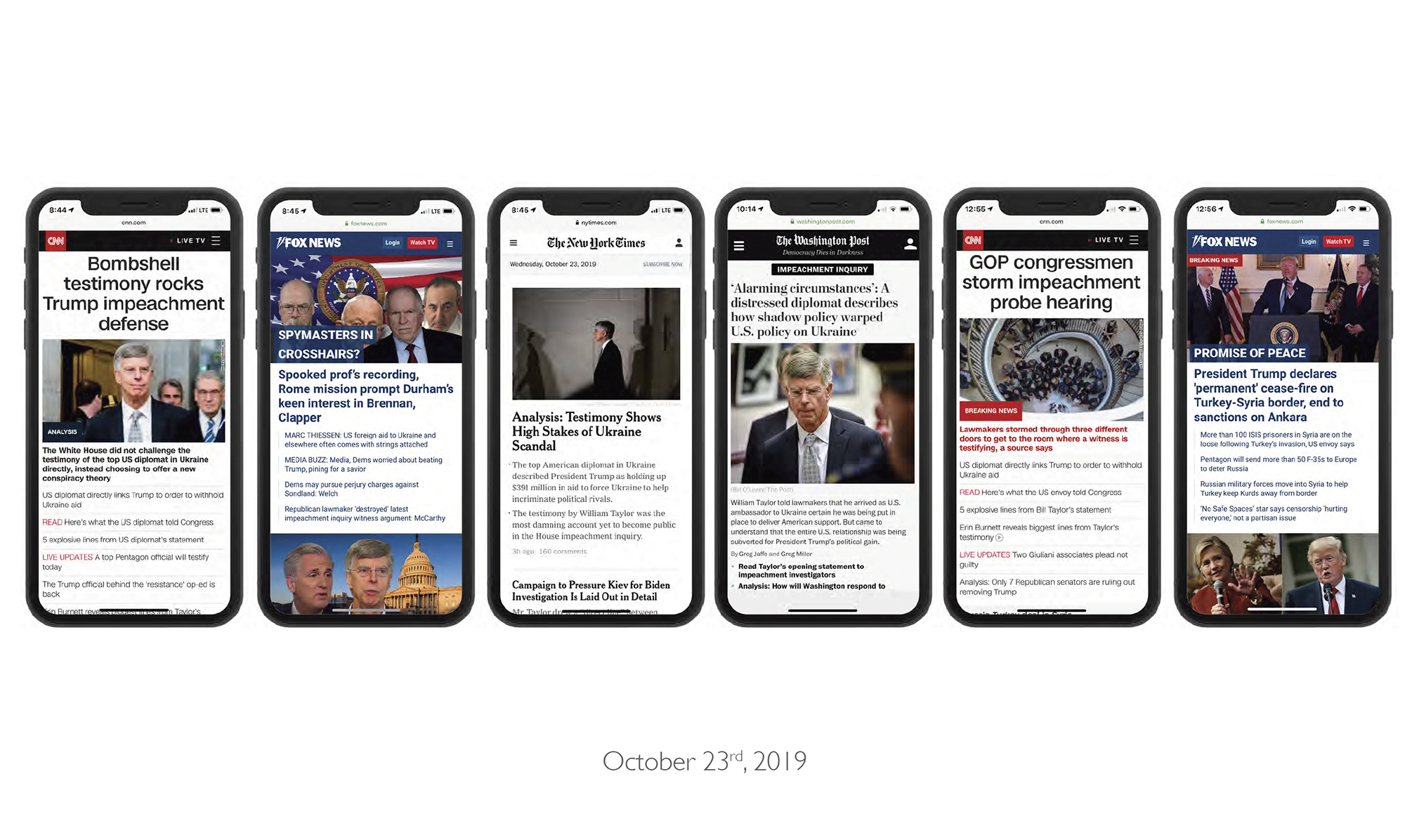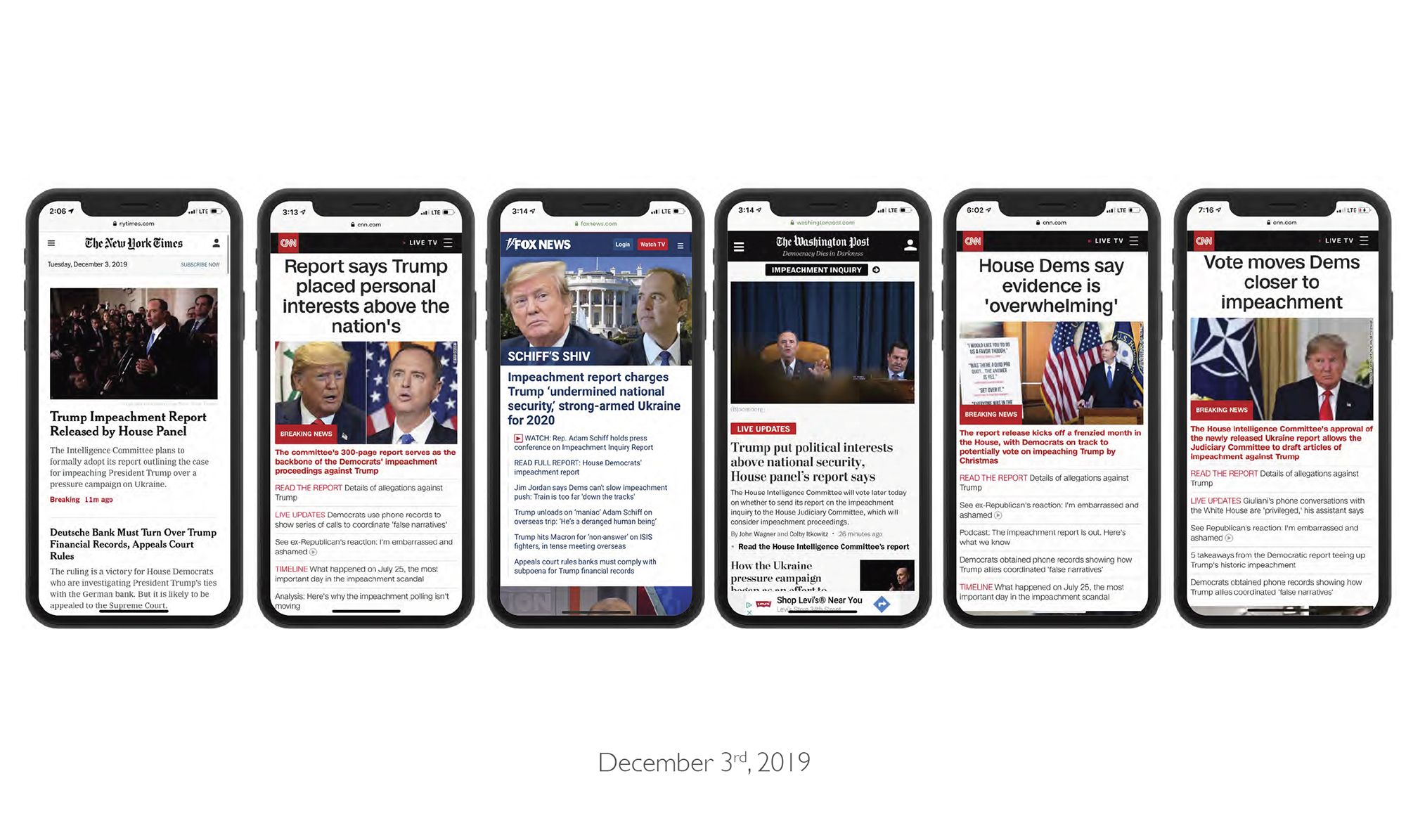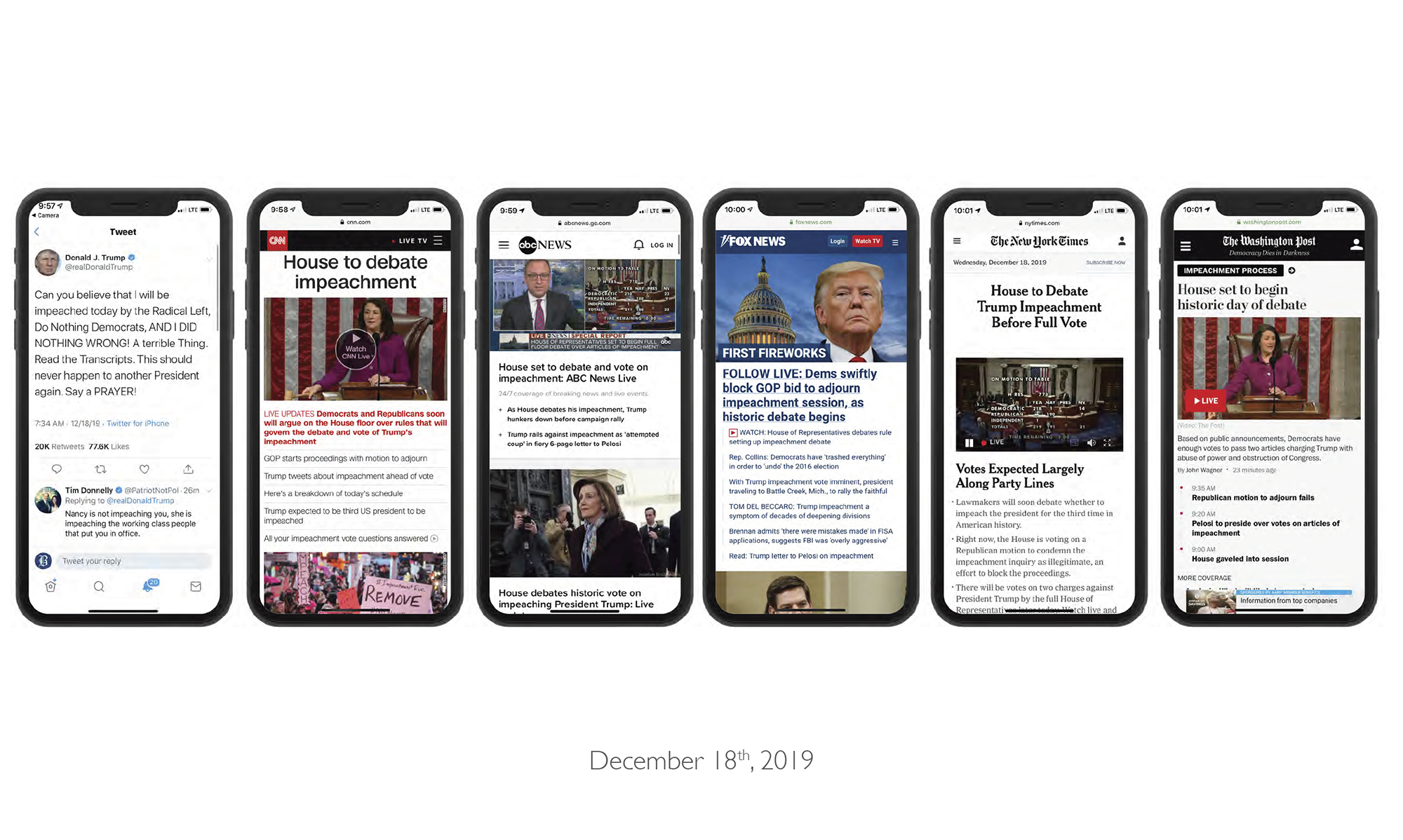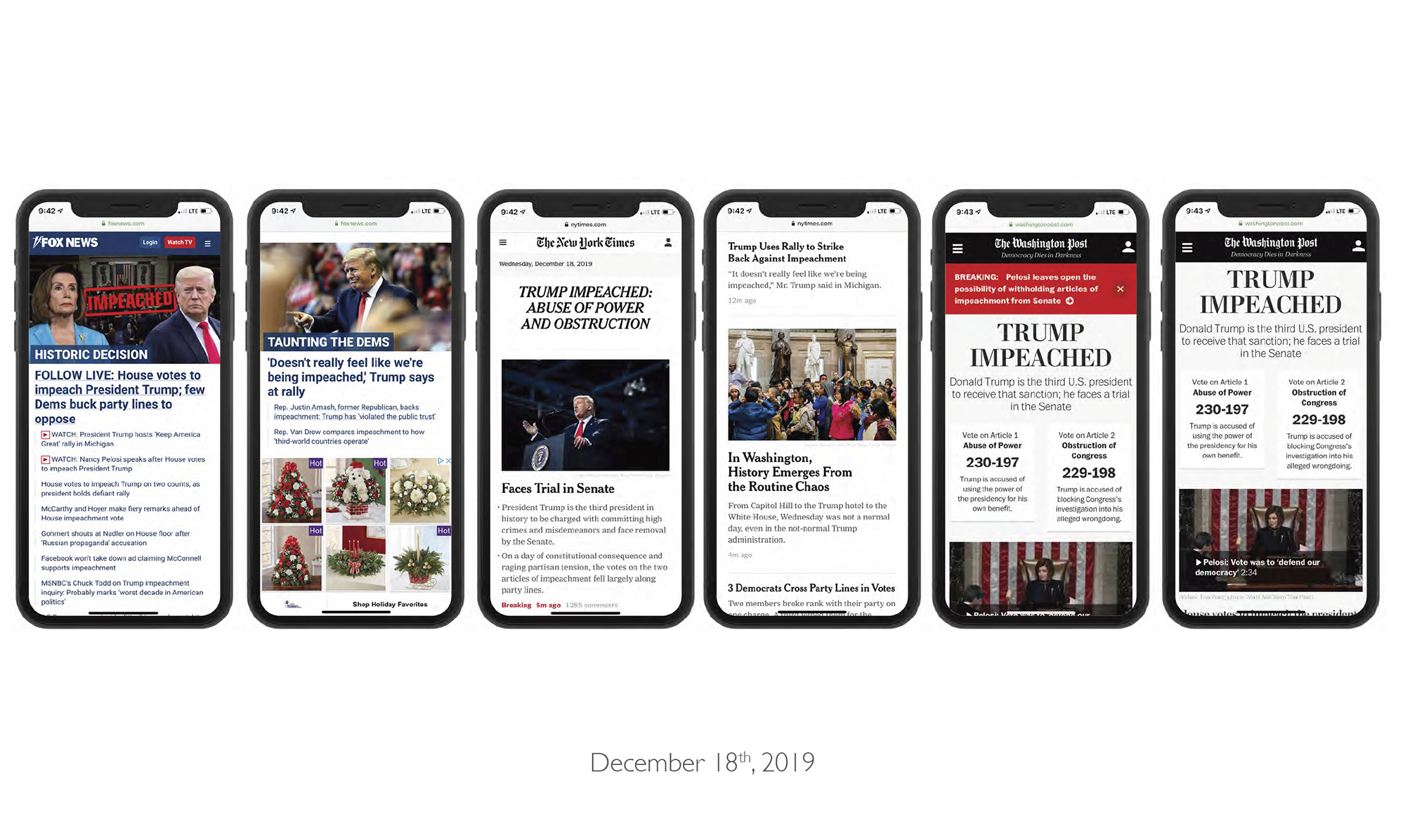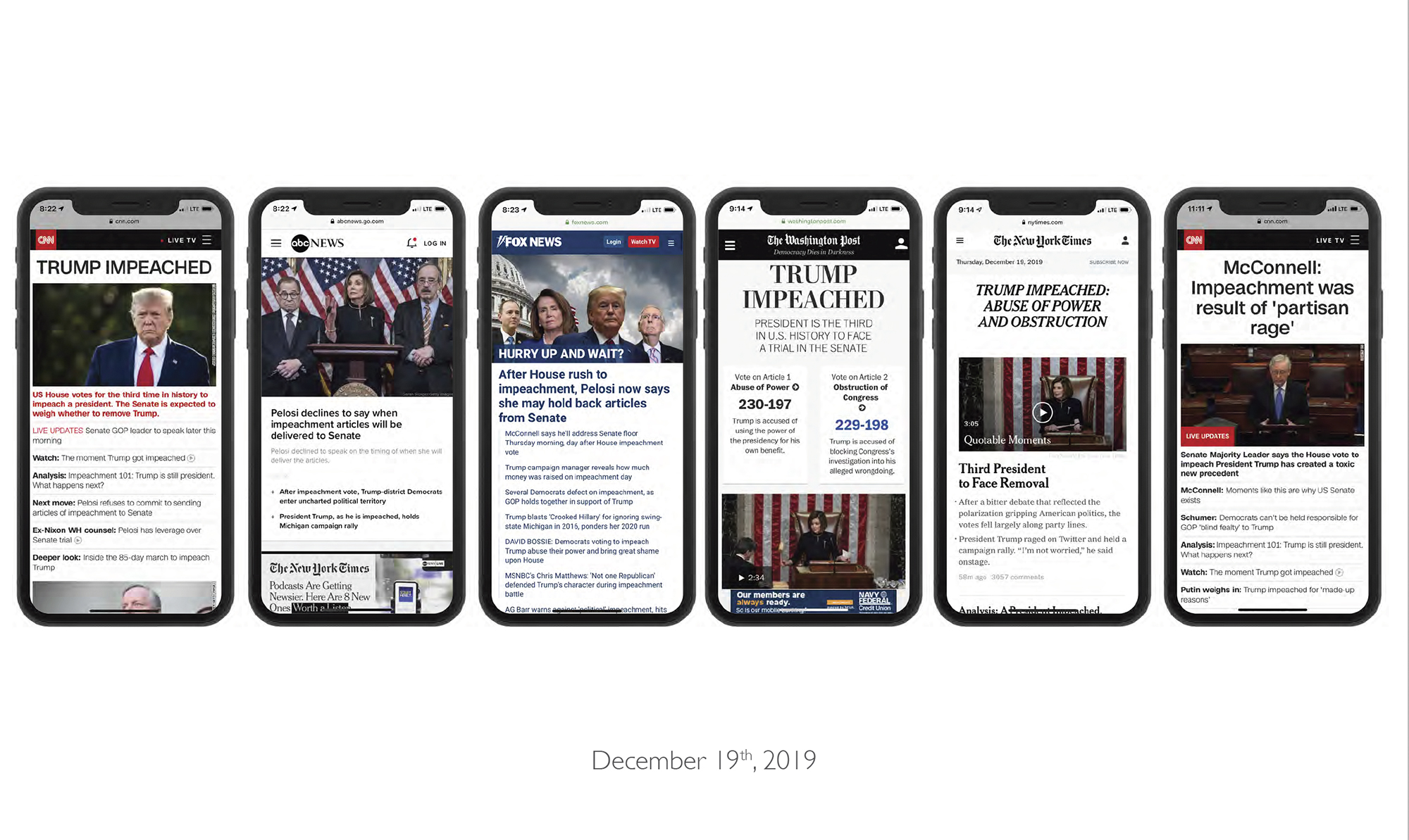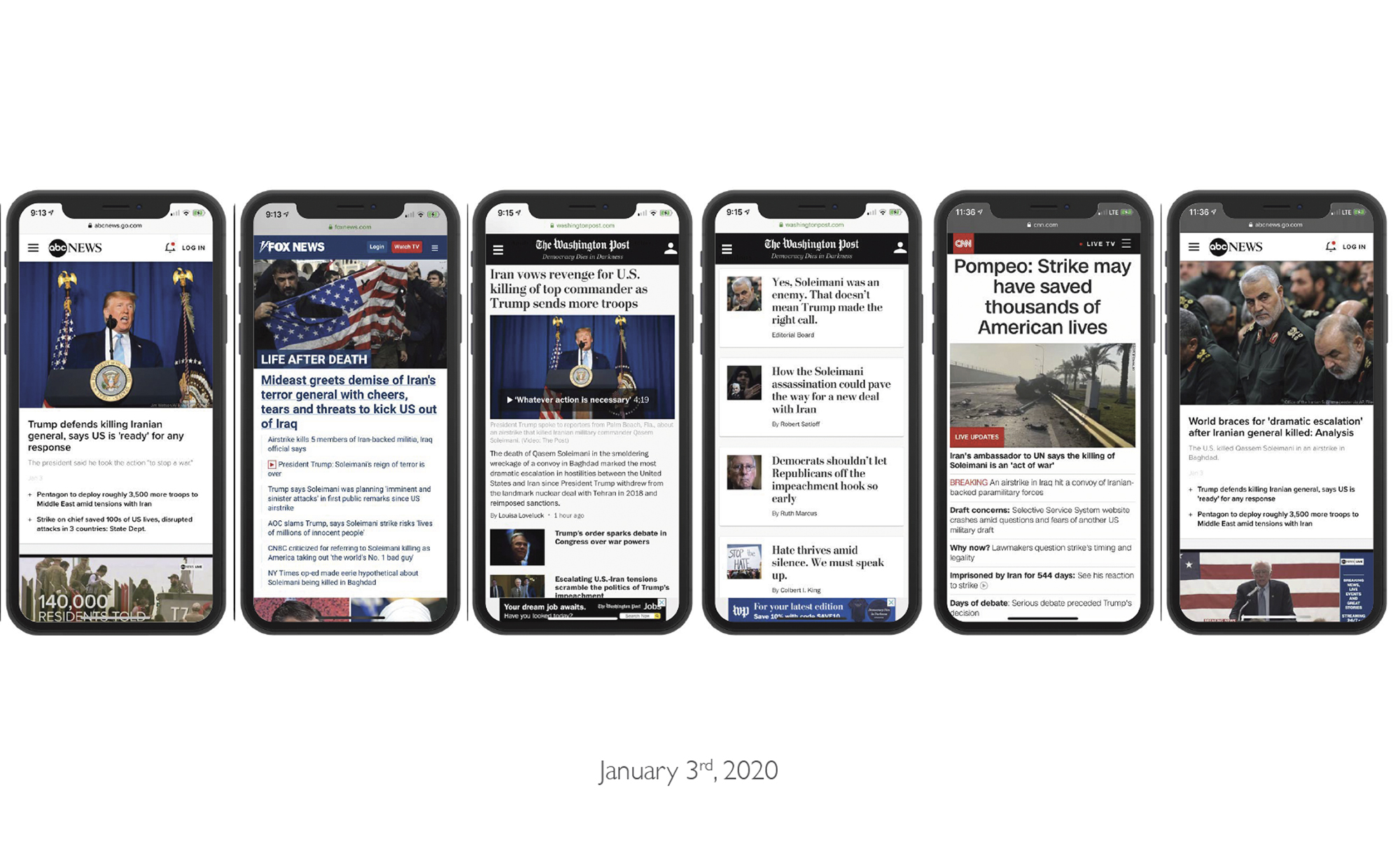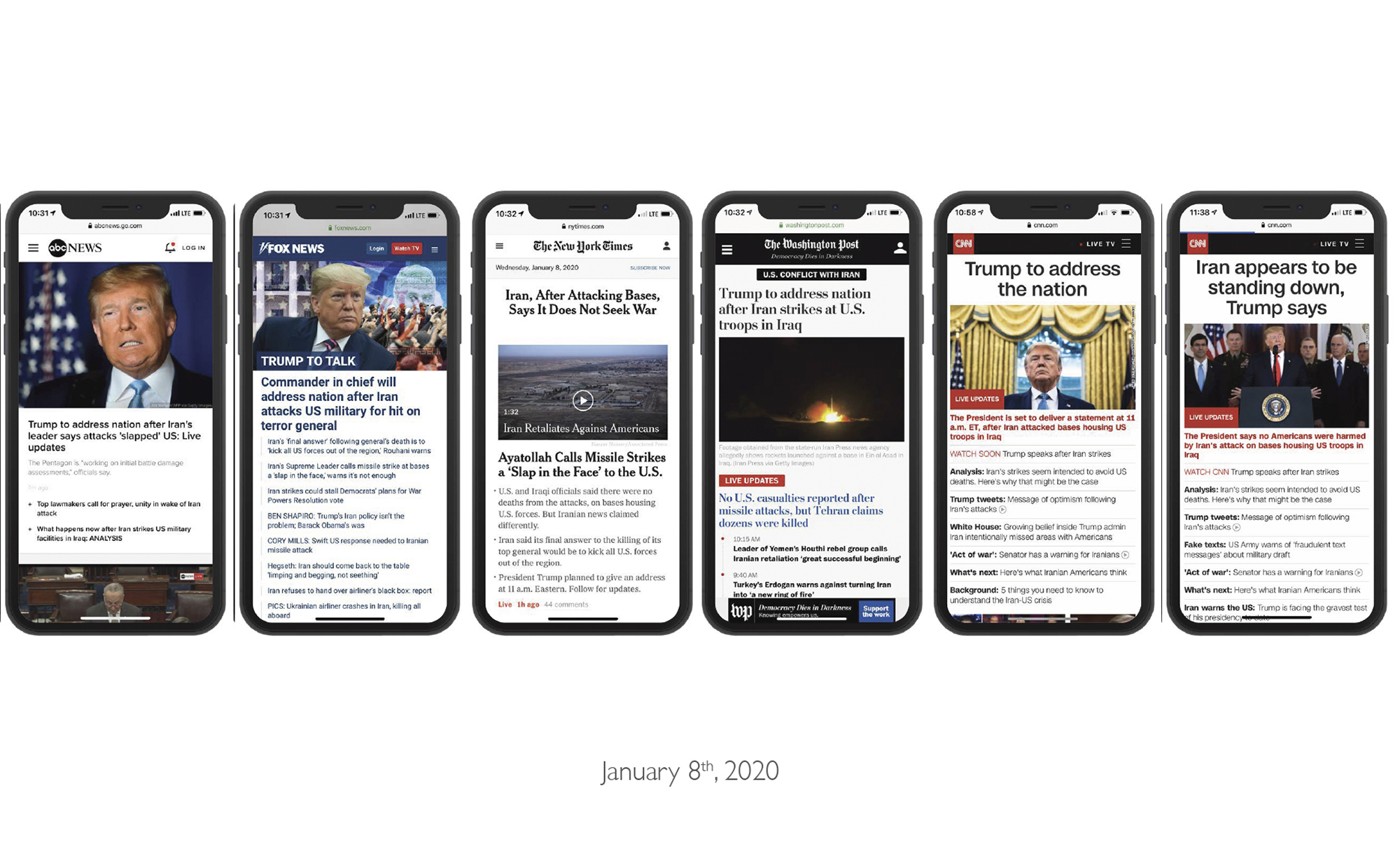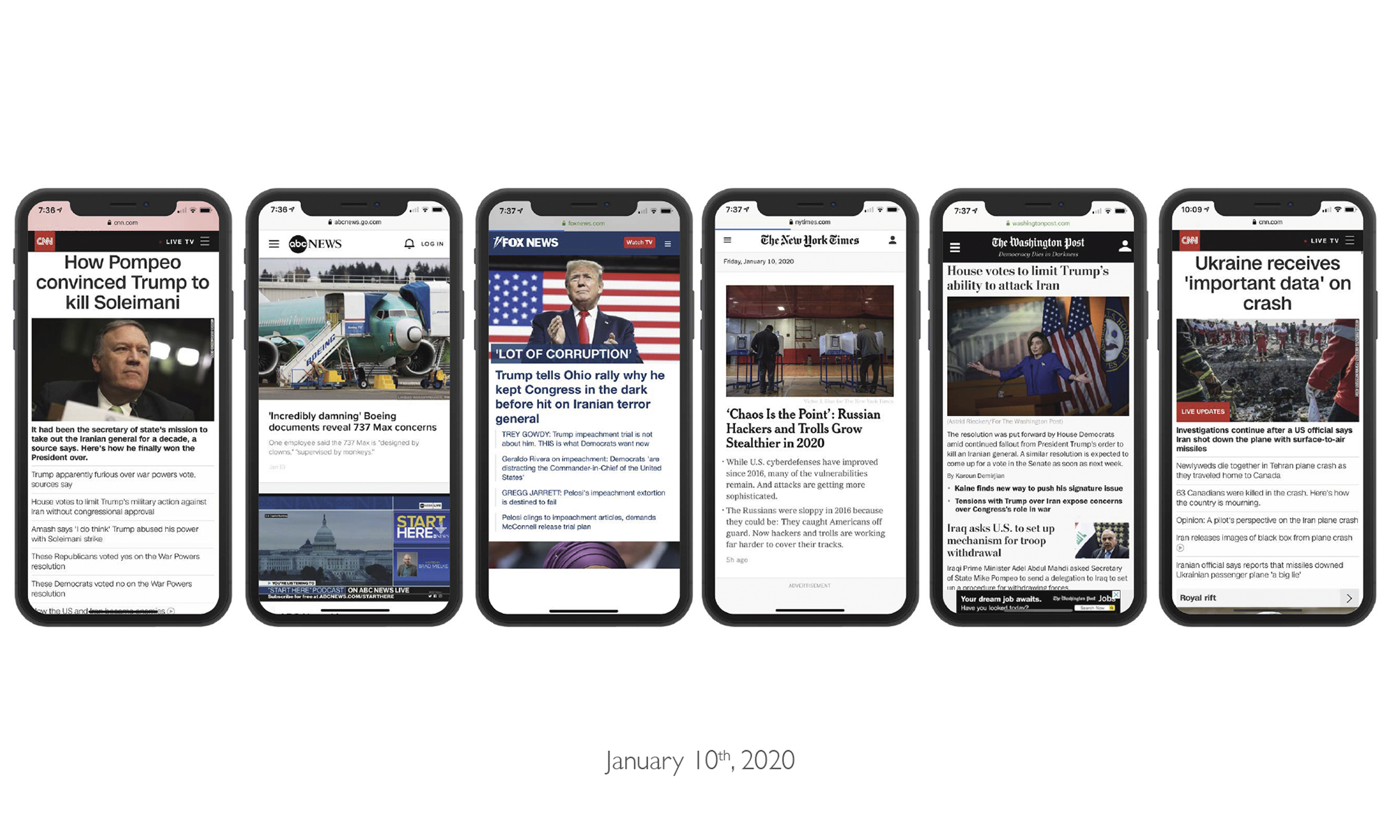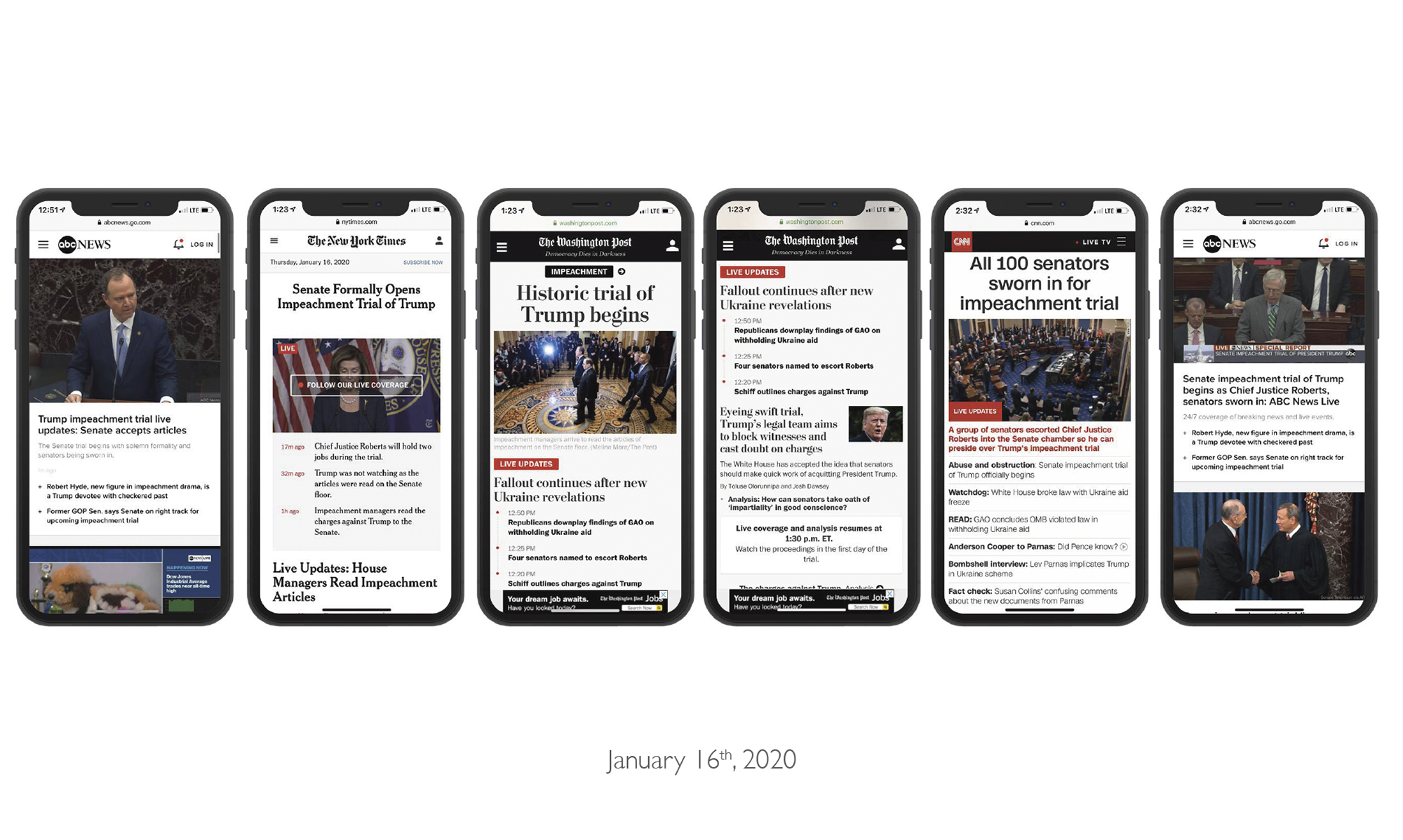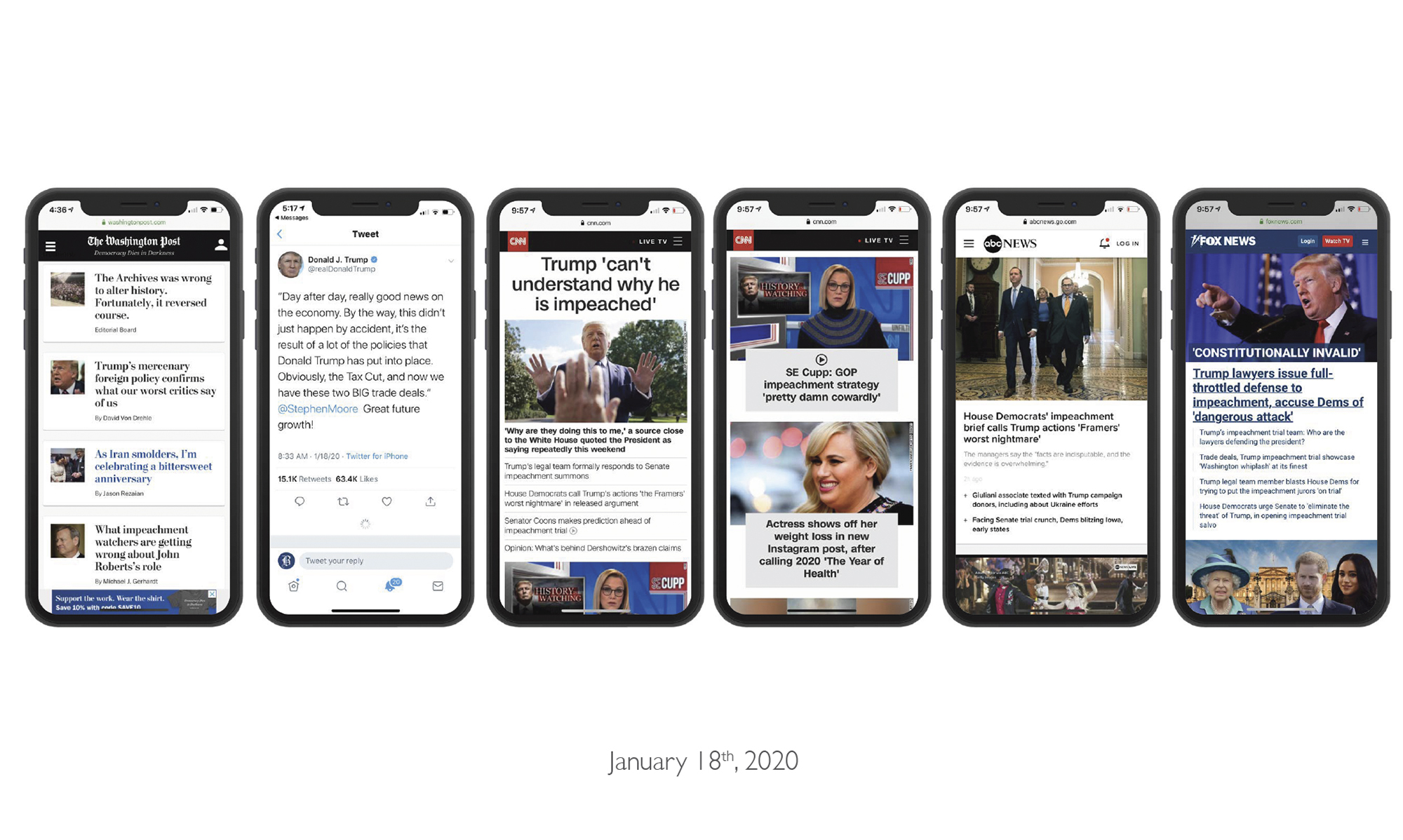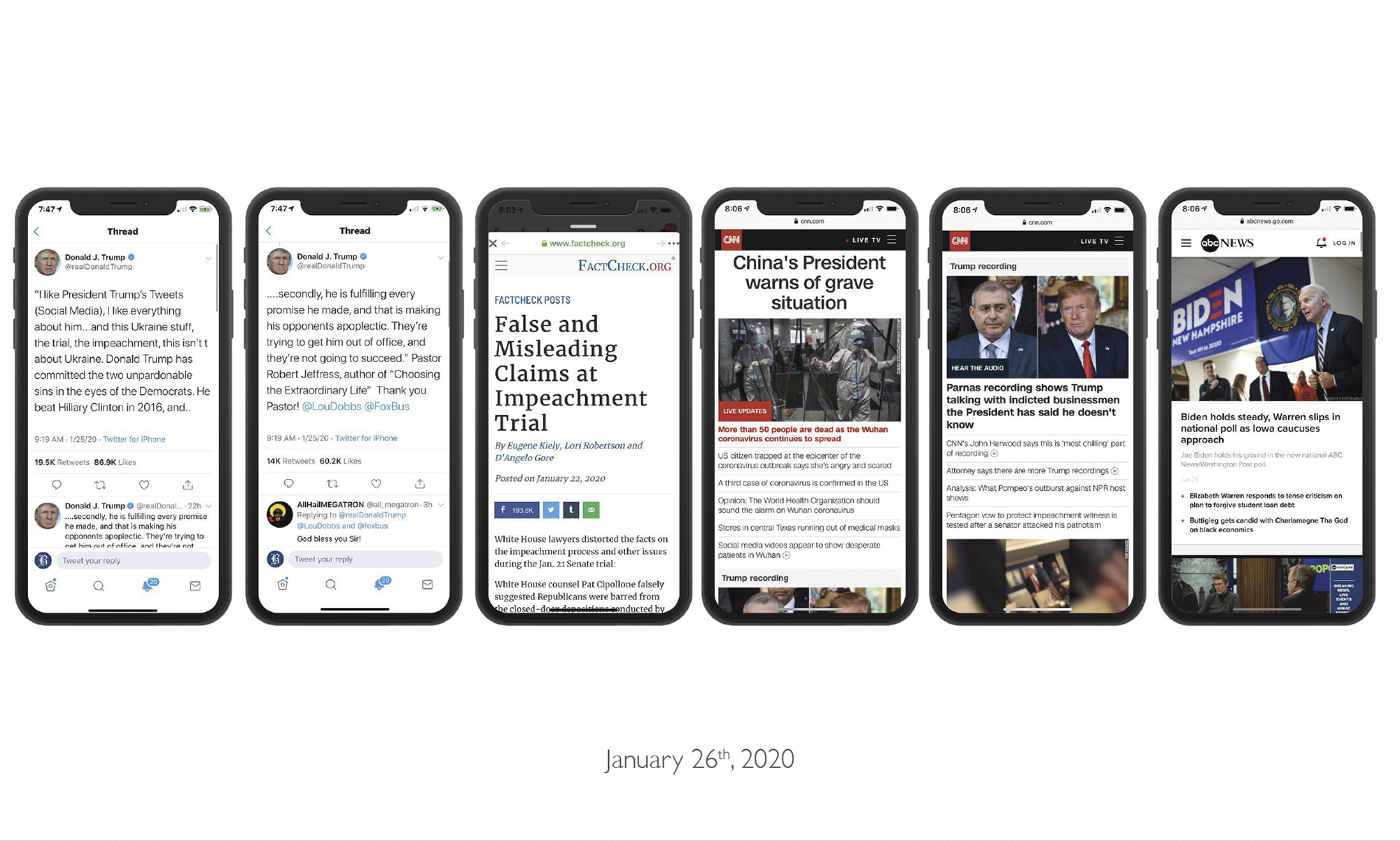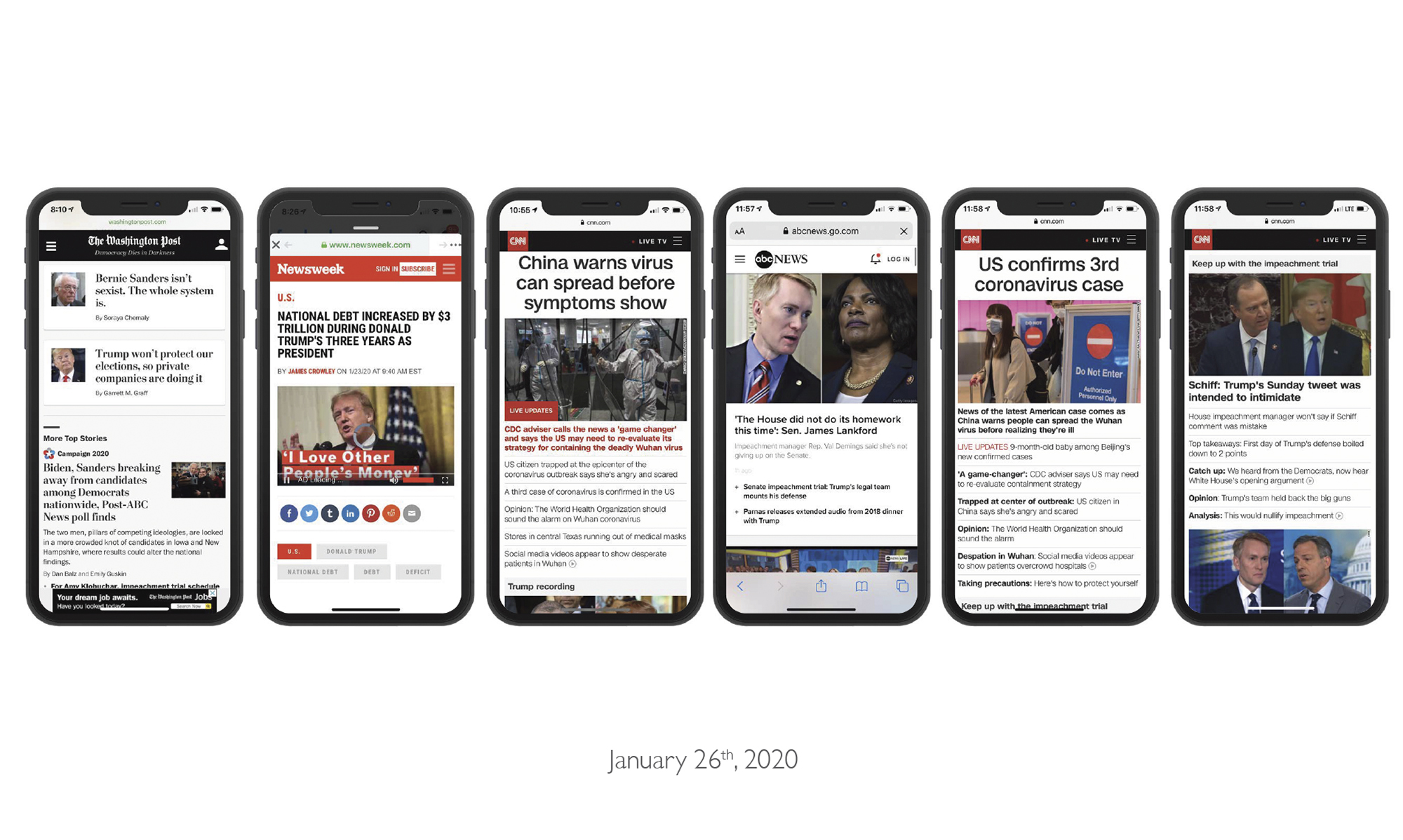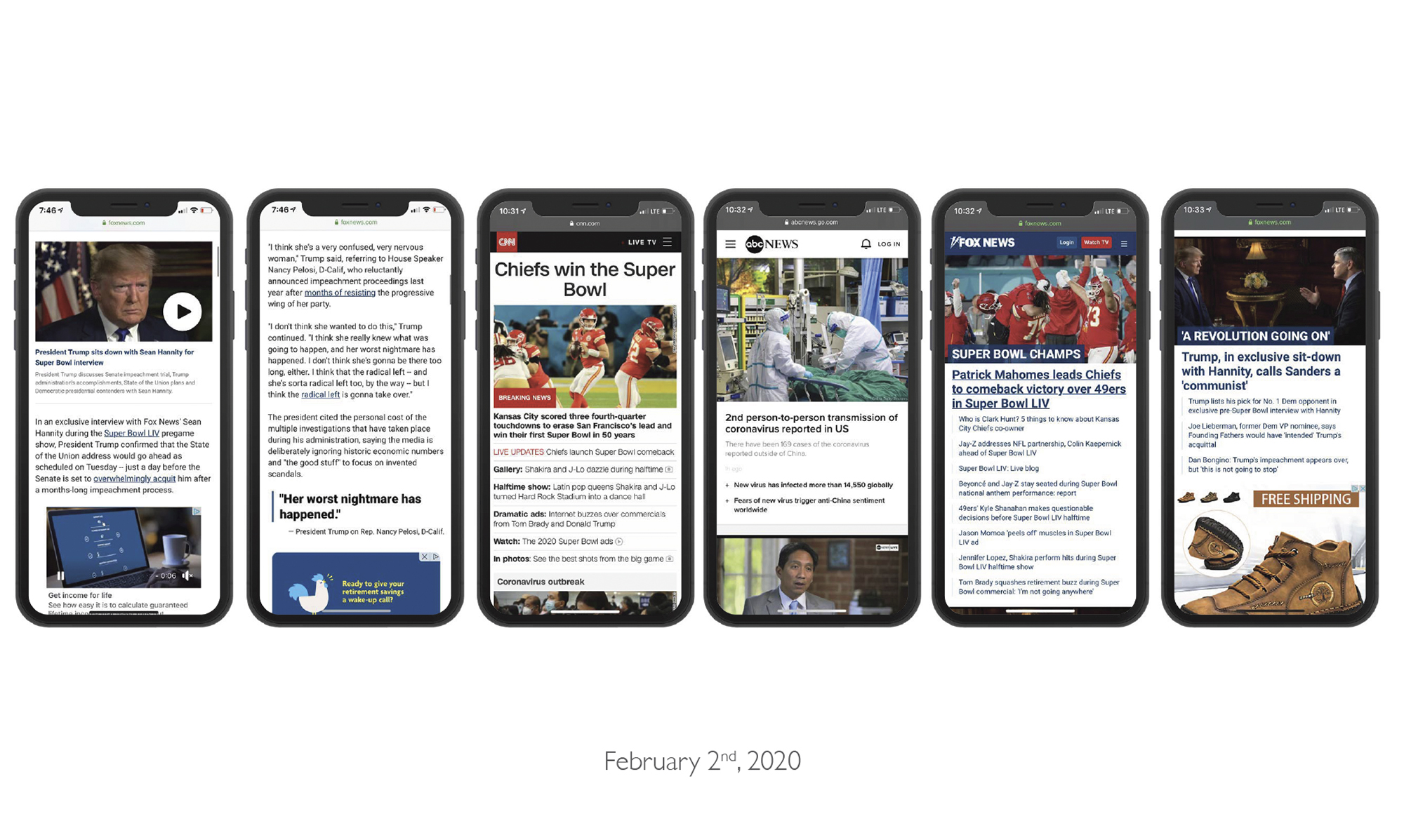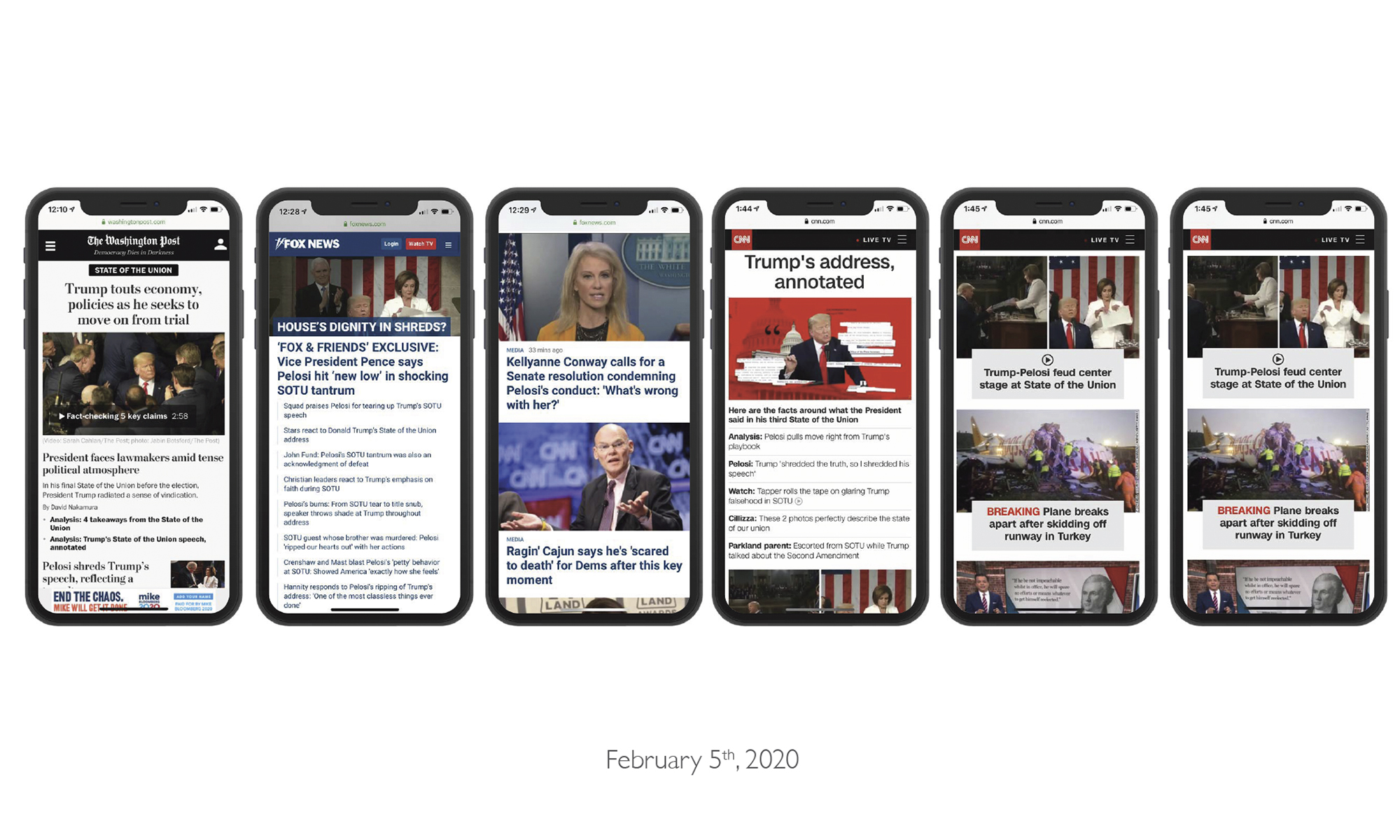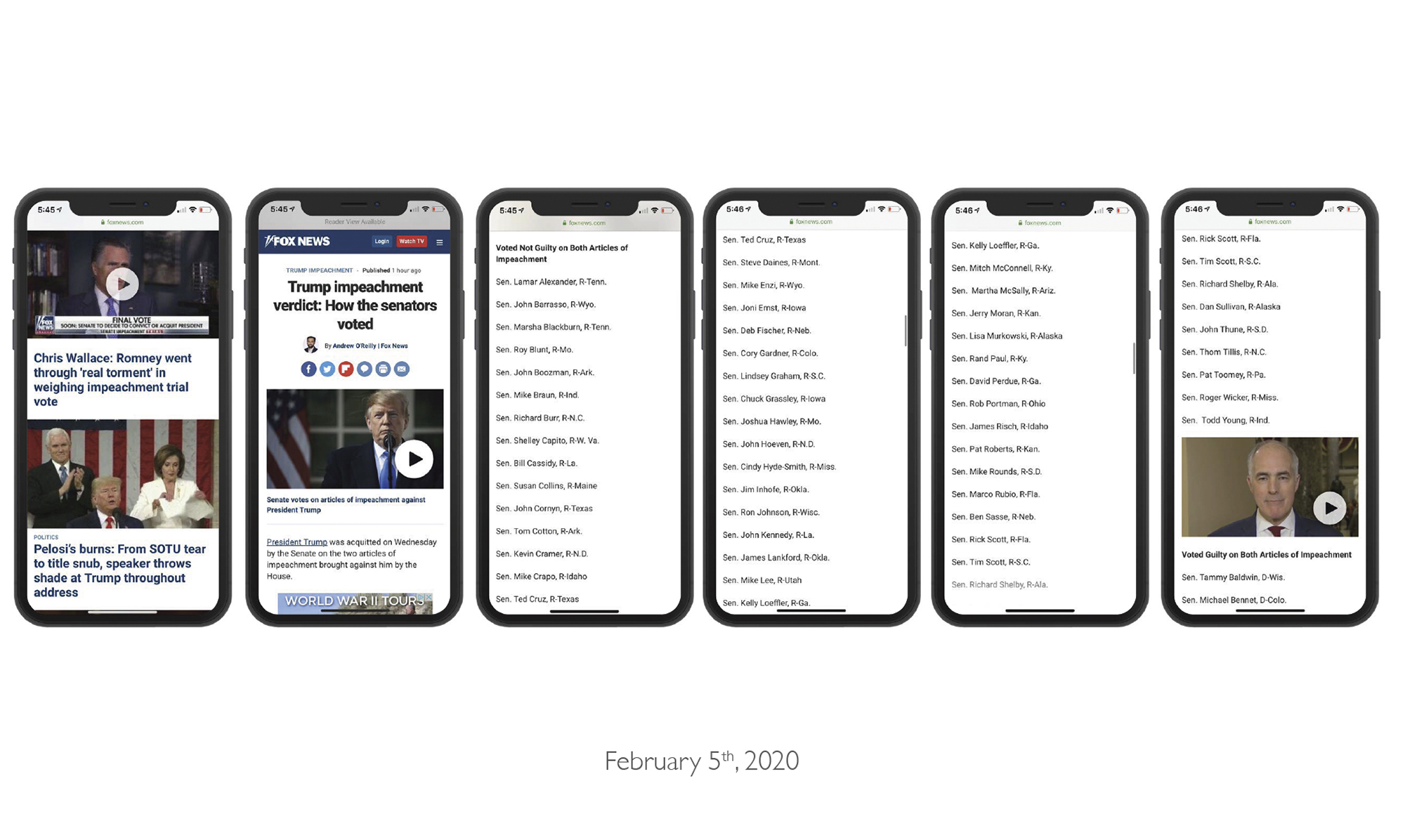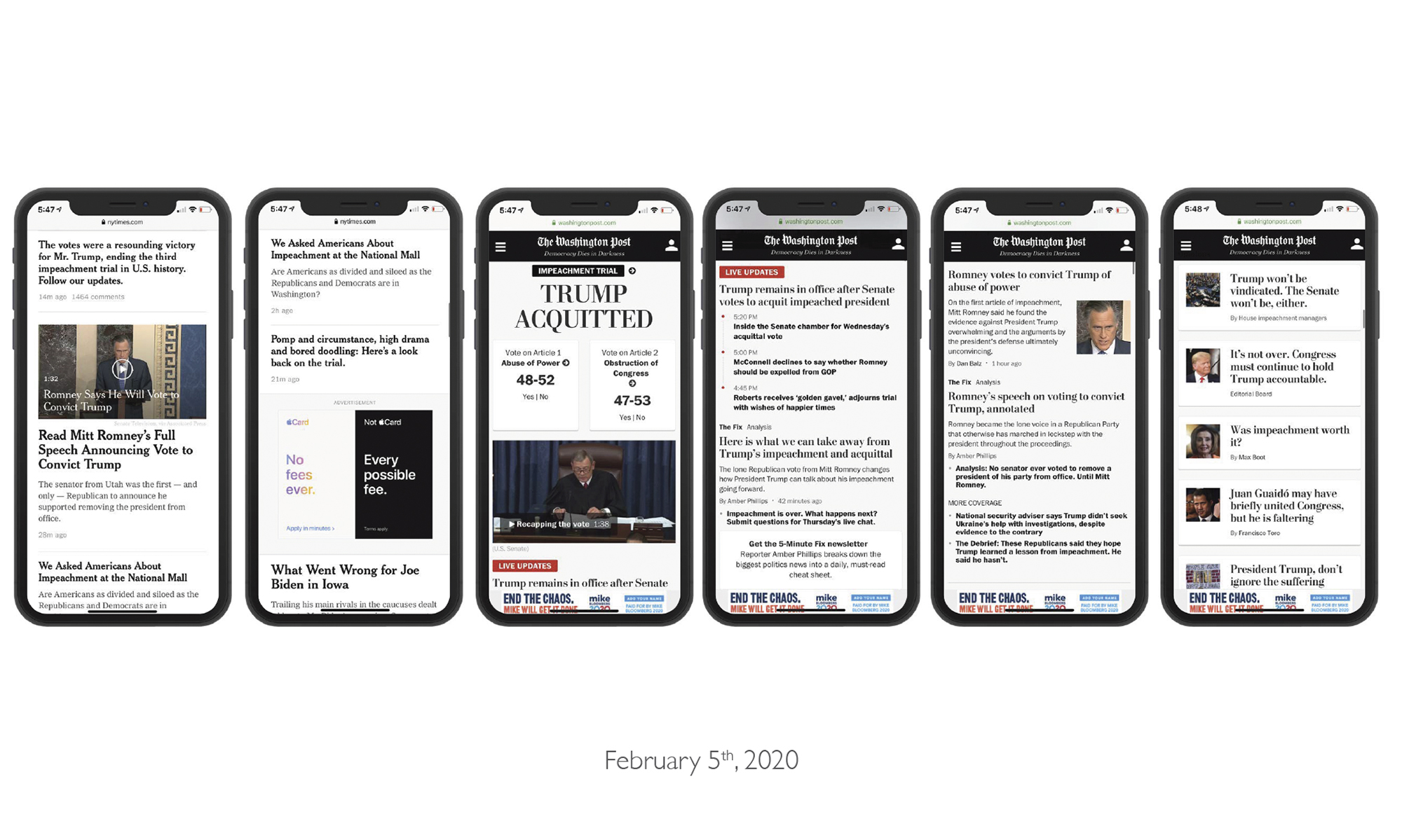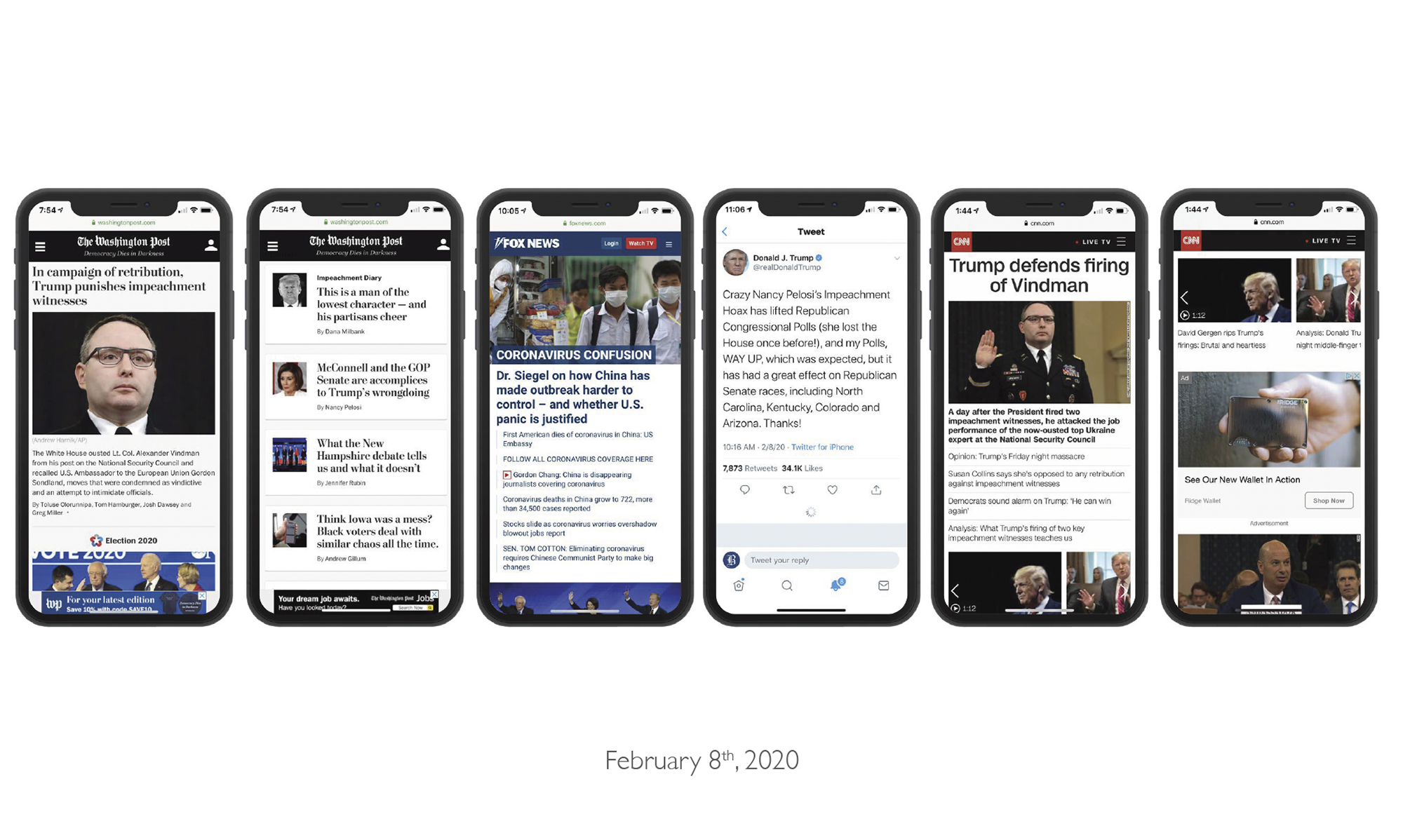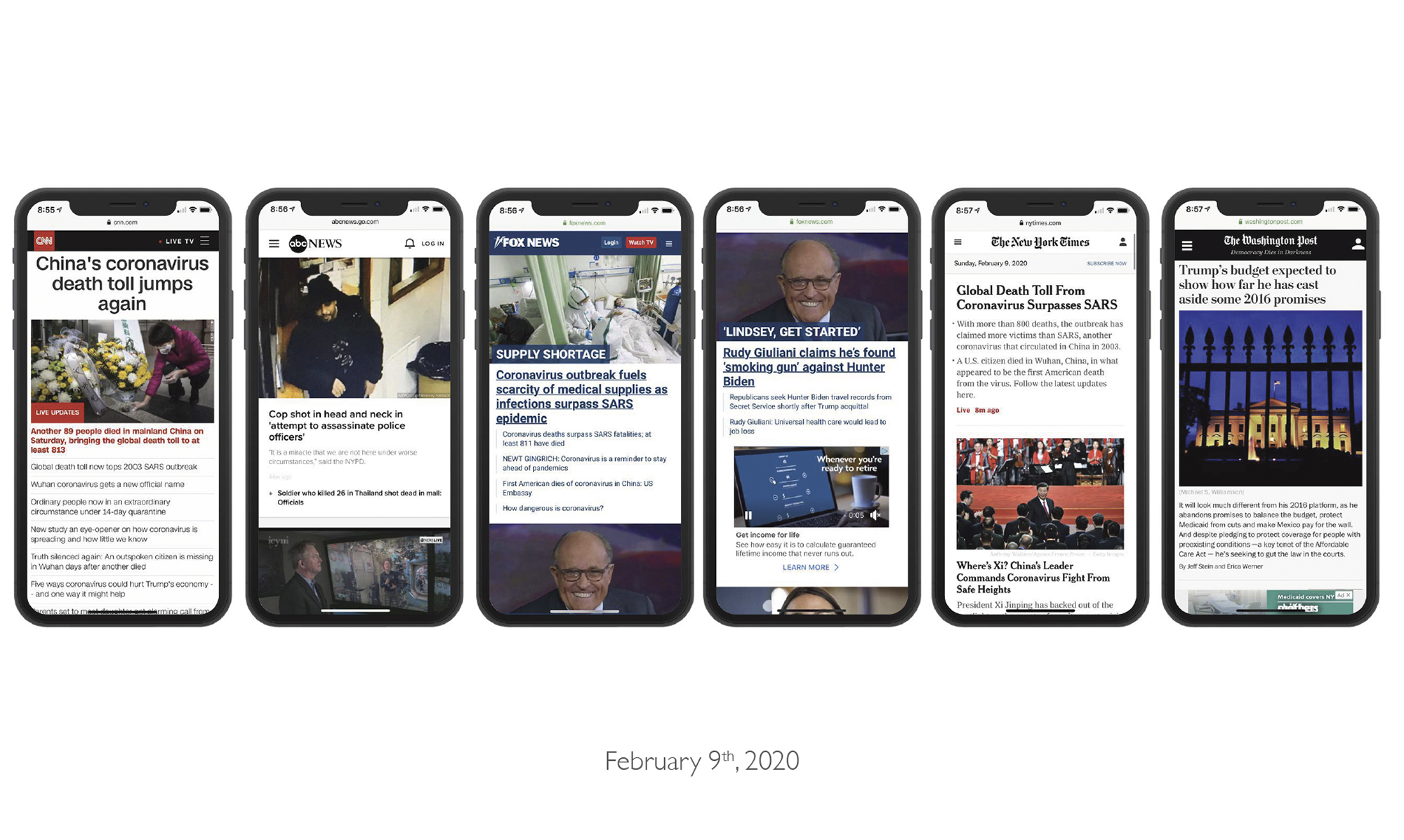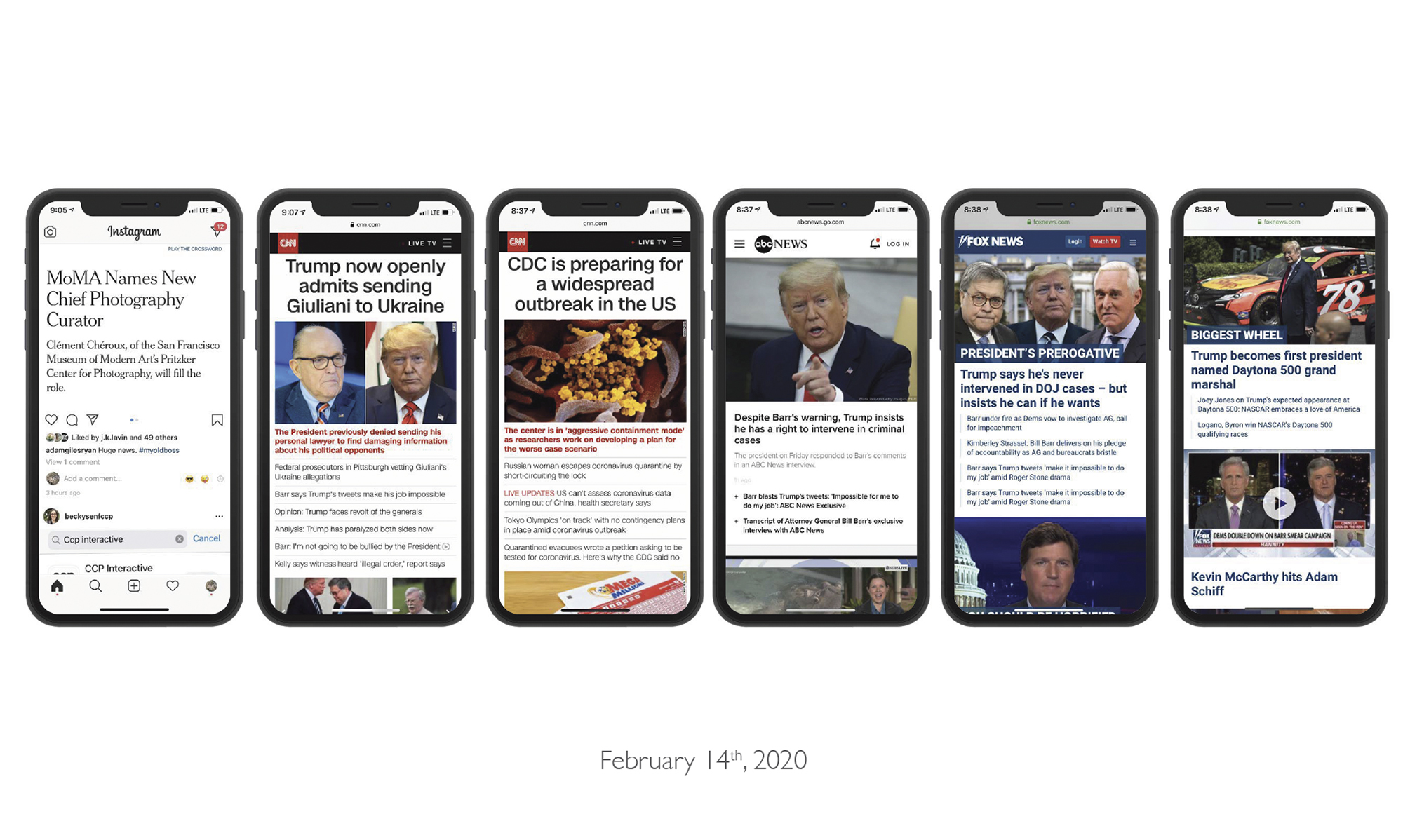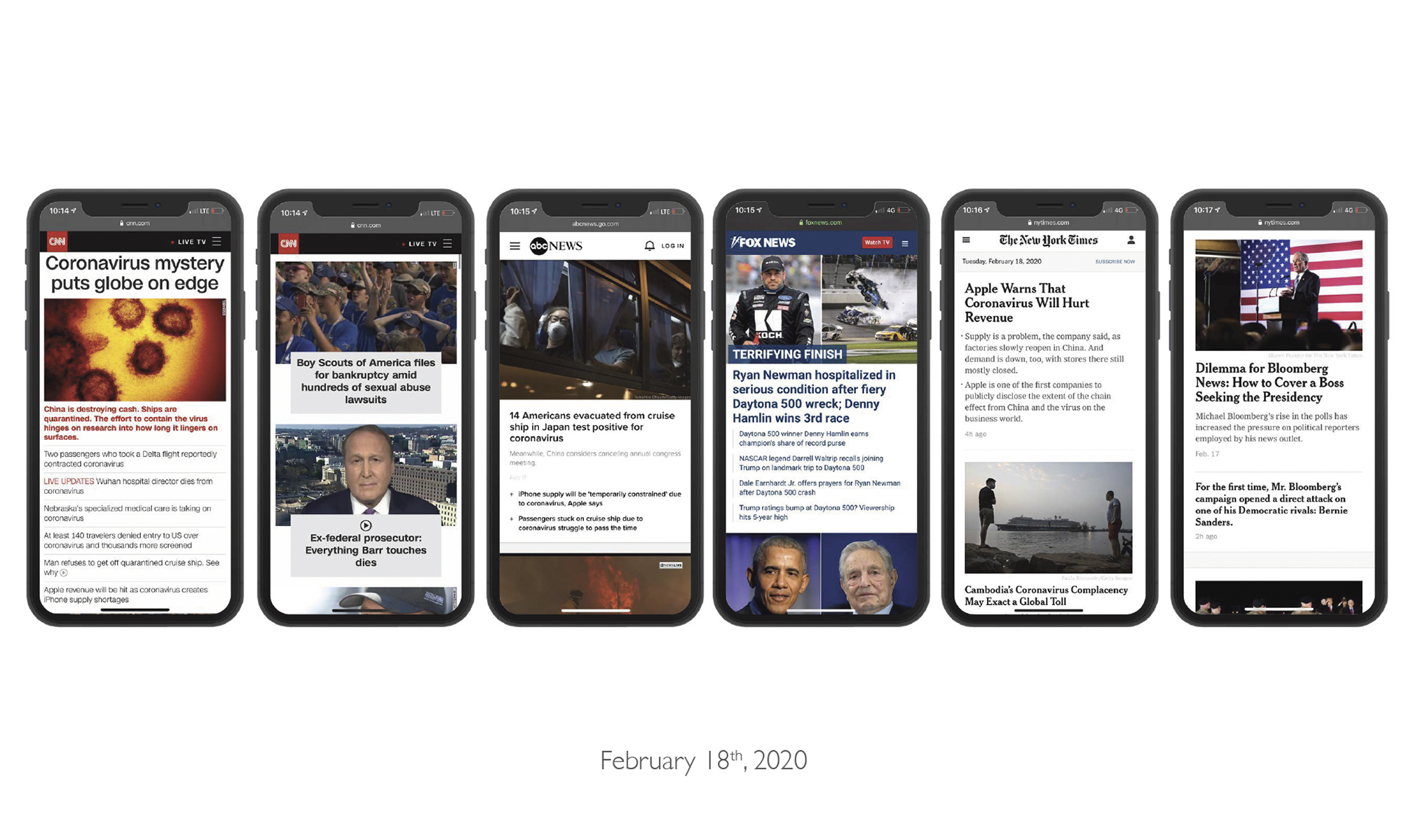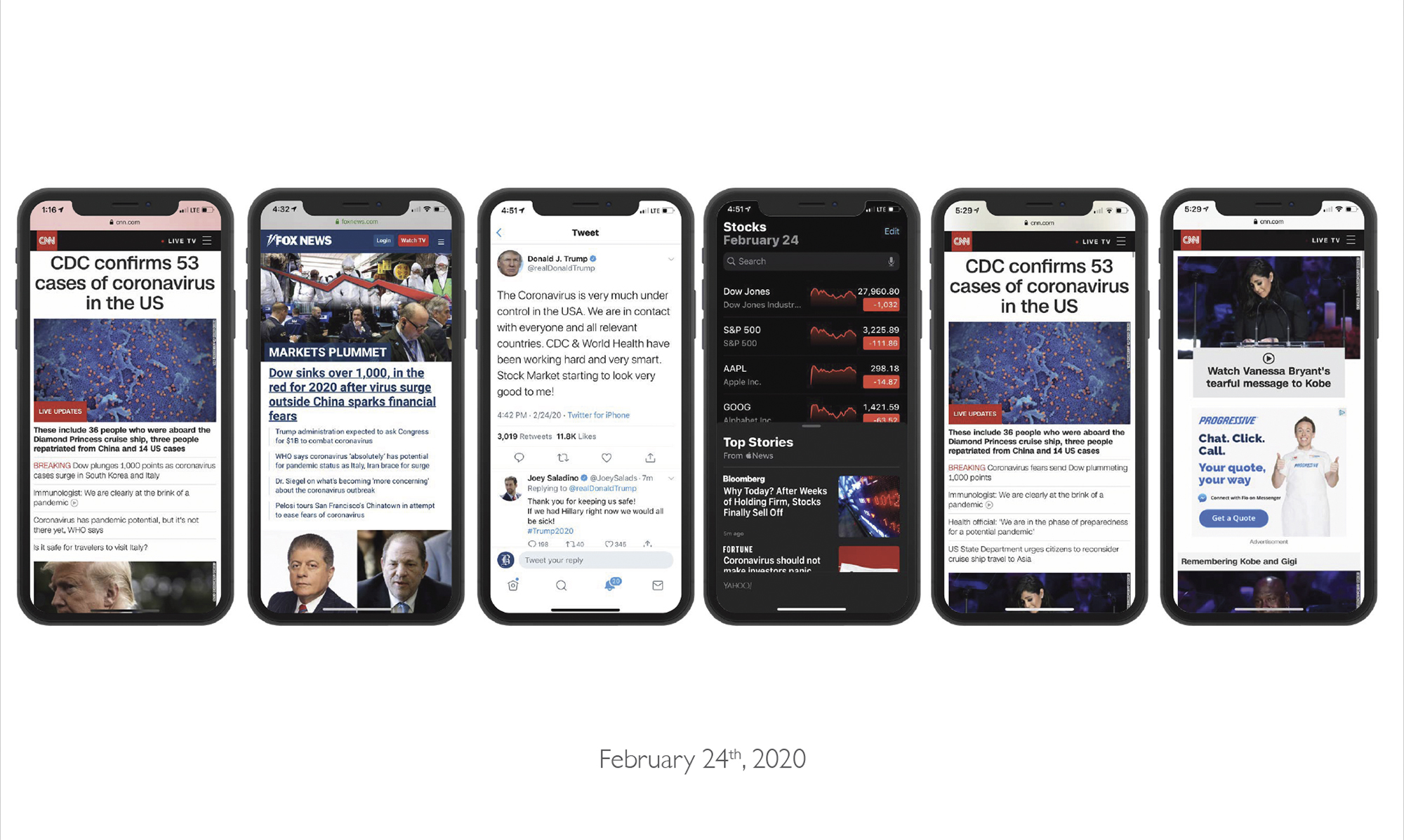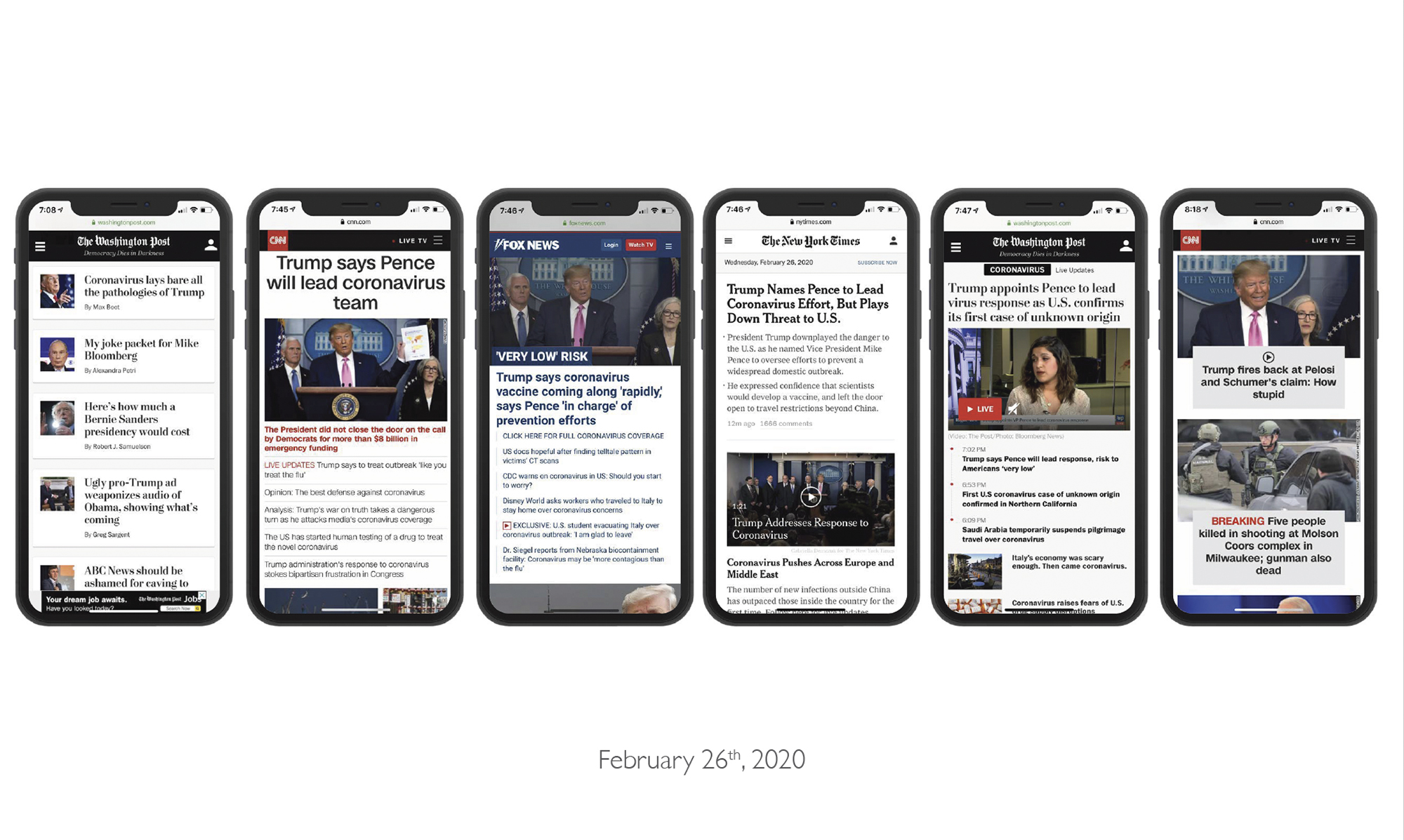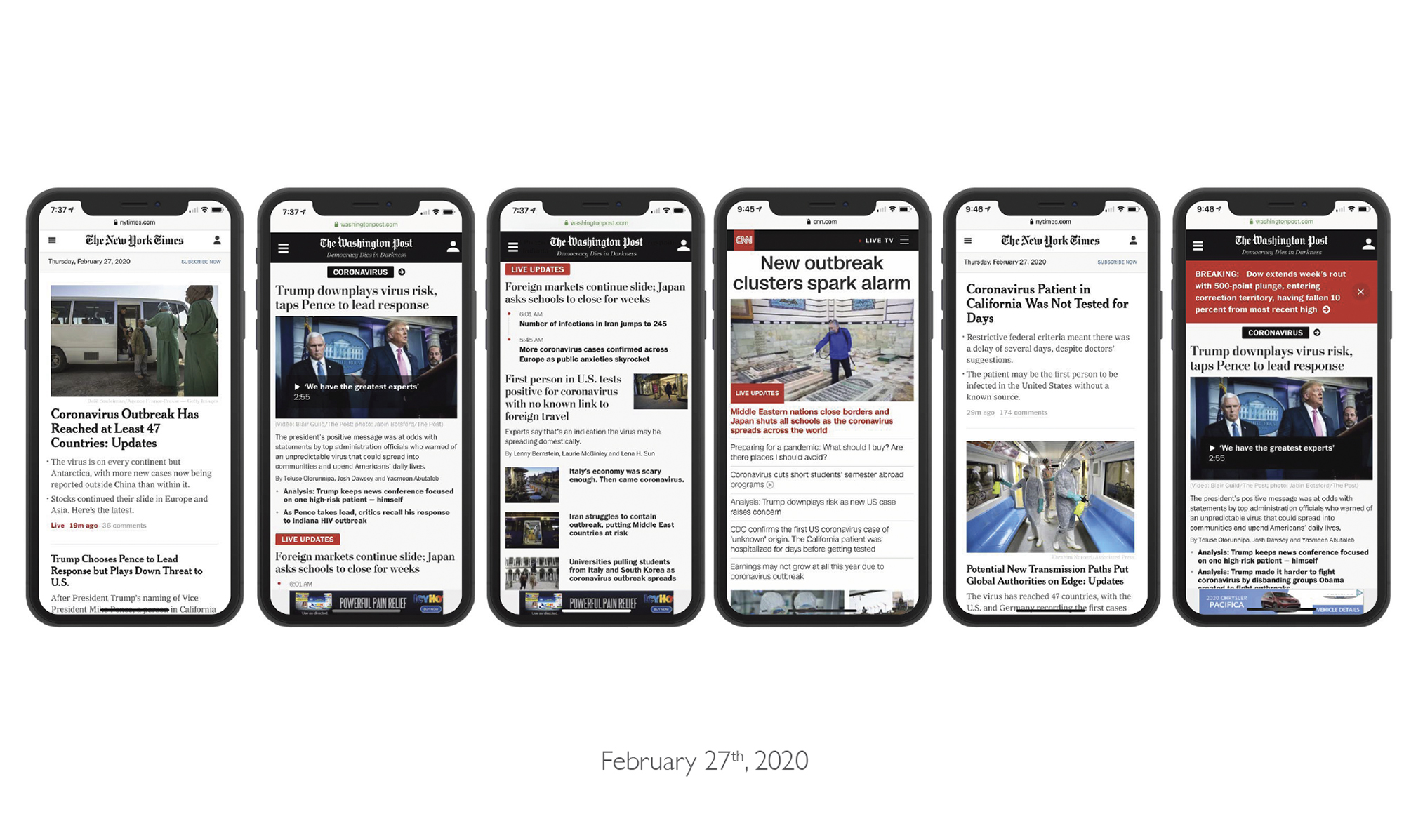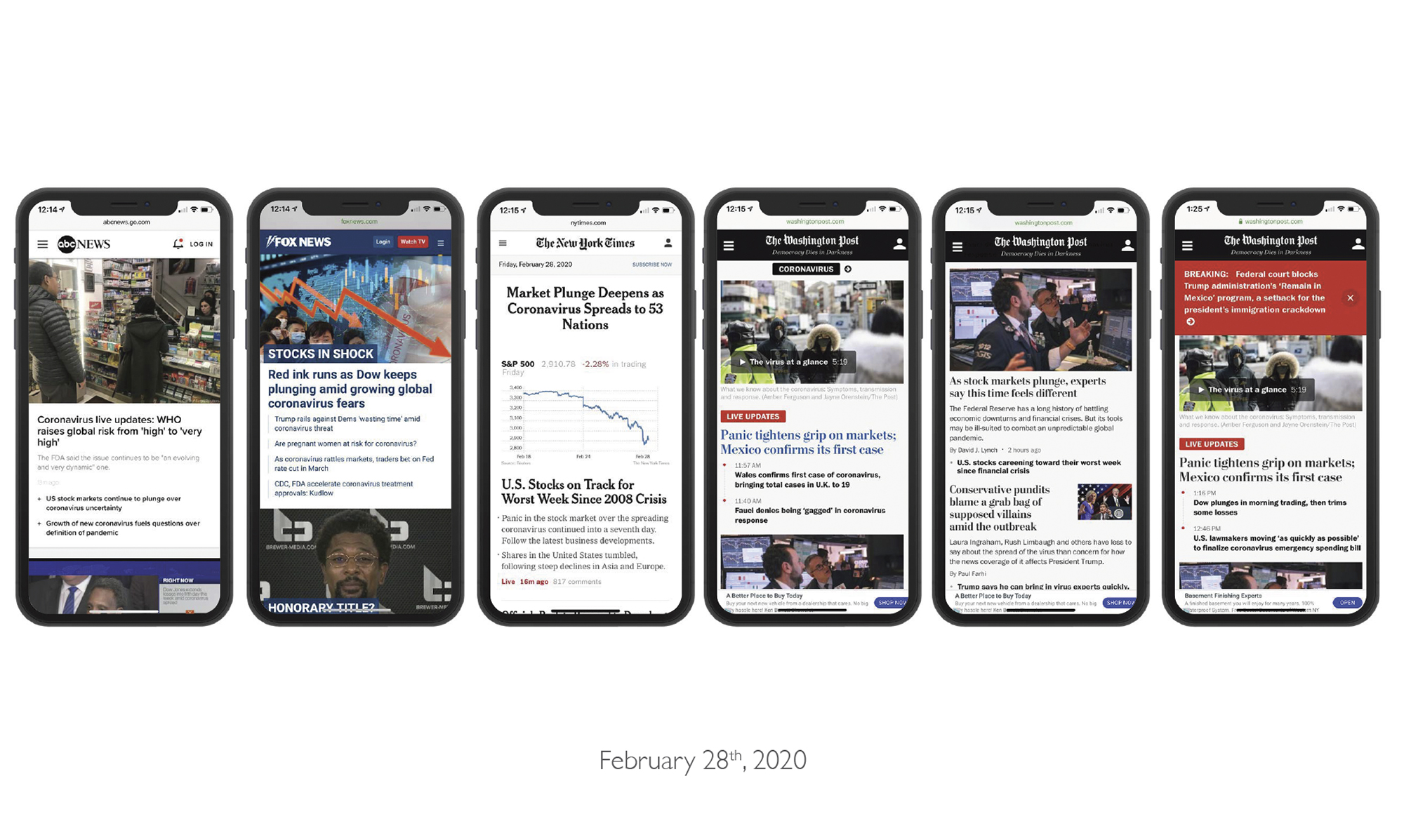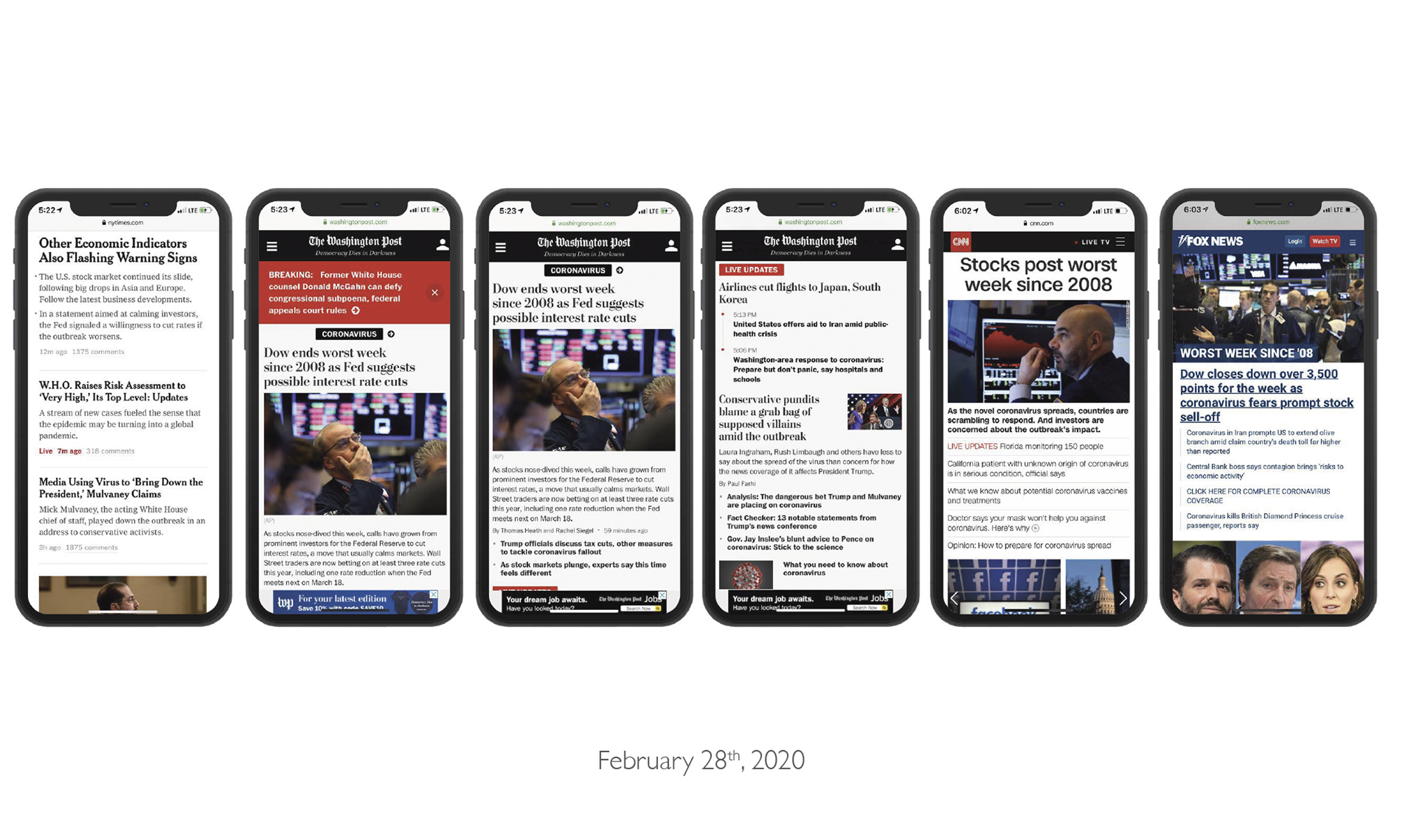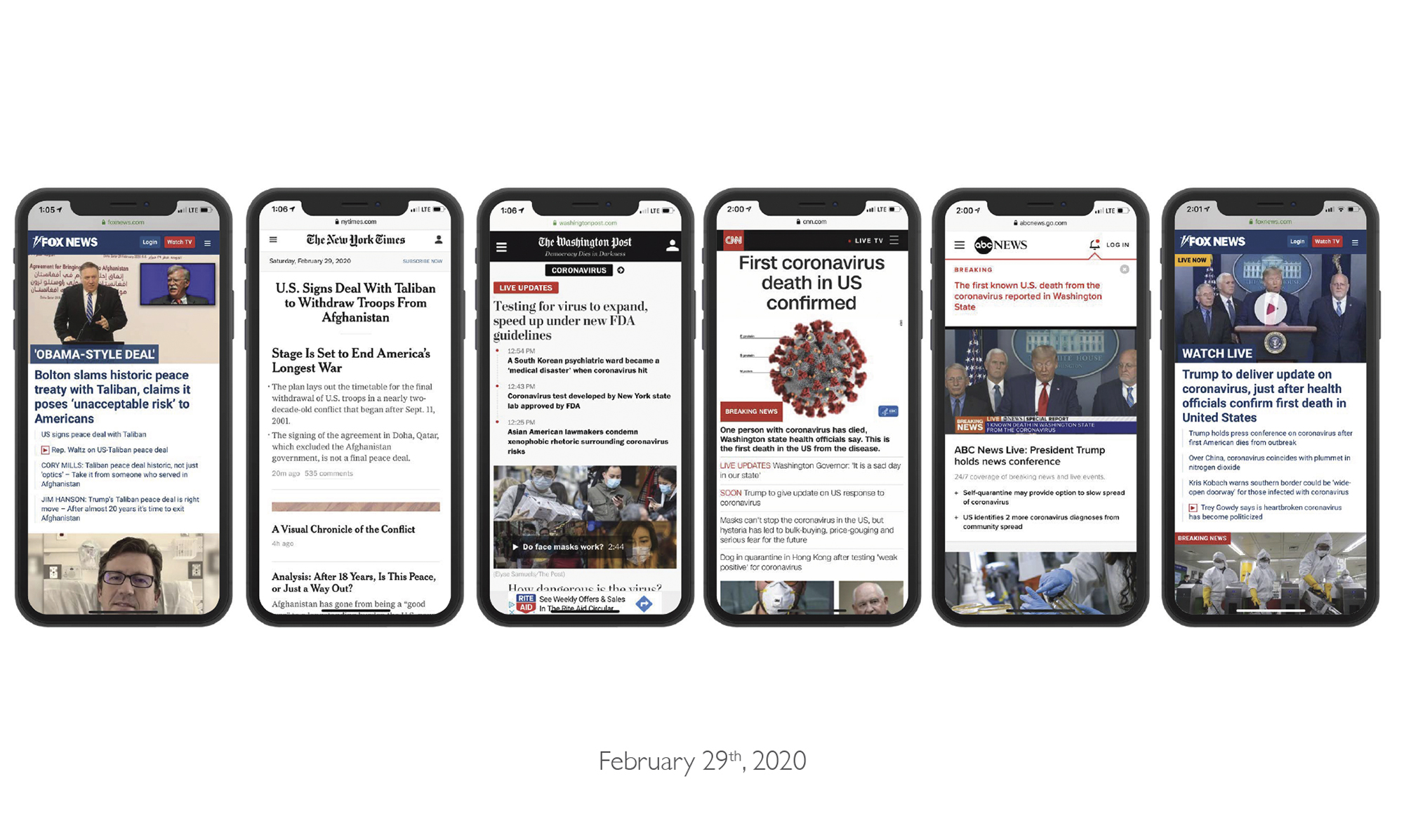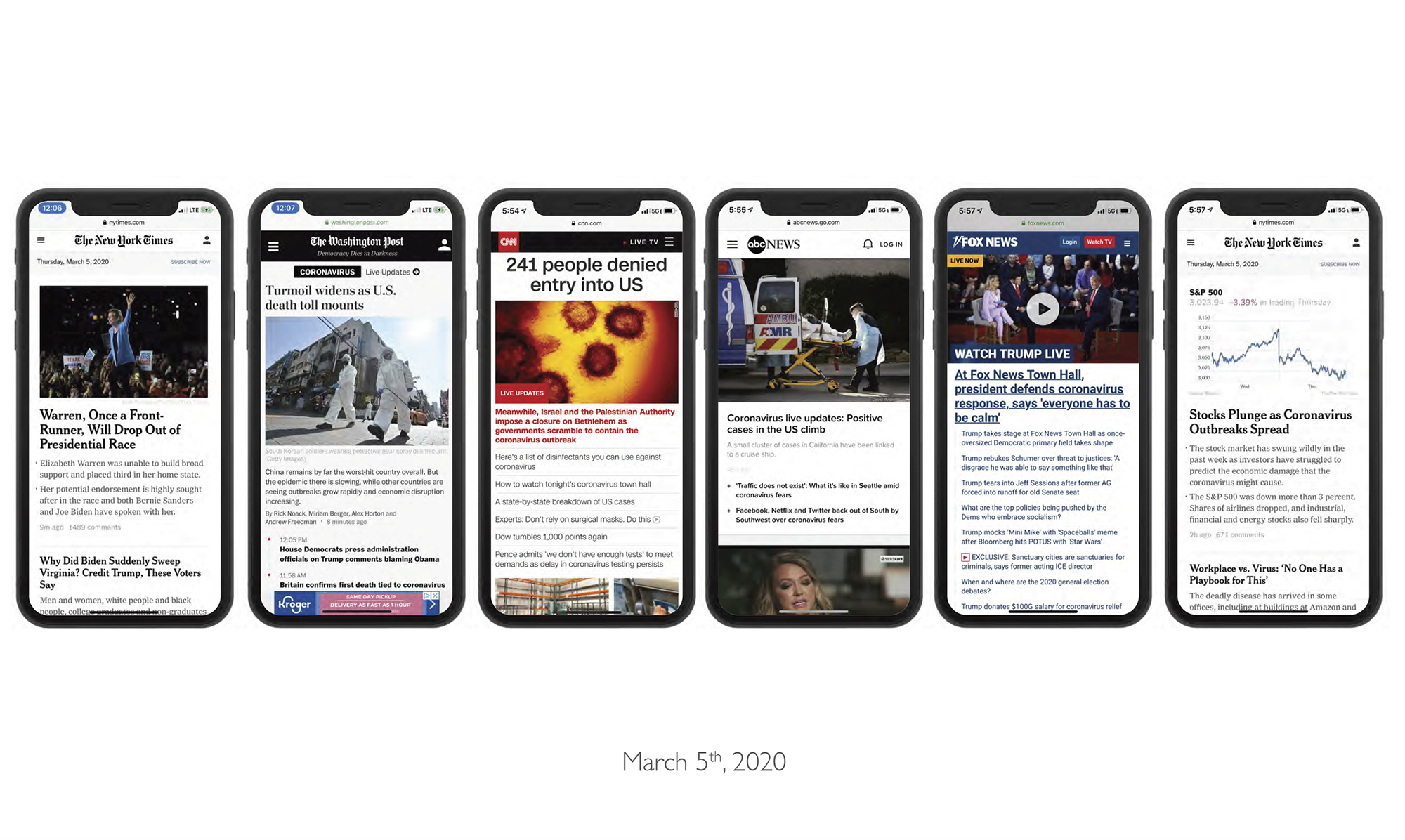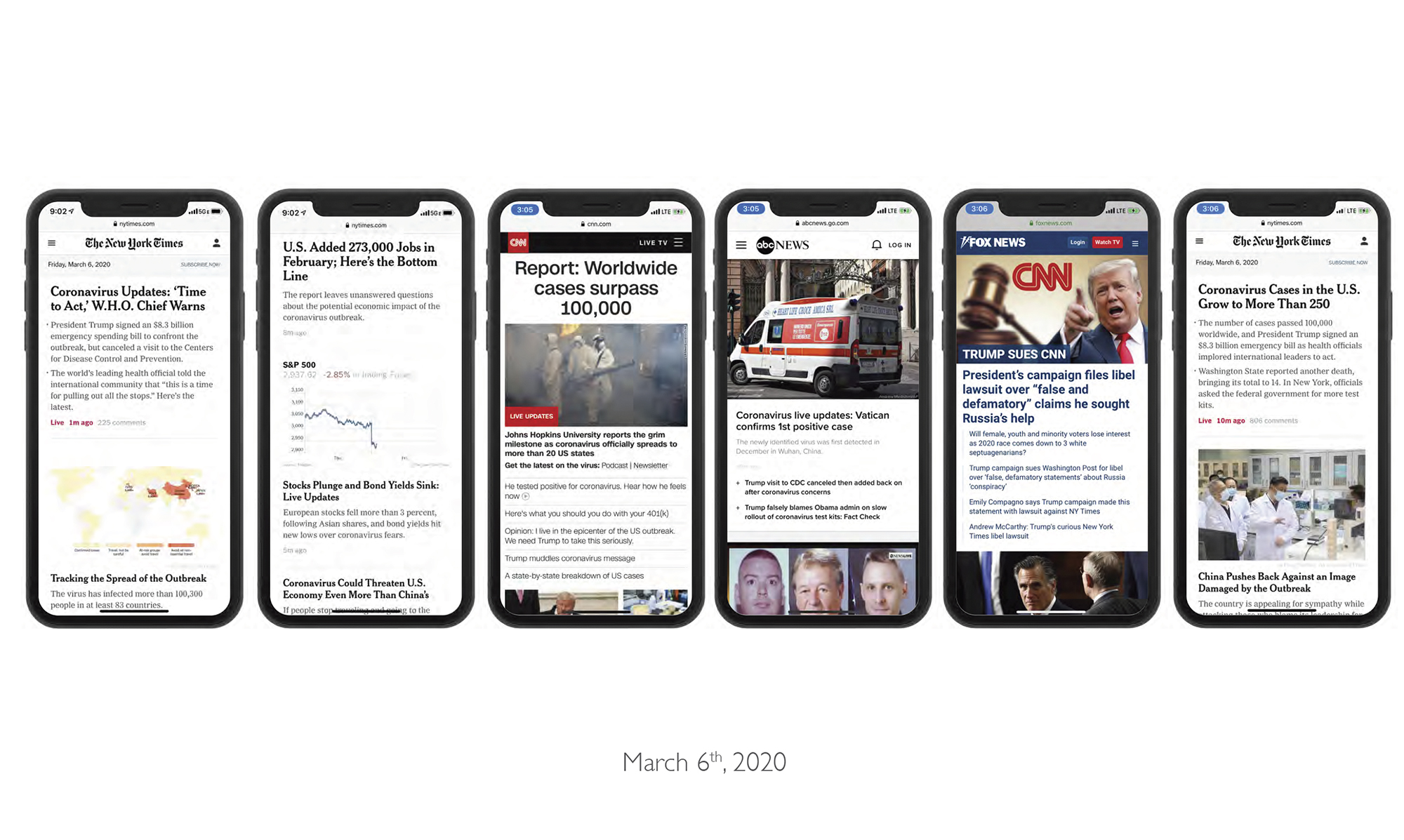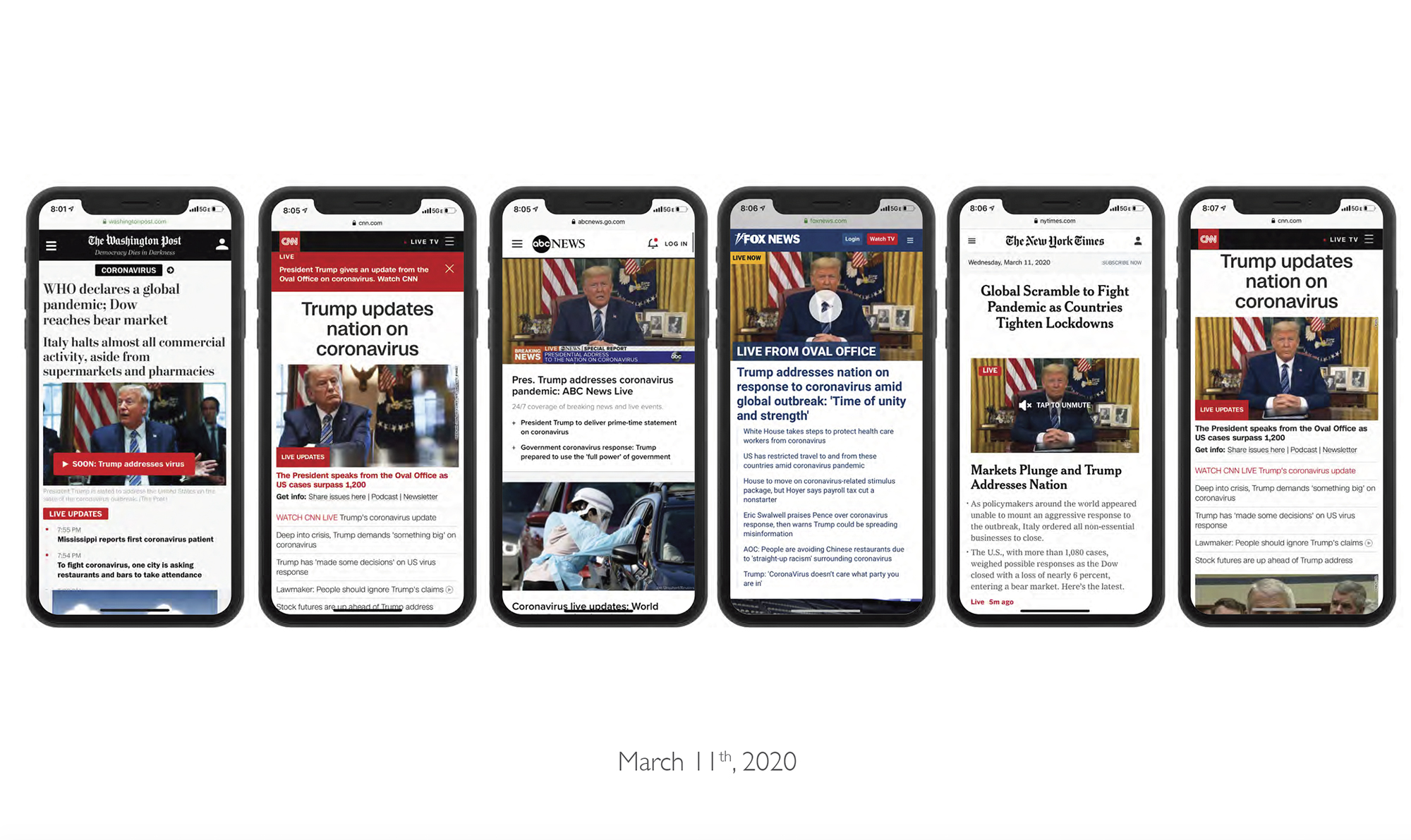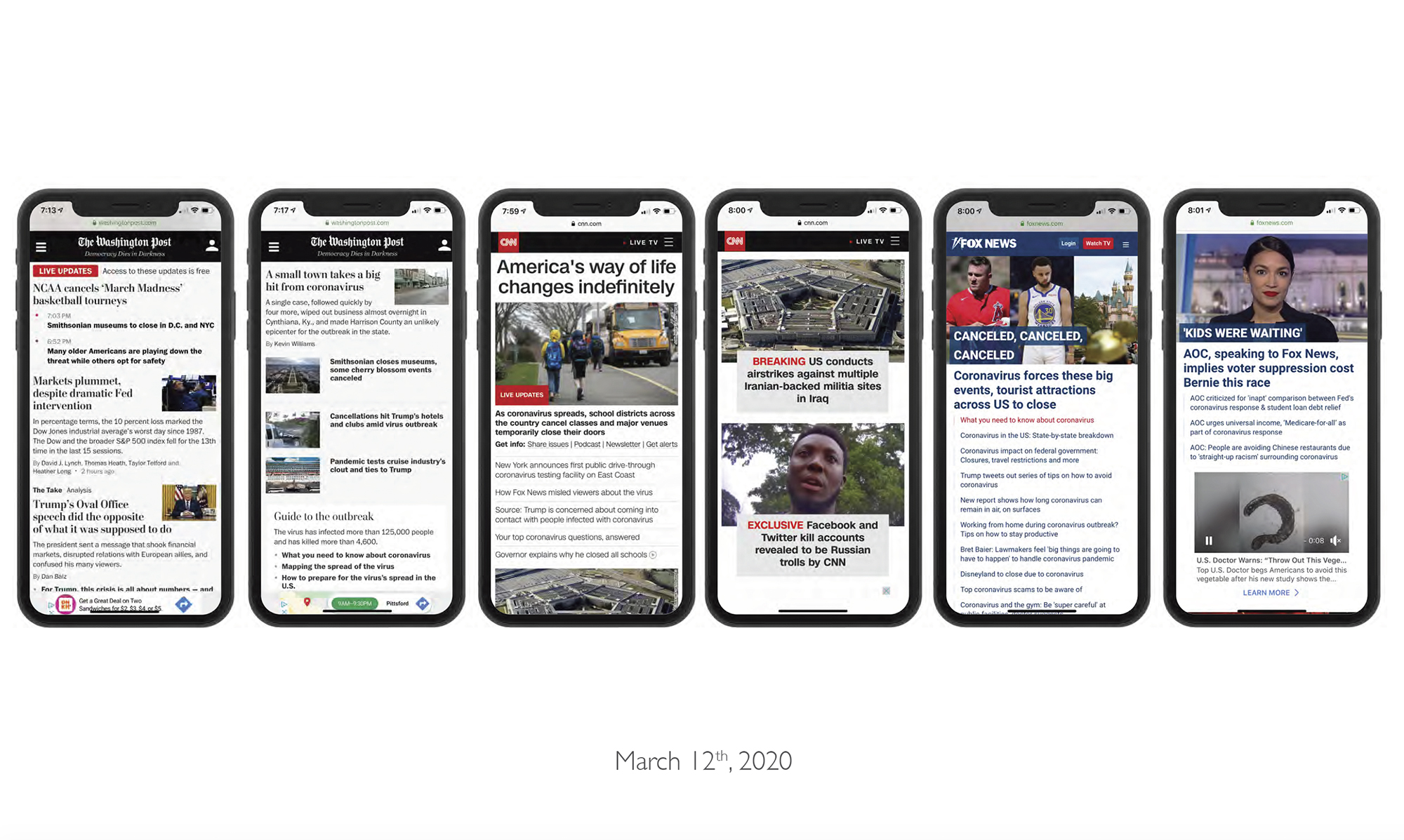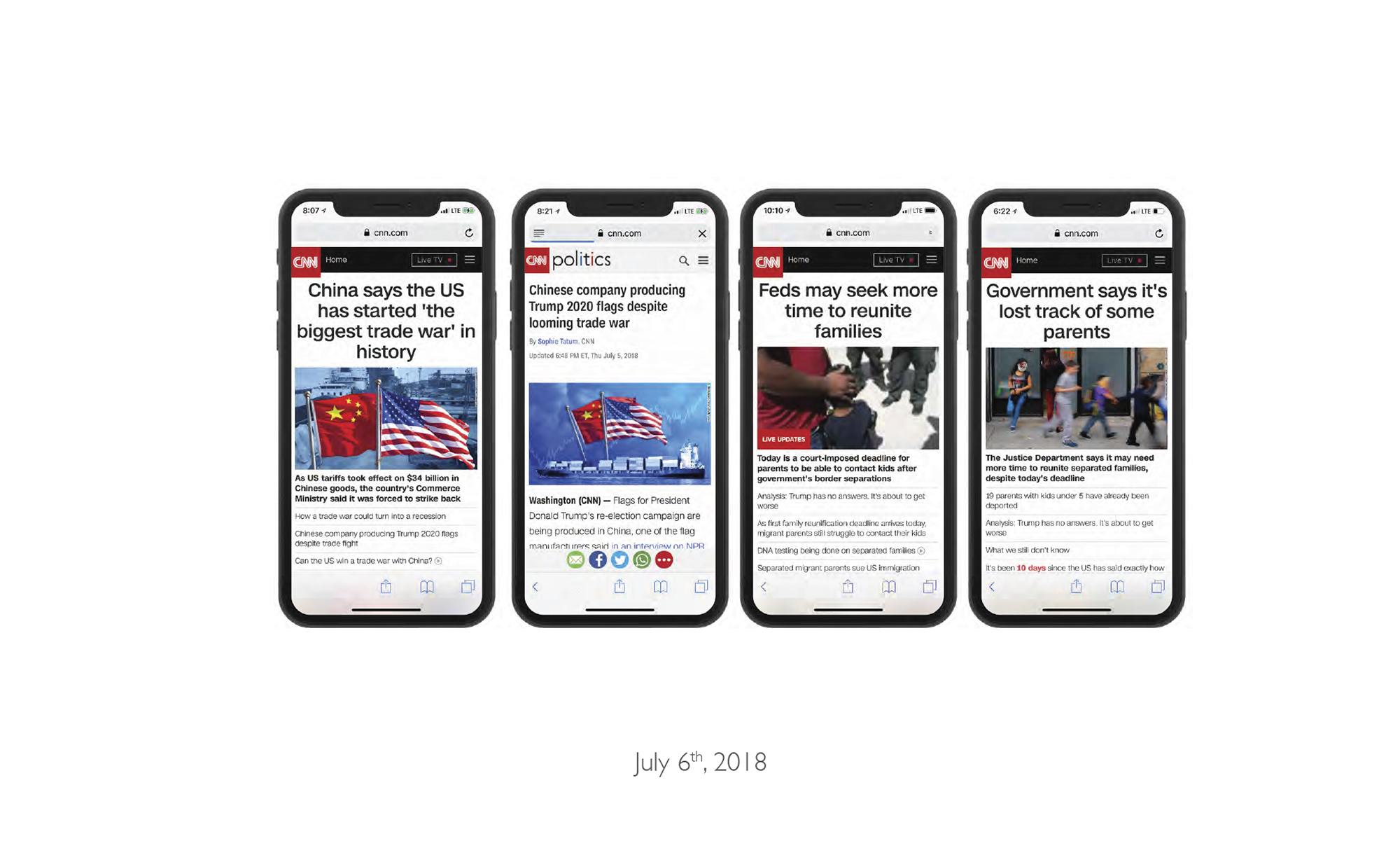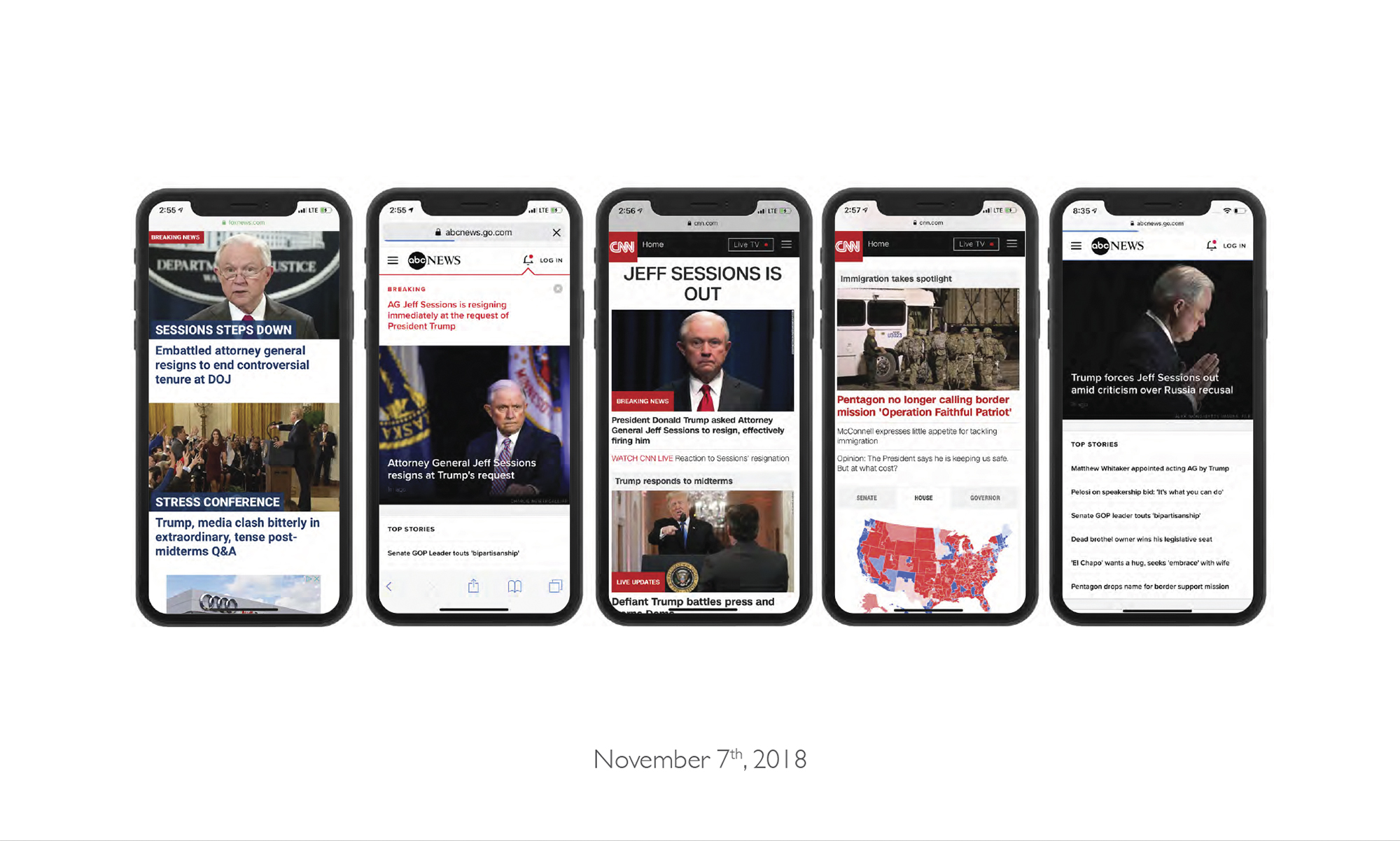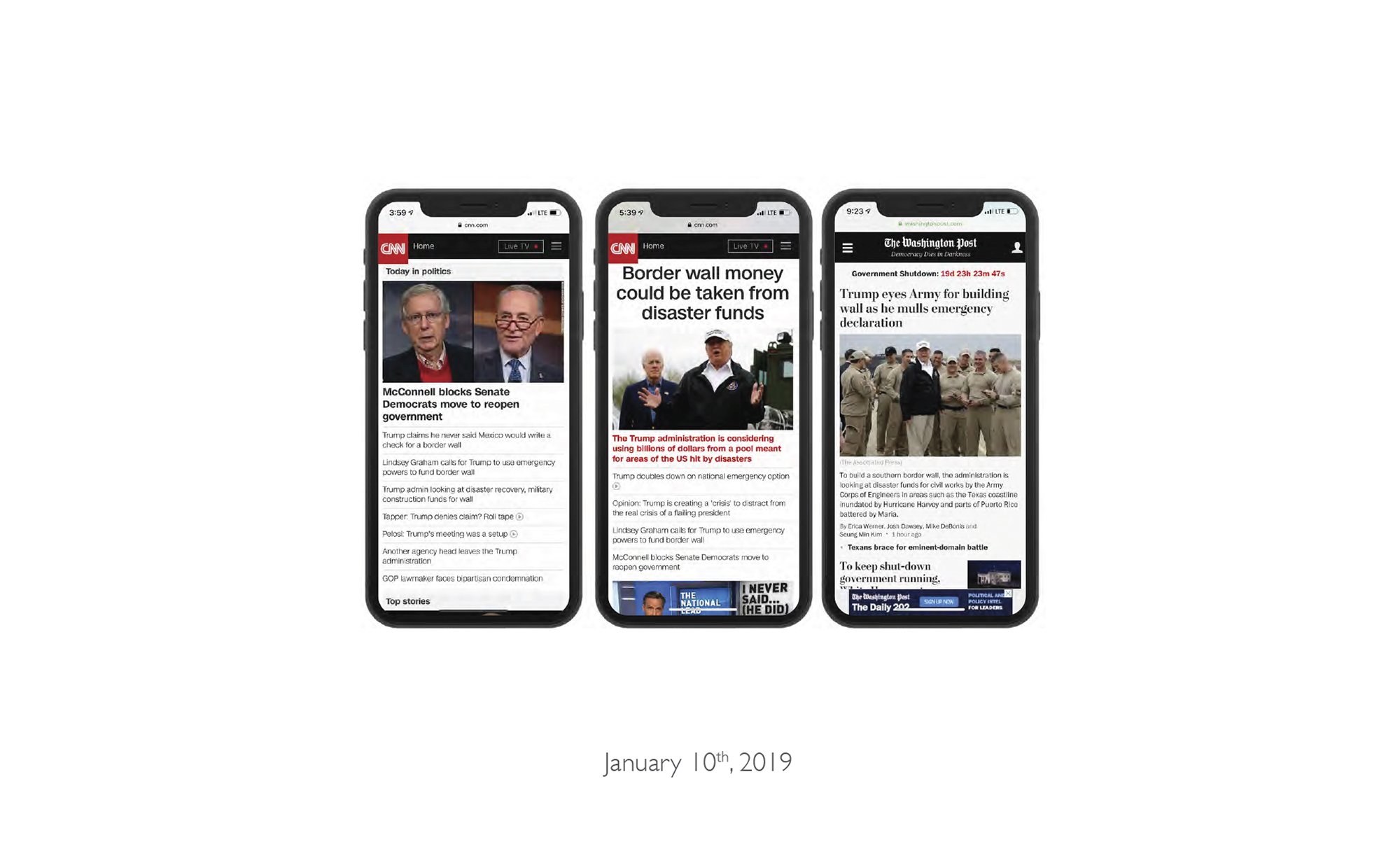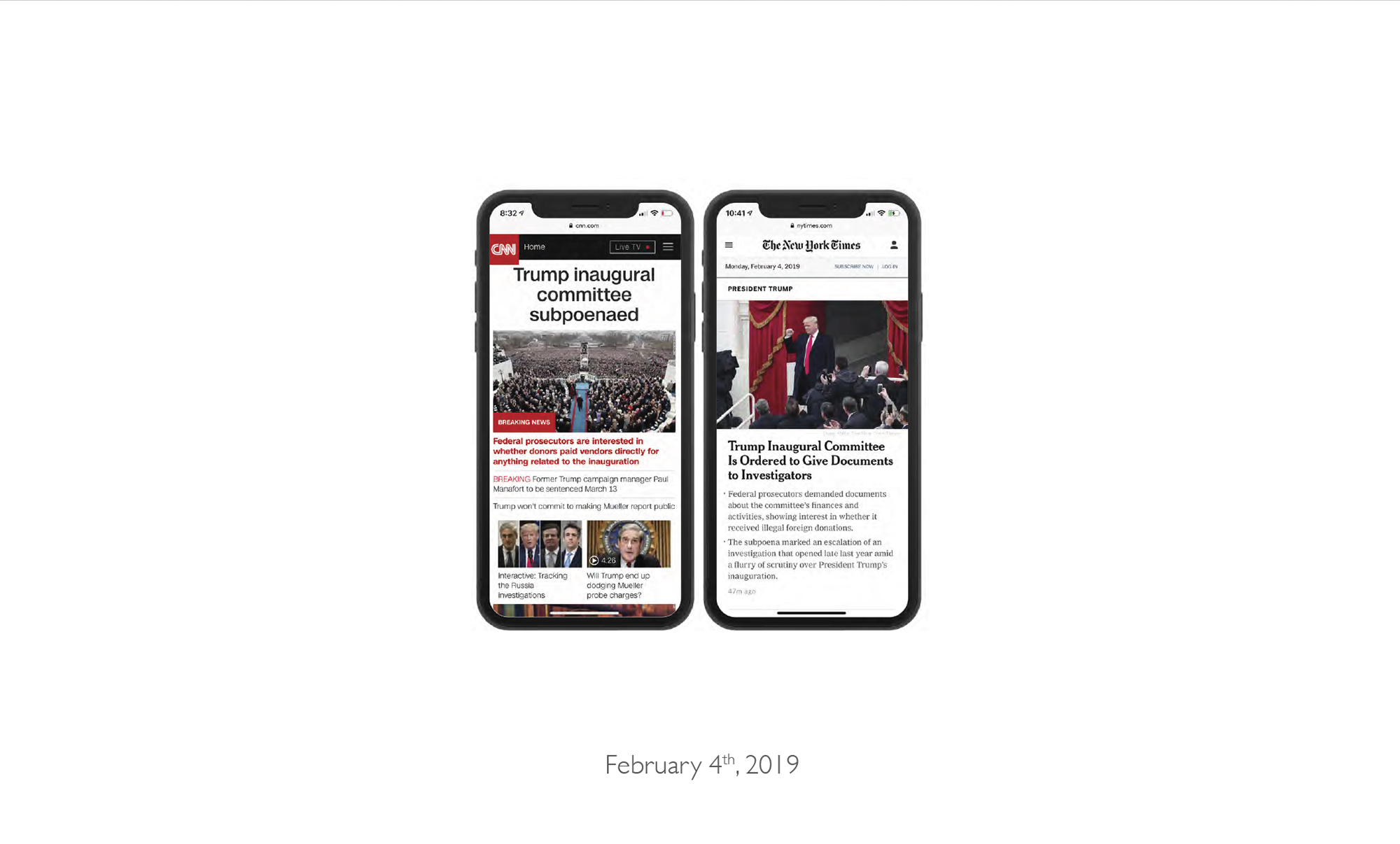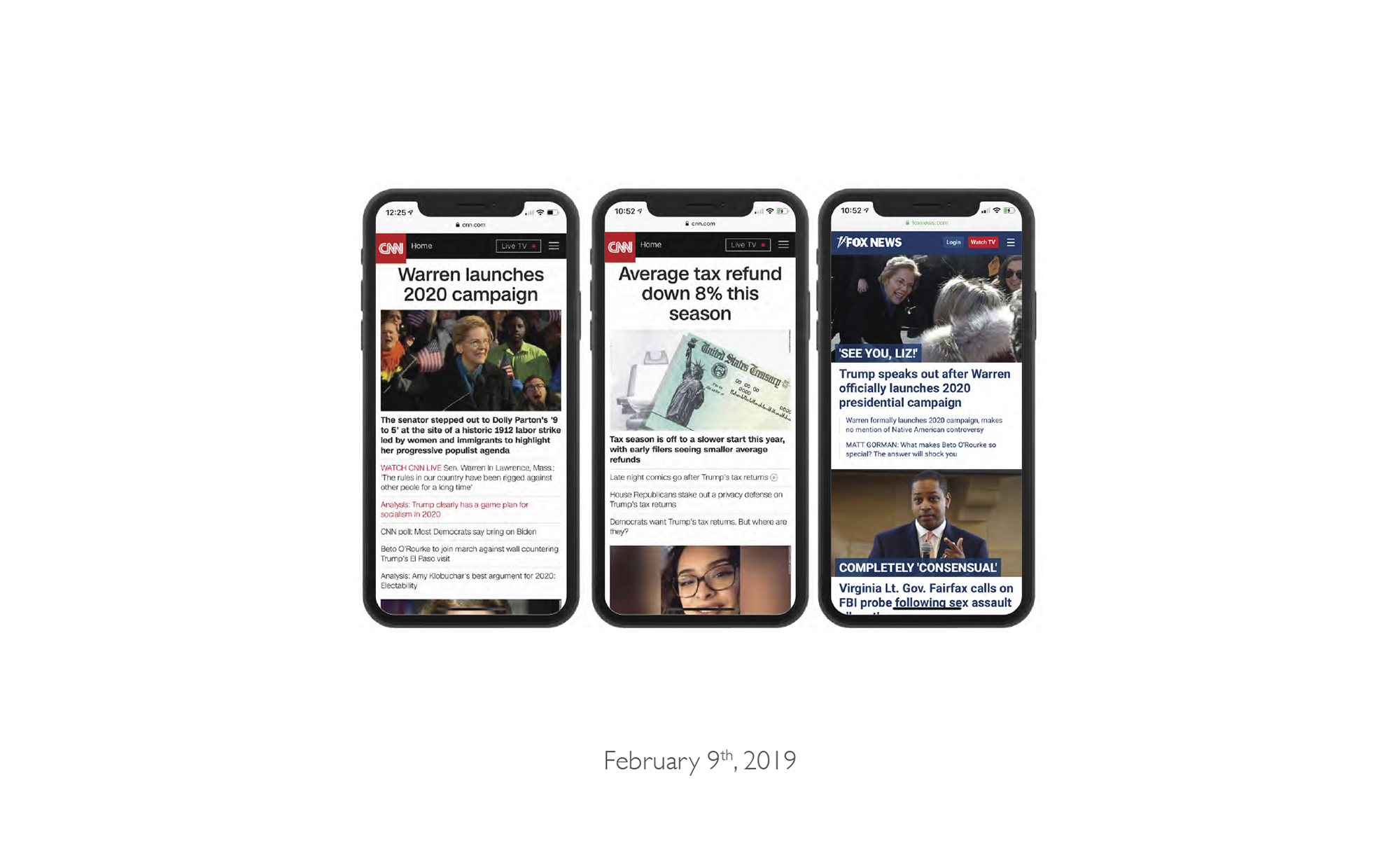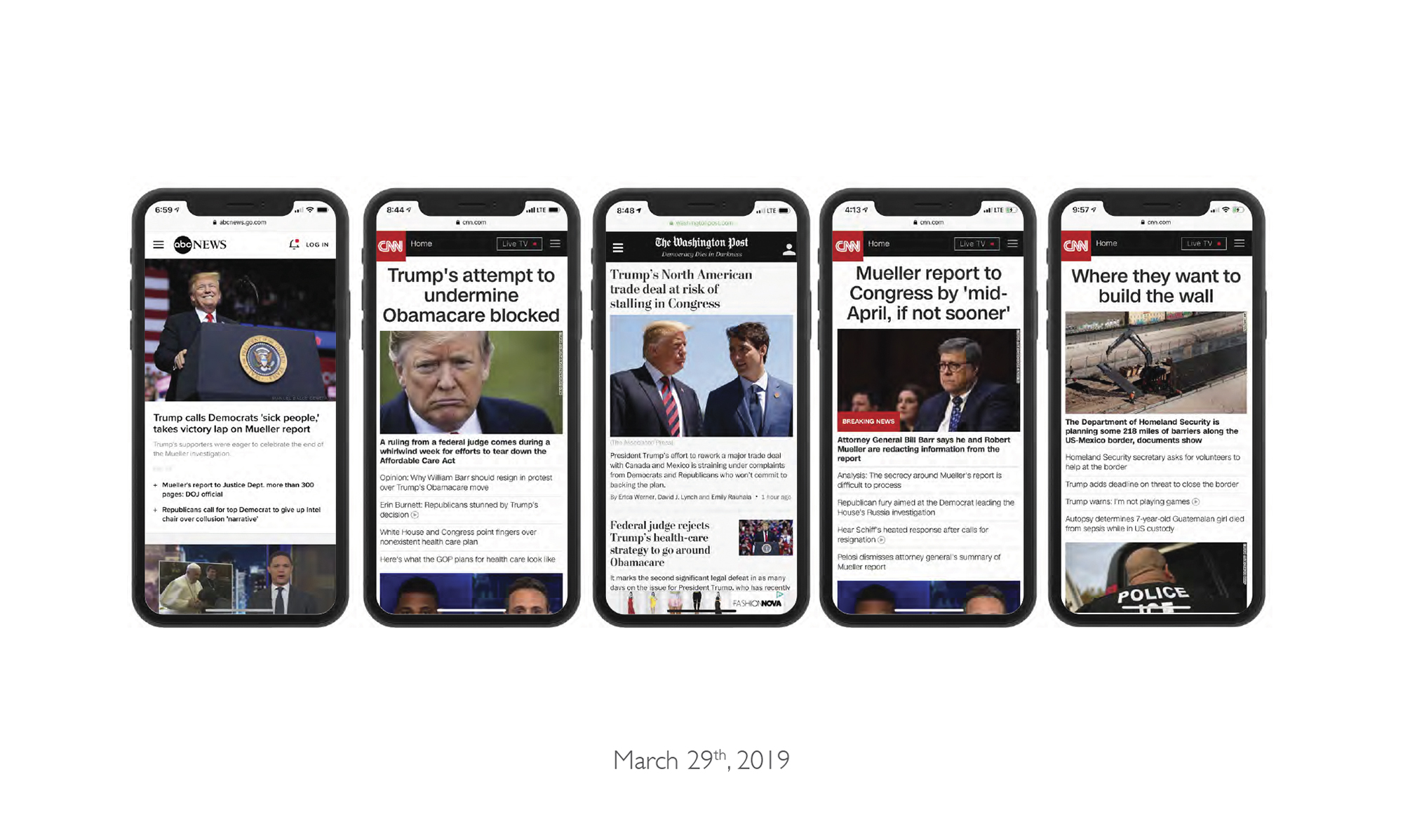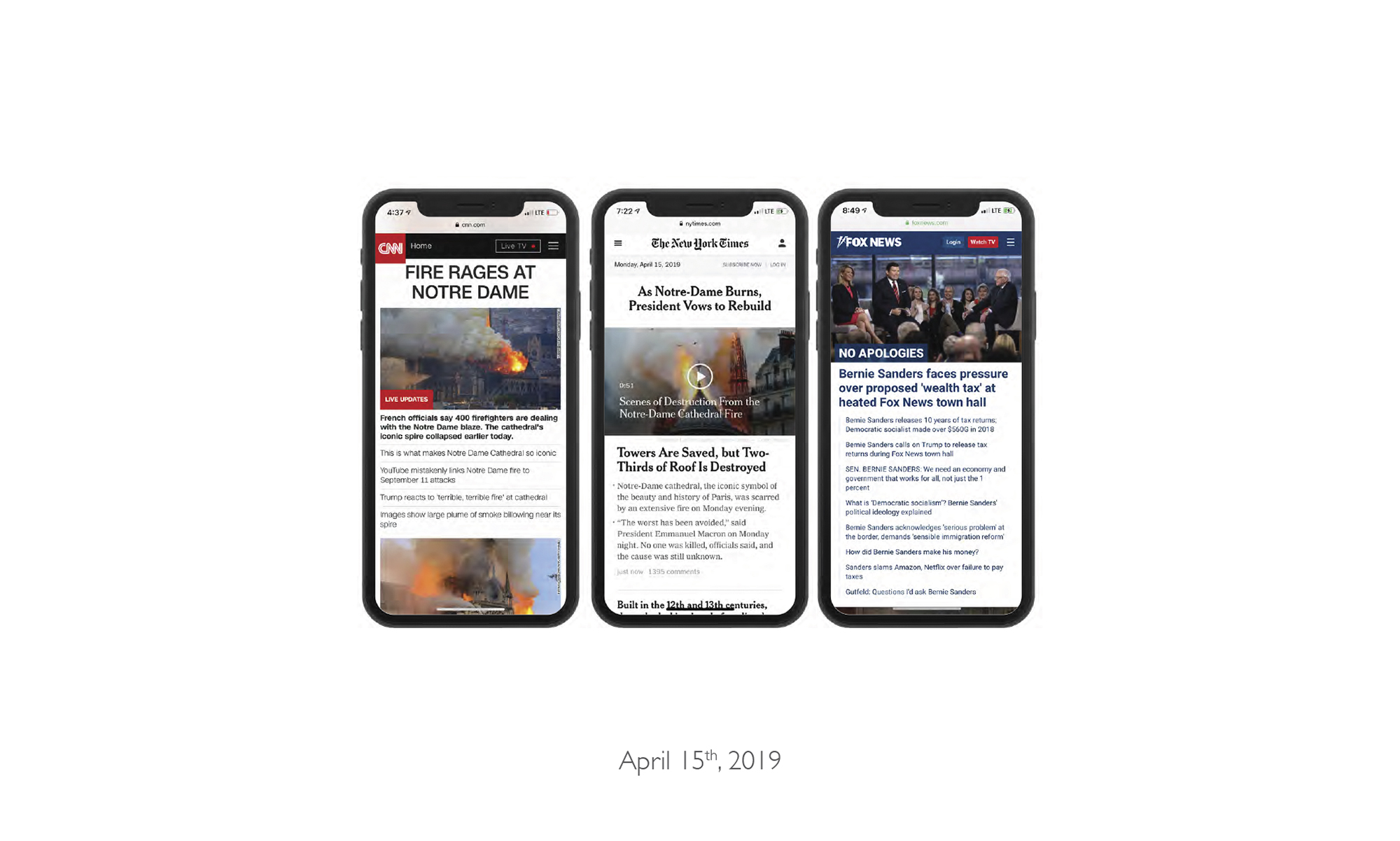 Bio
Eric T. Kunsman (b. 1975) was born and raised in Bethlehem, Pennsylvania. While in high school, he was heavily influenced by the death of the steel industry and its place in American history. The exposure to the work of Walker Evans during this time hooked Eric onto photography. Eric had the privilege to study under Lou Draper, who became Eric's most formative mentor. 
Currently, he is a photographer and book artist based out of Rochester, New York. Eric works at the Rochester Institute of Technology as a Lecturer for the Visual Communications Studies Department. He currently owns Booksmart Studio, which is a fine art digital printing studio, specializing in services for photographers and book artists on a collaborative basis. Eric has exhibited over 35 solo exhibitions in various institutions, and his work has been included in over 150 international group exhibitions over the past 4 four years. He is currently represented by HOTE Gallery in Los Angeles, CA, and Malamegi in San Daniele del Friuli (Udine), Italy.
______________________
Stay connected with In the In-Between
_____________________________
Submit your work