Kelda Van Patten
Selected artist from the group exhibition The Class of 2020
Project Statement
The constructed photographic works in this series, Dining Room Pictures, Interrupted, are a contemporary and feminist take on the traditional concept of the "dining room picture," or early 20th century American still-life painting. I'm exploring what the still life genre reveals during a time when image inundation and simulacra are ubiquitous; in today's age of late capitalism. I am also investigating spaces that historically make up social constructs for women, such as prettiness and politeness.
My work starts with precarious and temporary collaged constructions that are then photographed and re-photographed. I explore surprise and contradiction through the investigation of spaces in between artifice and truth, imagination and the real, and mimesis and the origin. I consider objects of kitsch as myth, curiosities that evoke desire and comfort, while masking denial and loss. My artistic investigations live within a chaotic framework where the very identity of a photograph is in question; the perceived truth of the medium is interrogated.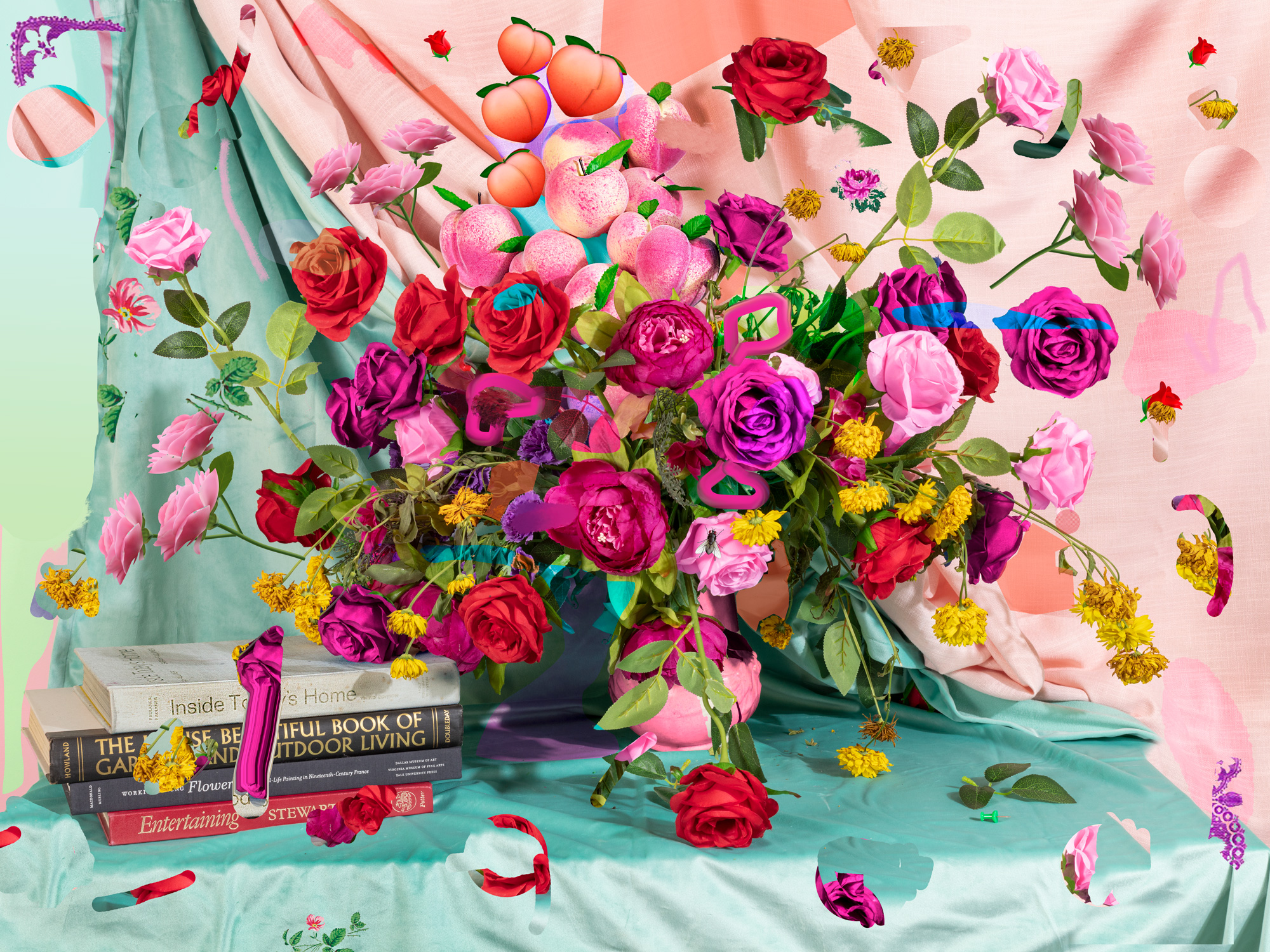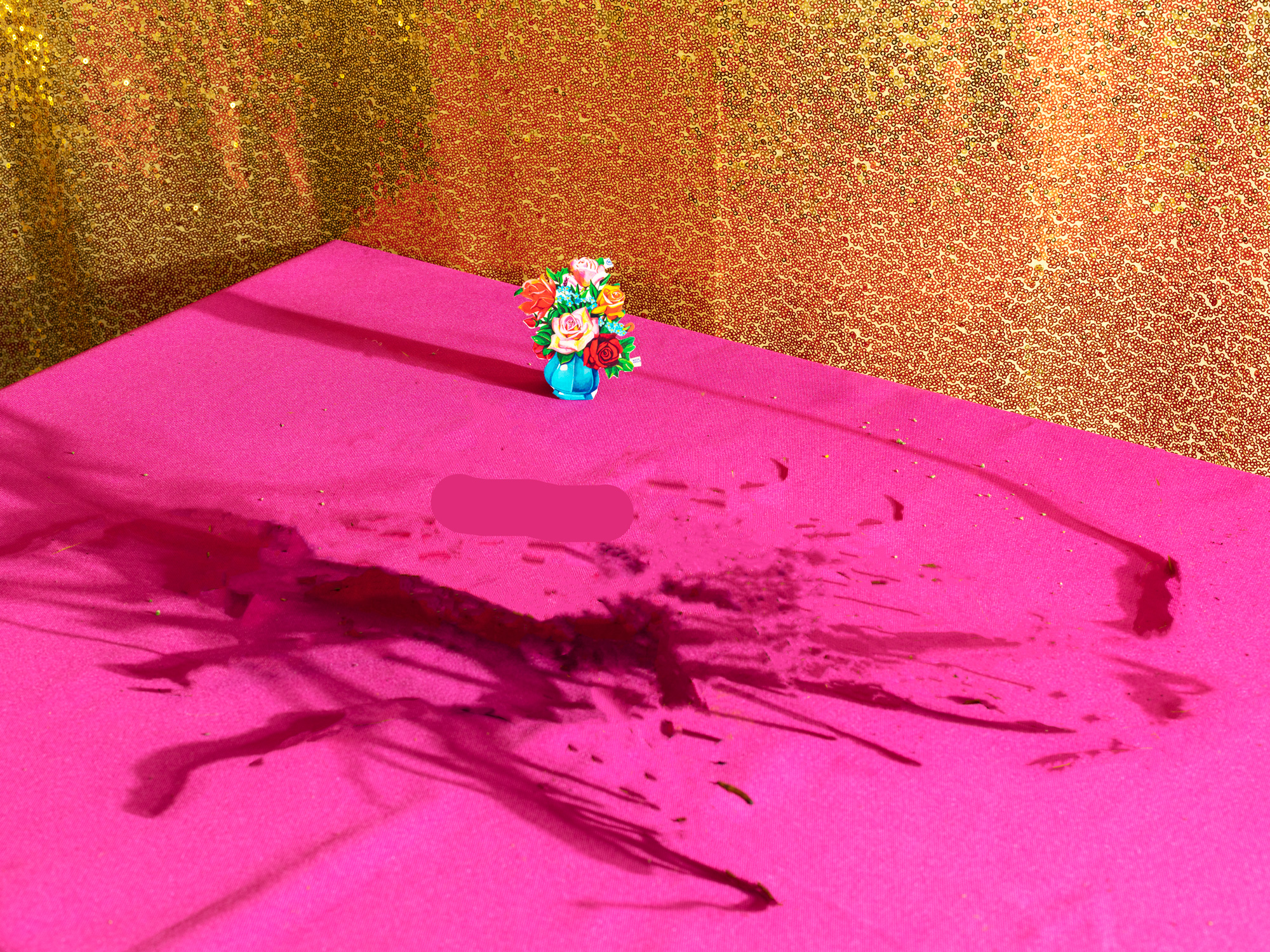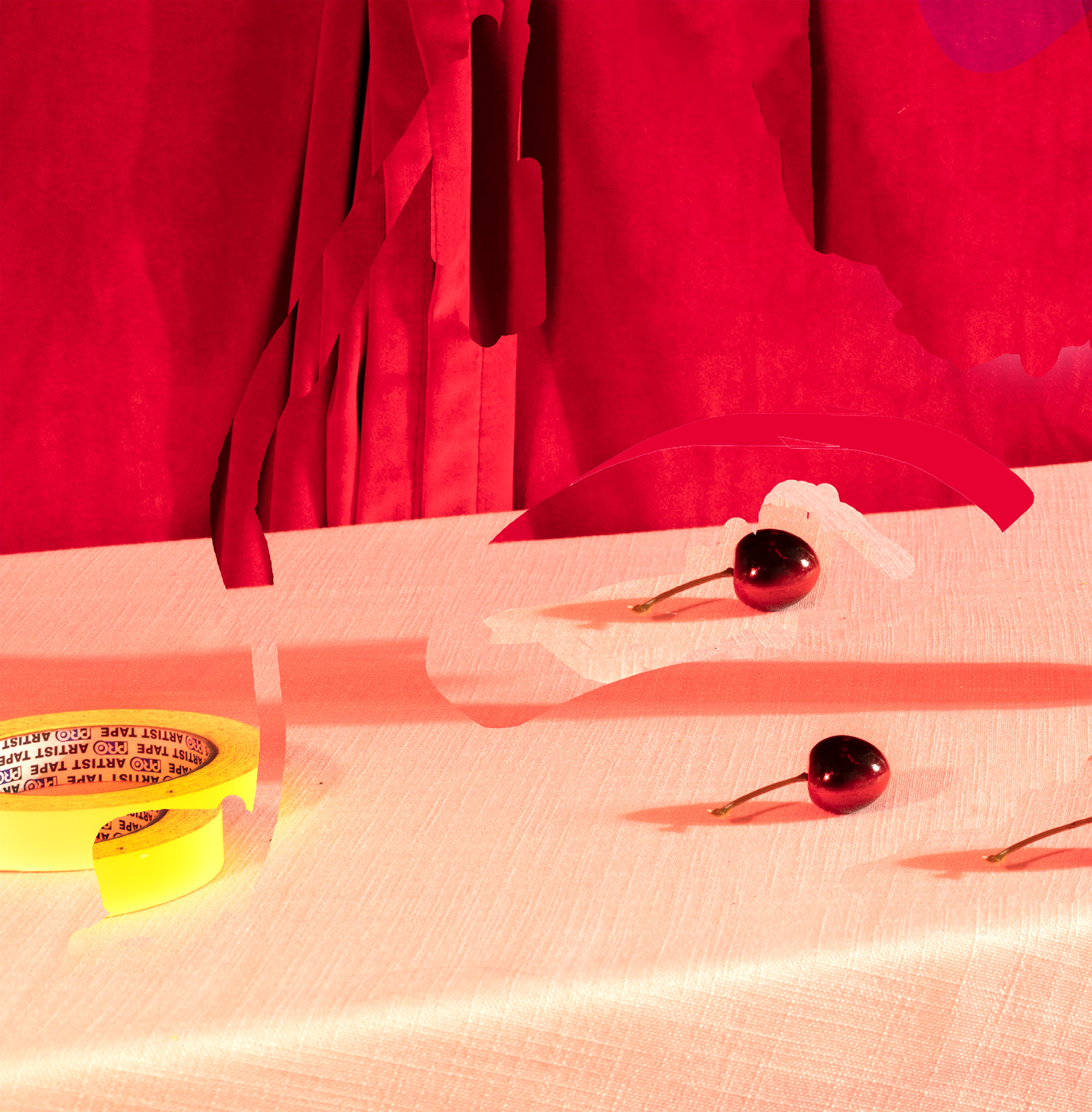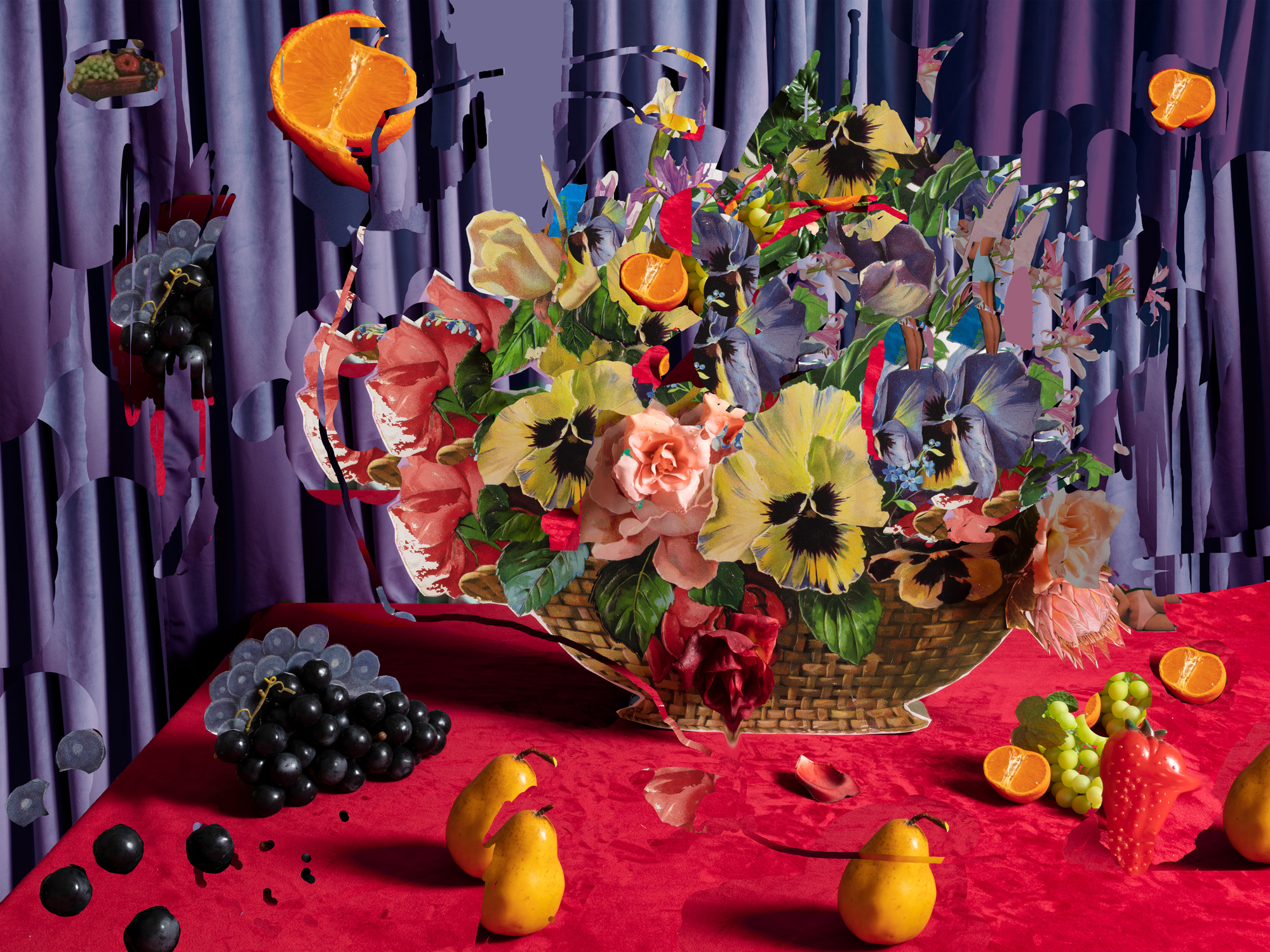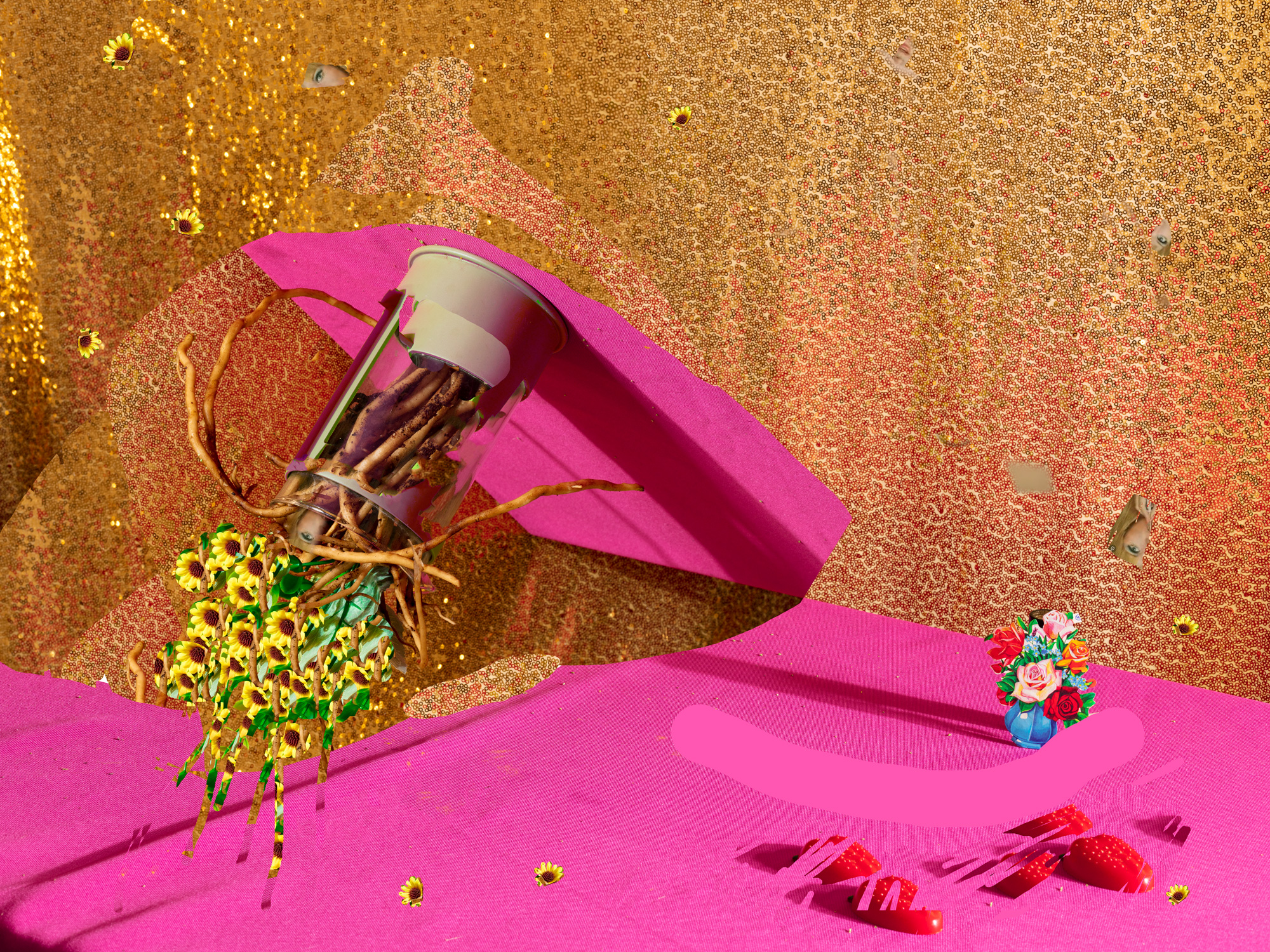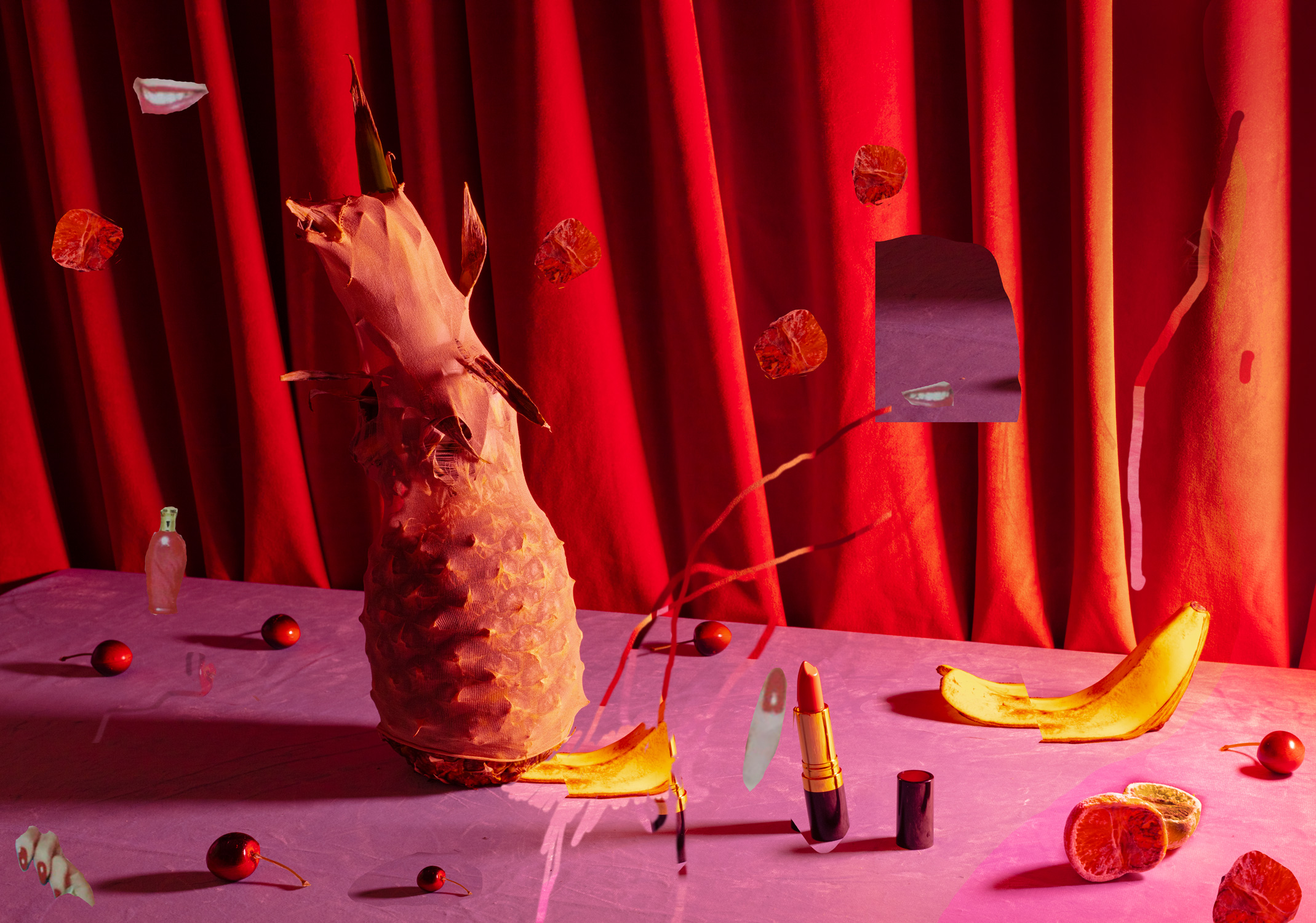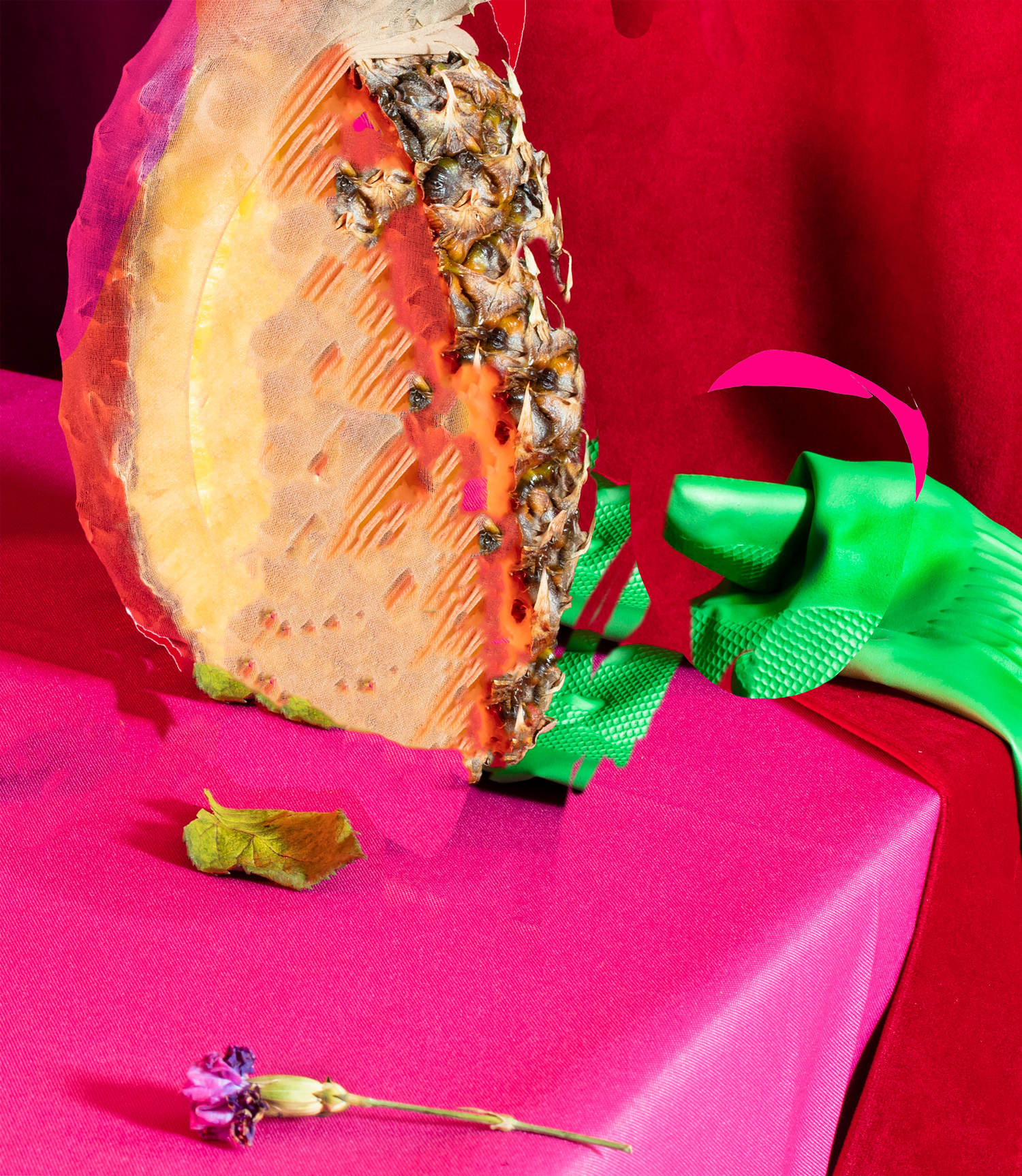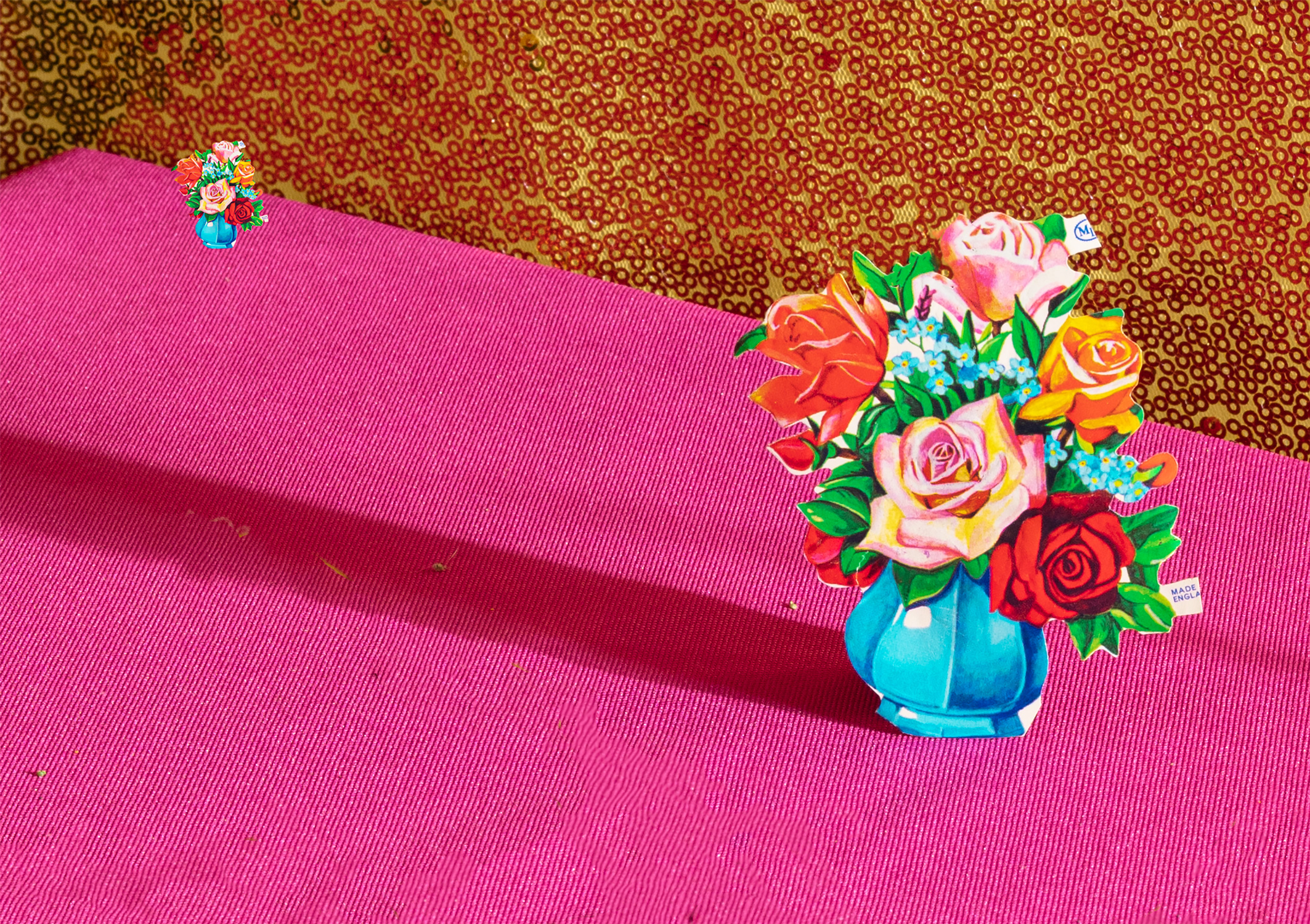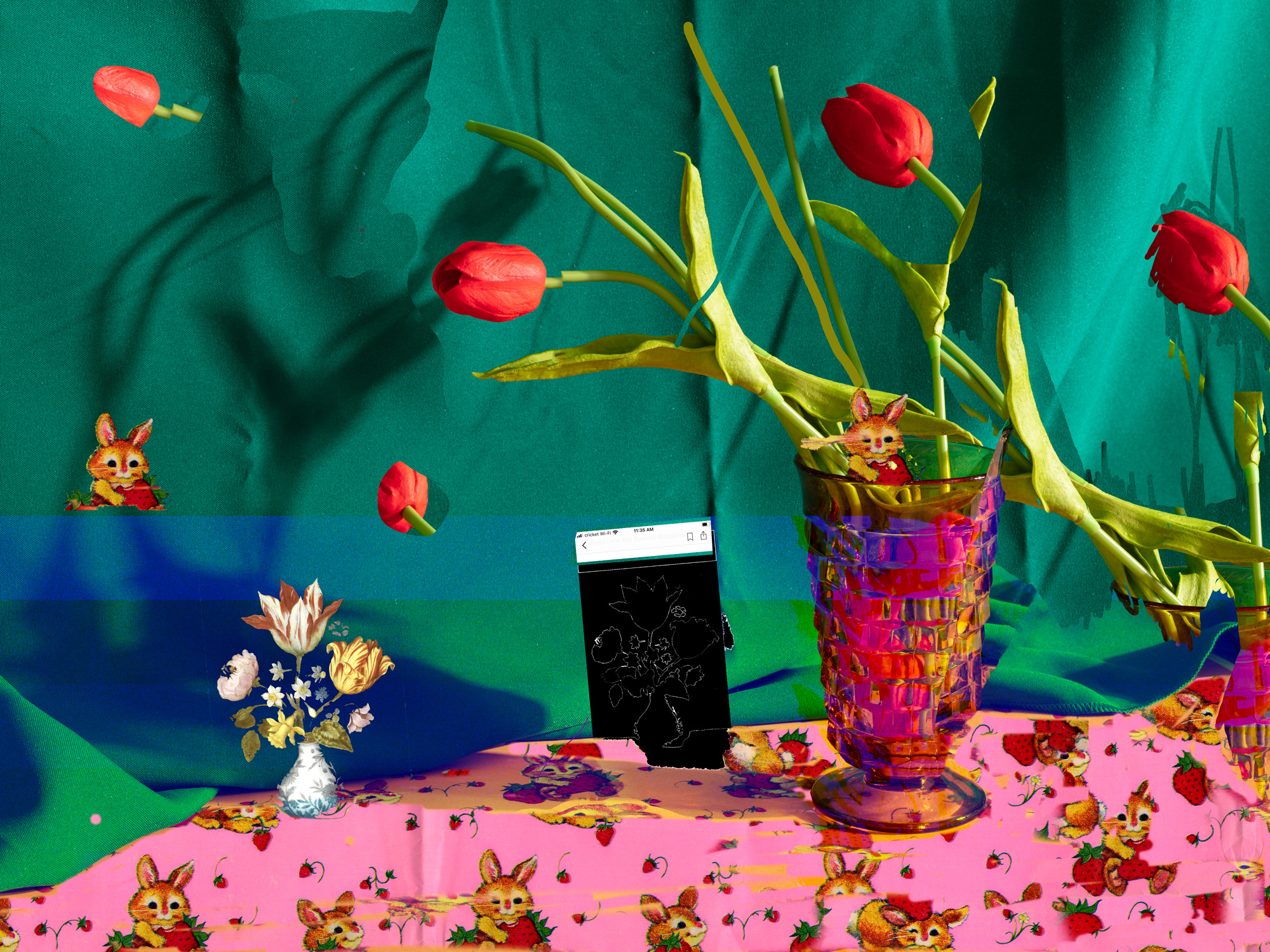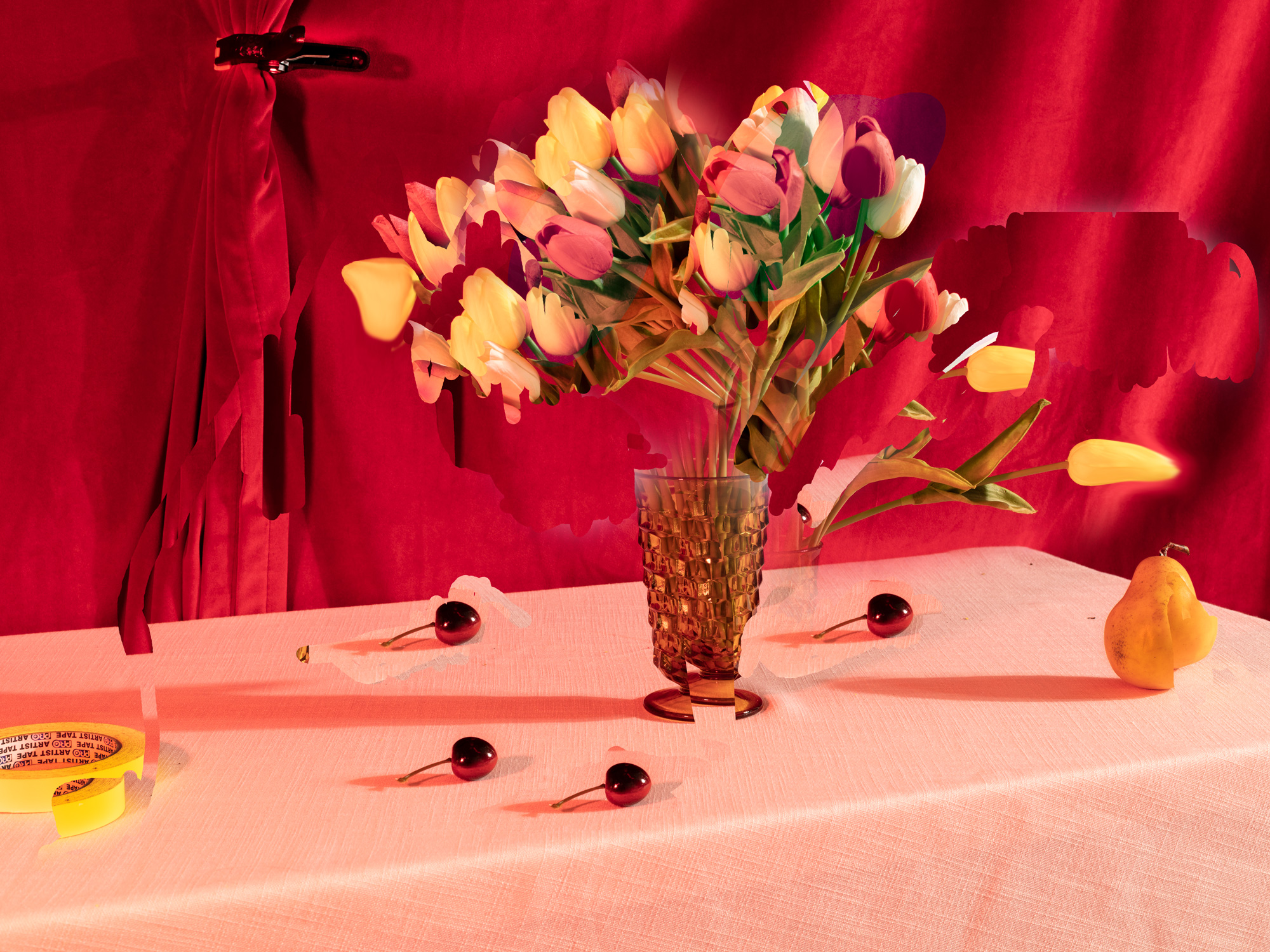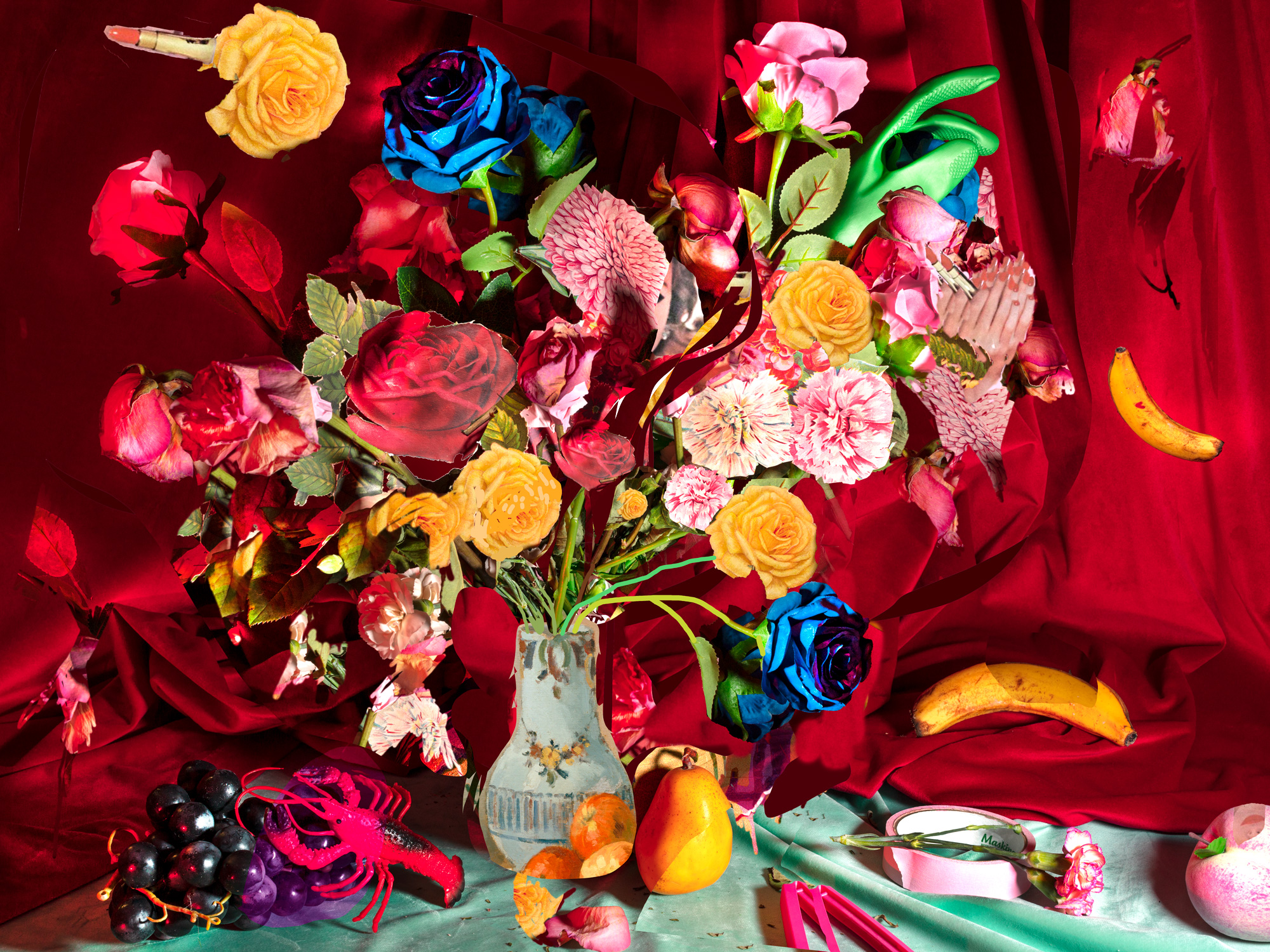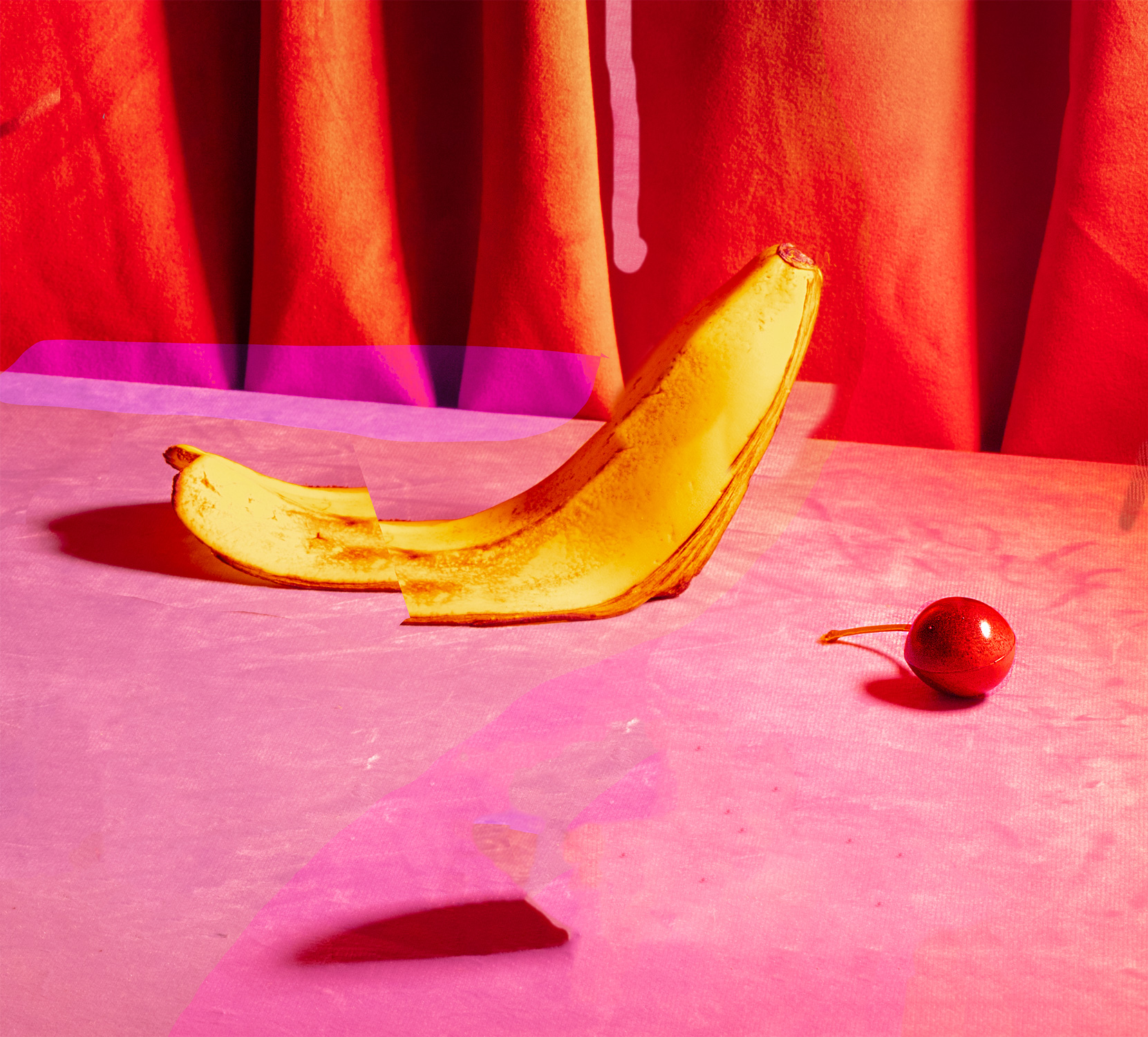 Still Life with Roses, 2020.
Leave the Cherries Alone, 2020
Fruit of the Loom / Womb, 2020.
Really Red (After Revlon), 2020.
This Pineapple Wants to Eat Me, 2020
The Broken Tulips Eat My Oxygen, 2020
The Tulips Should be Behind Bars like Dangerous Animals (After Sylvia Plath), 2020.
She Never Utters Precisely the Nature, 2020.
What Fragments of Her History Live In My Body (After Rebecca Solnit), 2020.
Bio
Kelda Van Patten is an artist and a visual arts educator who lives and works in Portland, Oregon. She has been teaching K12 art education since 2004. Kelda studied interdisciplinary visual arts at the School of the Art Institute of Chicago and the School of Visual Arts in New York City. She received her BFA from the San Francisco Art Institute in 1995, and recently completed her MFA degree from the Pacific Northwest College of Art. Kelda has recently shown her work locally at Carnation Contemporary, as well as the Hoffman Gallery. In 2019, she traveled to Skagaströnd, Iceland, where she was a fellow at the Nes Artist Residency. Kelda's photographic series, Dining Room Pictures, Interrupted, was recently selected as a top 200 finalist for photolucida's 2020 Critical Mass.
______________________
Stay connected with In the In-Between
_____________________________
Submit your work