Editor's Note: This feature was originally published on our previous platform, In the In-Between: Journal of Digital Imaging Artists, and the formatting has not been optimized for the new website.
Statement:
I Know Where Your Cat Lives  is a data experiment that visualizes a sample of 1 million public pics of cats on a world map, locating them by the latitude and longitude coordinates embedded in their metadata. The cats were accessed via publicly available APIs provided by popular photo sharing websites. The photos were then run through various clustering algorithms using a supercomputer at Florida State University in order to represent the enormity of the data source.
This project explores two uses of the internet: the sociable and humorous appreciation of domesticated felines, and the status quo of personal data usage by startups and international megacorps who are riding the wave of decreased privacy for all. This website doesn't visualize all of the cats on the net, only the ones that allow you to track where their owners have been.
______________________________________________________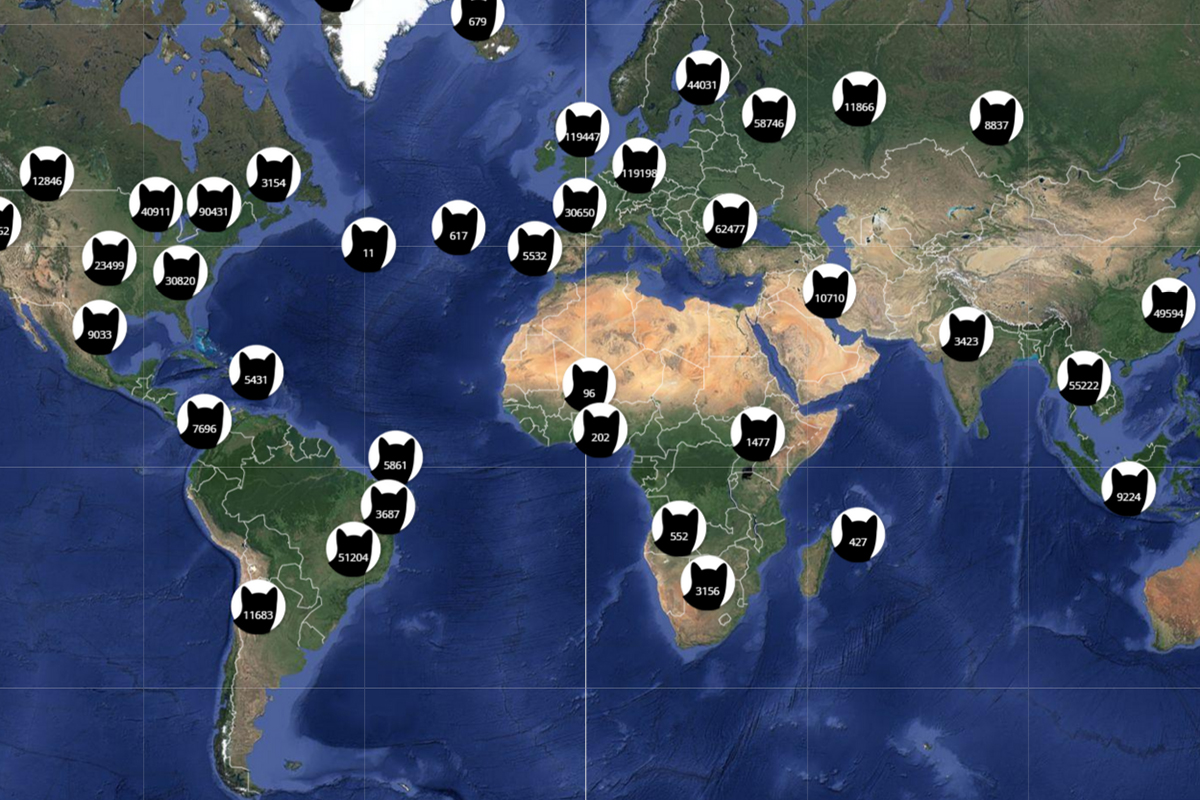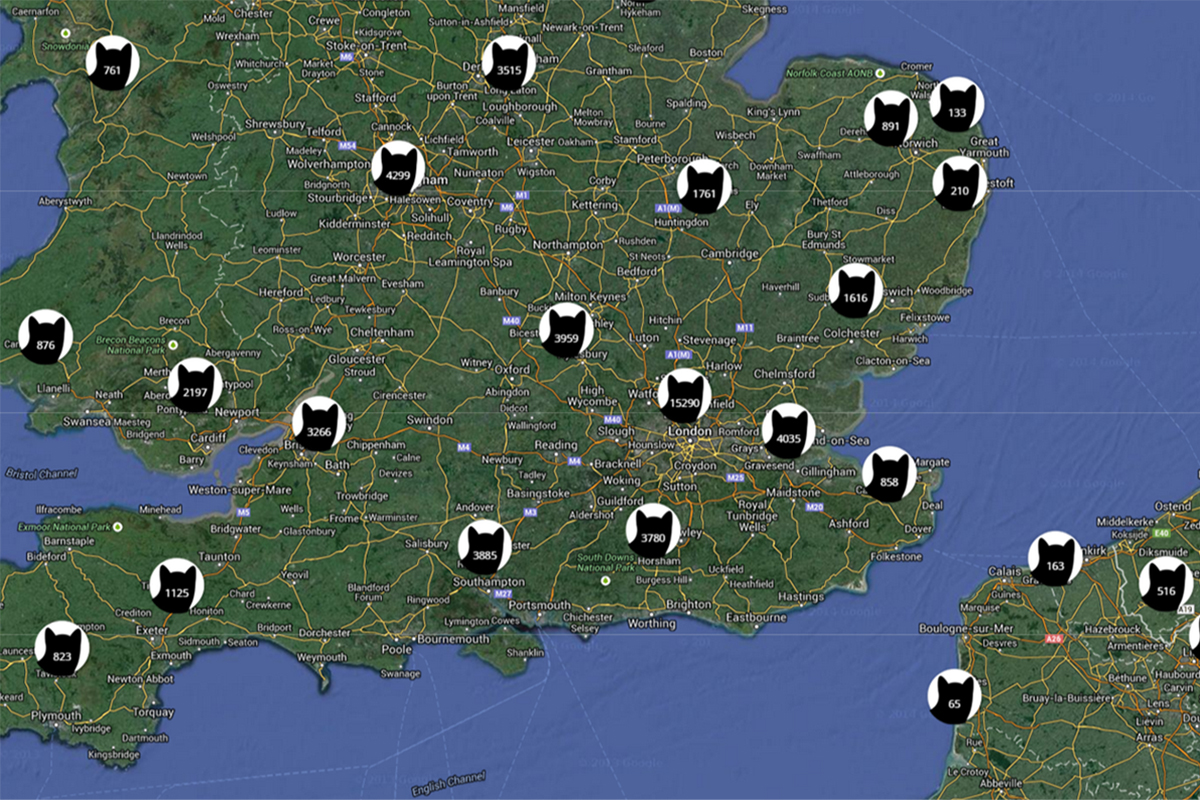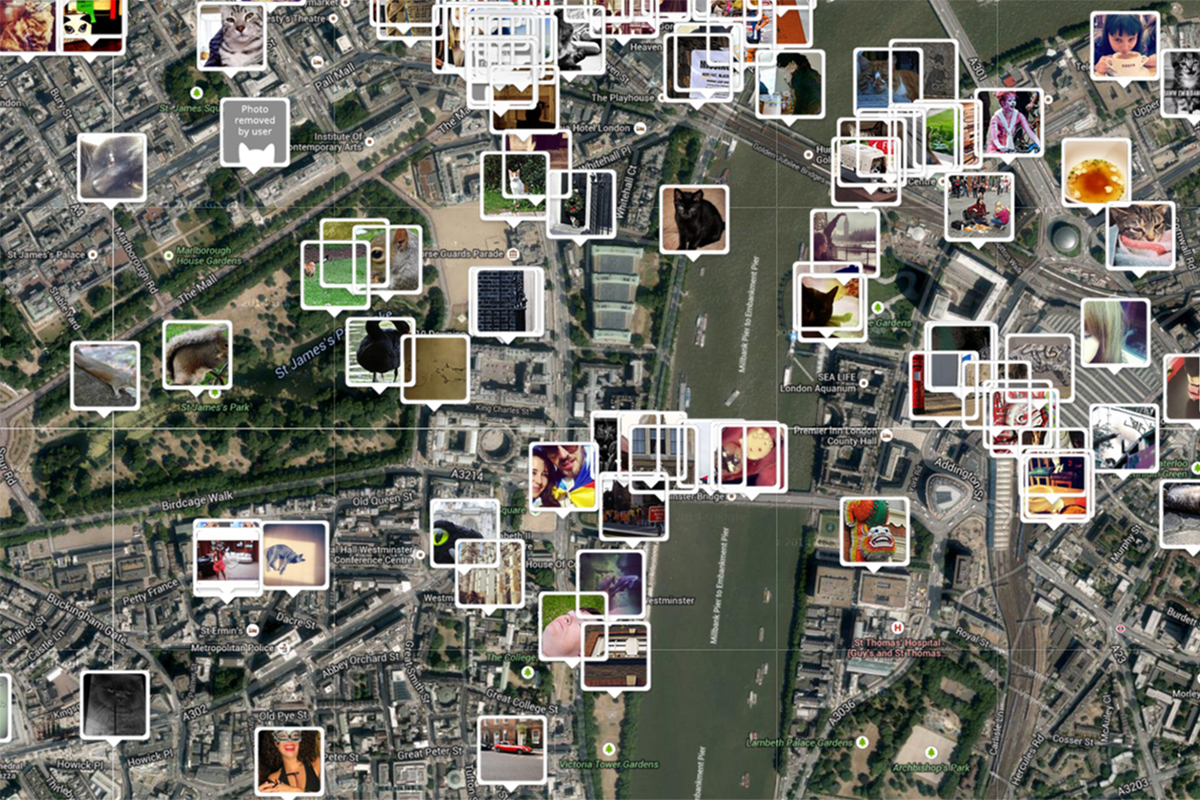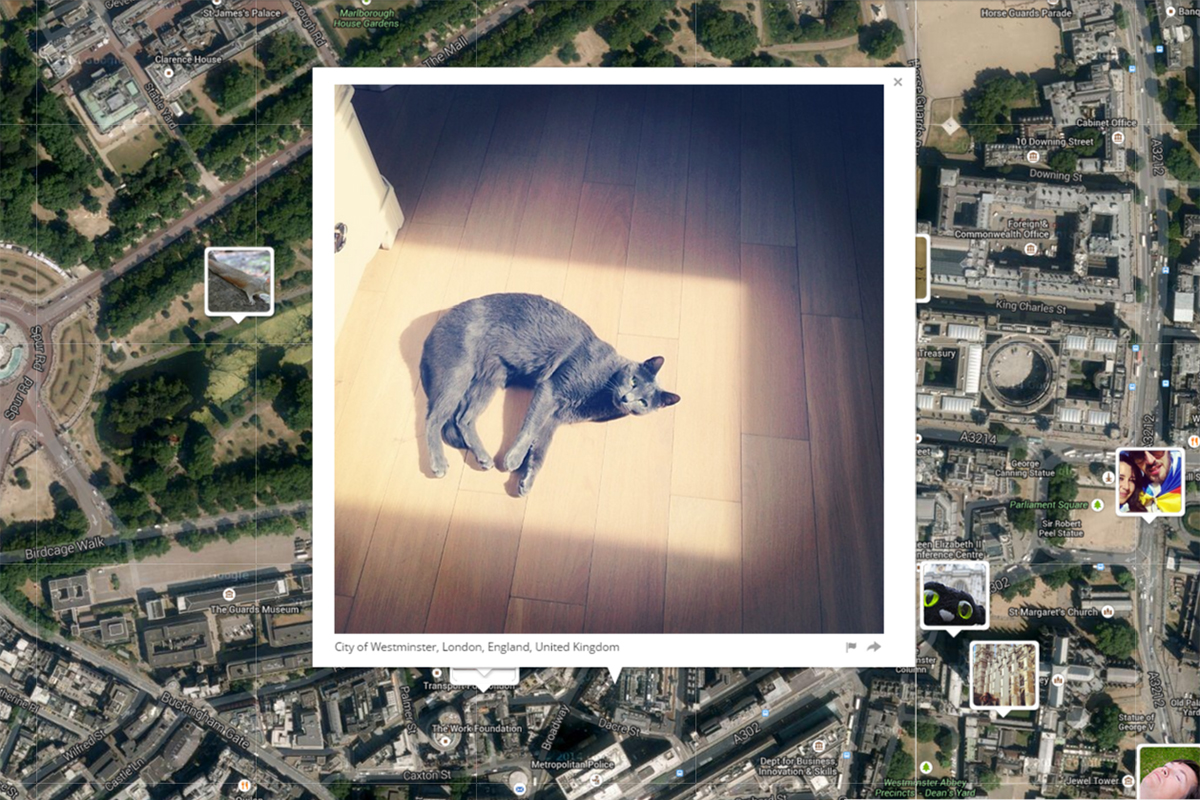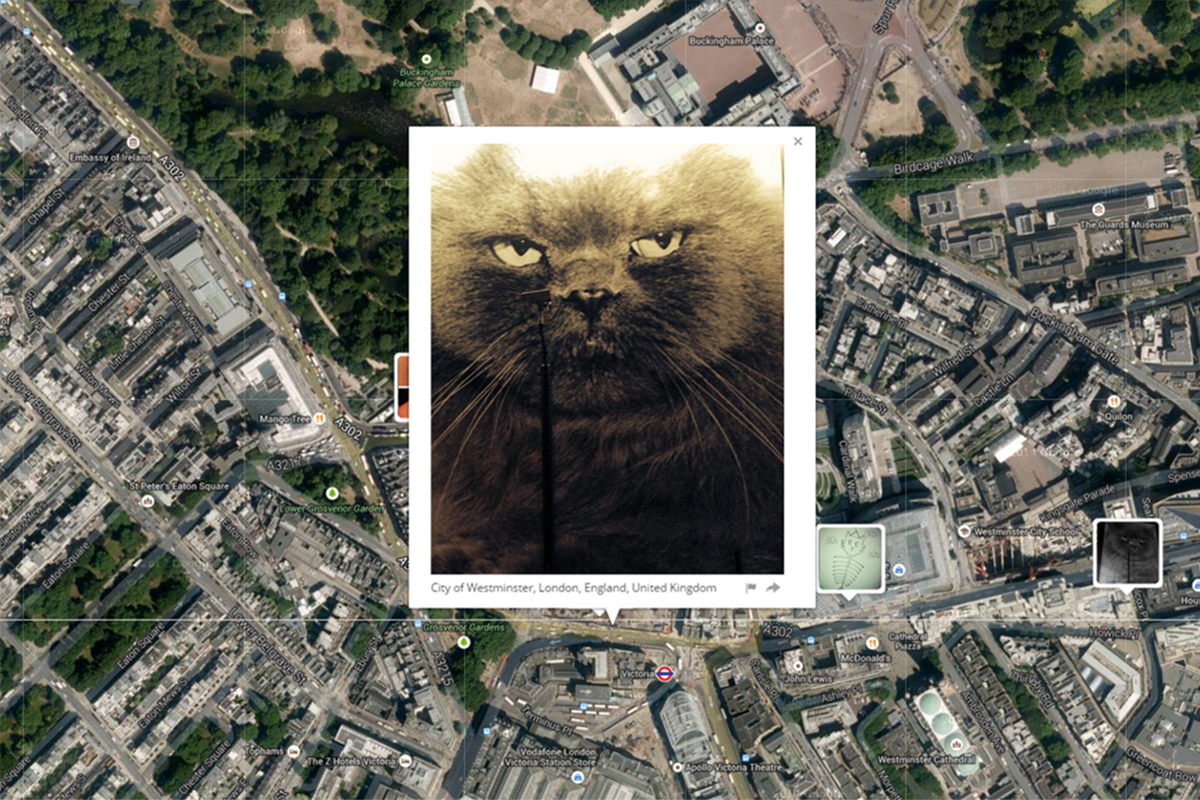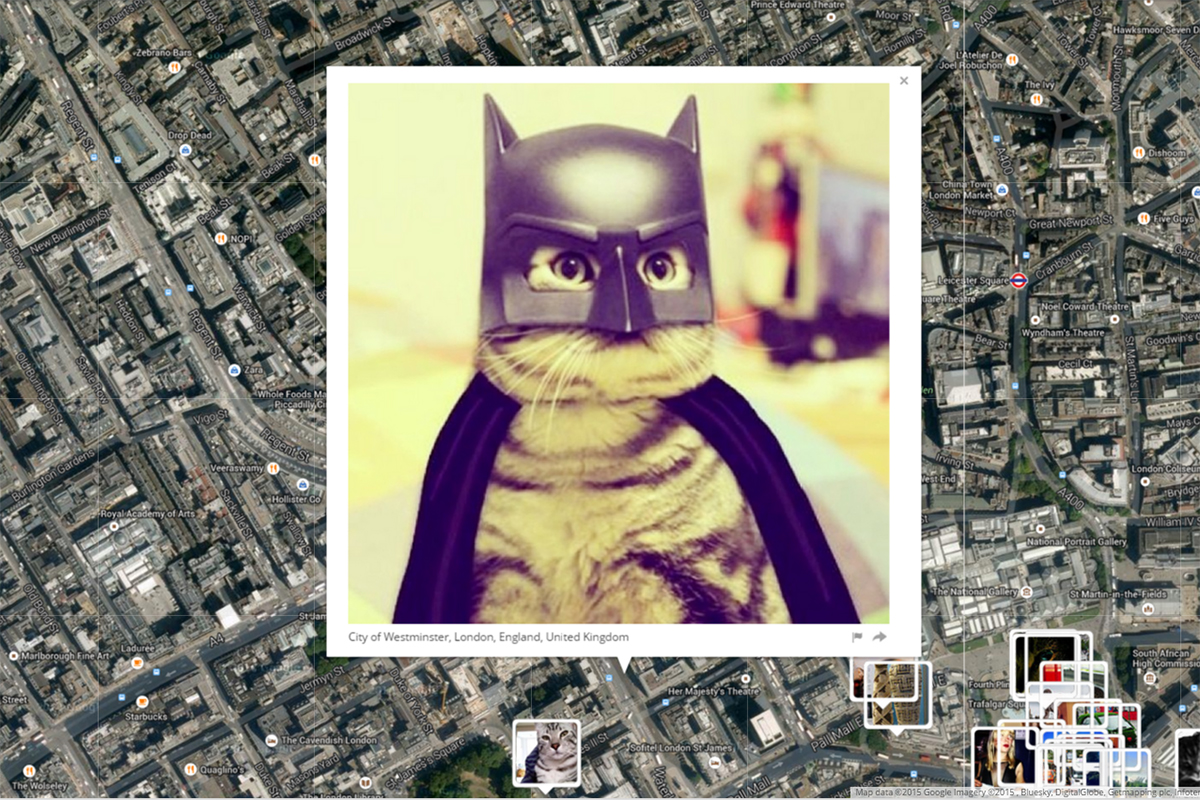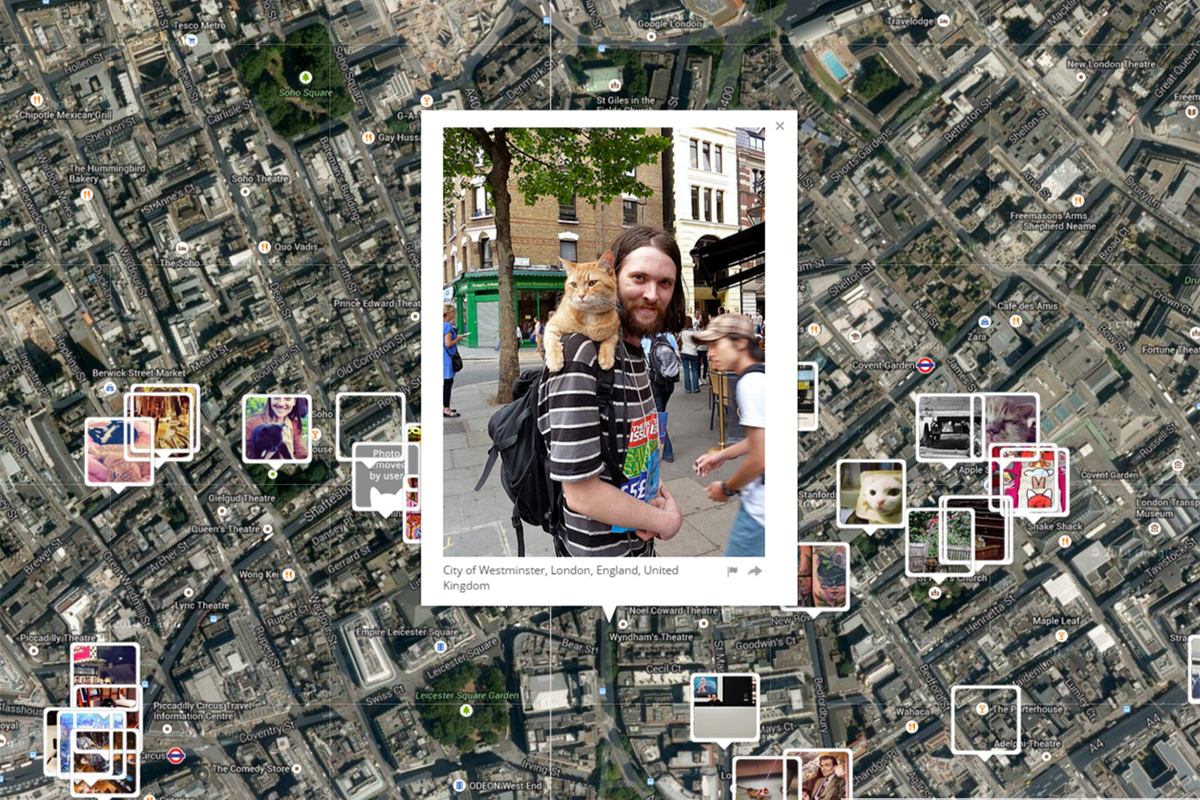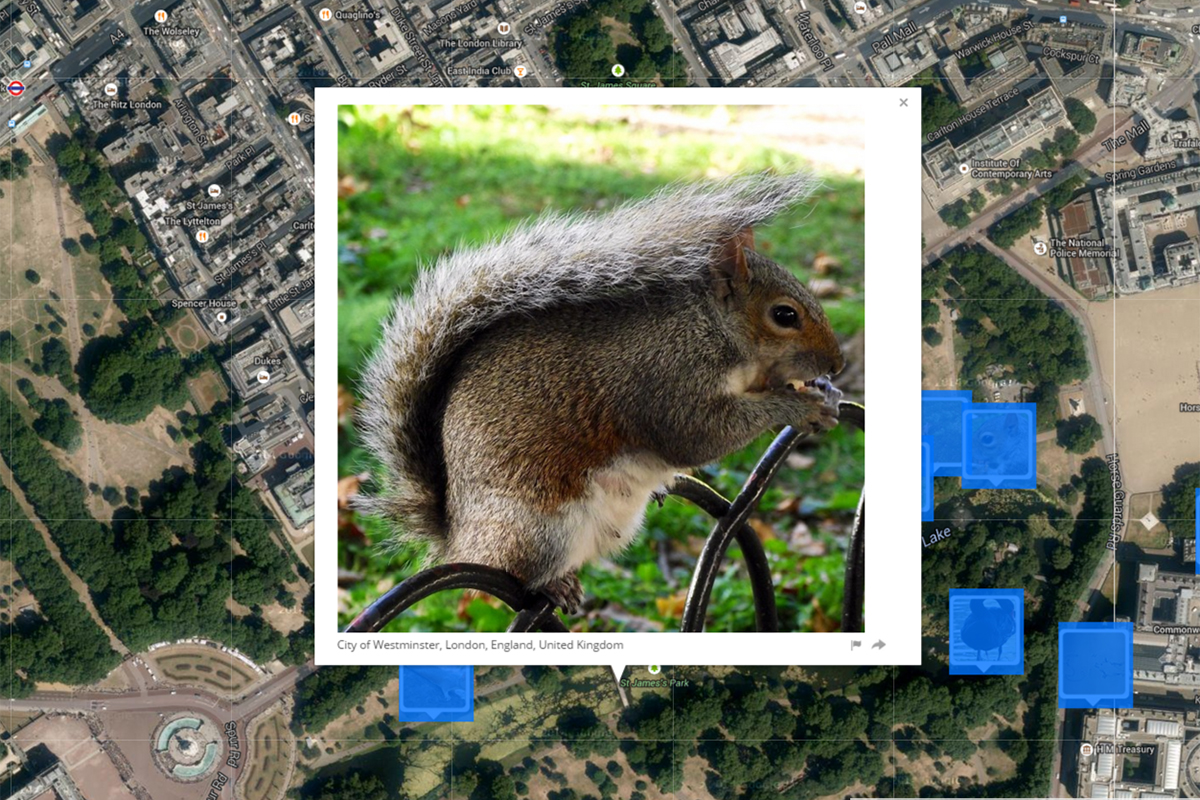 Bio:
Owen Mundy is an artist, designer, and programmer who investigates public space and its relationship to data. His artwork highlights inconspicuous trends and offers tools to make hackers out of everyday users. He has an MFA in Visual Art from the University of California, San Diego and is an Assistant Professor of Art at Florida State University.
___________________________
Stay connected with In the In-Between