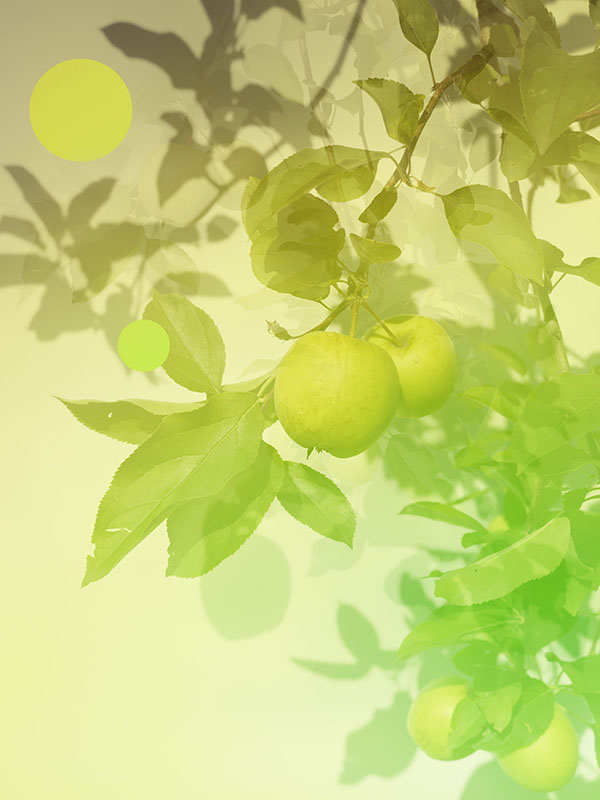 Another Day in Paradise
Juried by Gregory Eddi Jones and Anastasia Samoylova
---
Exhibition Statement
The vast majority of photographs we see in our day-to-day lives present idealized versions of their subject matters, making the world seem cleaner, more orderly, and more beautiful than it actually is in lived experience. It's difficult to grasp the profound influence we are subject to within our inescapable media-diets of beautiful images that offer promises of something better.  When considered within the framework of paradise notions, it's difficult to find any photograph that cannot be interpreted according to the author's reflection of a more ideal state of being. Pictures idealize through formal composition, they create a record of symbolic possession of their subjects, they aspire to aesthetics that spark delight in their viewers, they tell stories, edited and articulated, that give us fantastic reprieve from the mundane world outside their frames. Ironic gestures cannot escape desire, and poorly-made pictures aspire to it.
What is the impulse that drives photographers to represent promises of the idyllic? What does such common exposure to romanticism and fantasy do to our collective psyche? What is at stake in the viewer's belief or distrust in the underlying messages conveyed through photographs? And how do these dilemmas play out over the span of photographic intents, which range from commercial, personal, and evidentiary visual purposes?
The artists in this exhibition reflect on notions of paradise, idealism, and fantasy through a broad spectrum of photographic strategies. Together, the works here represent competing visual rhetoric spanning commercialism, irony, sincerity, observational and interpretative documentary, camp, appropriation, tableaux, personal narrative, and impartial photographic philosophies.
The original iteration of this exhibition opened as an abridged physical show featuring 9 artists (seen in the slideshow below) at Gravy Studio & Gallery in Philadelphia, PA on July 13, 2019. This expanded, web-only exhibition includes a total of 31 artists selected from an open call held during Spring, 2019.
– Gregory Eddi Jones, Editor
above: Joseph Desler Costa. Green Apples, from the series Cuts Like A Knife, 2019.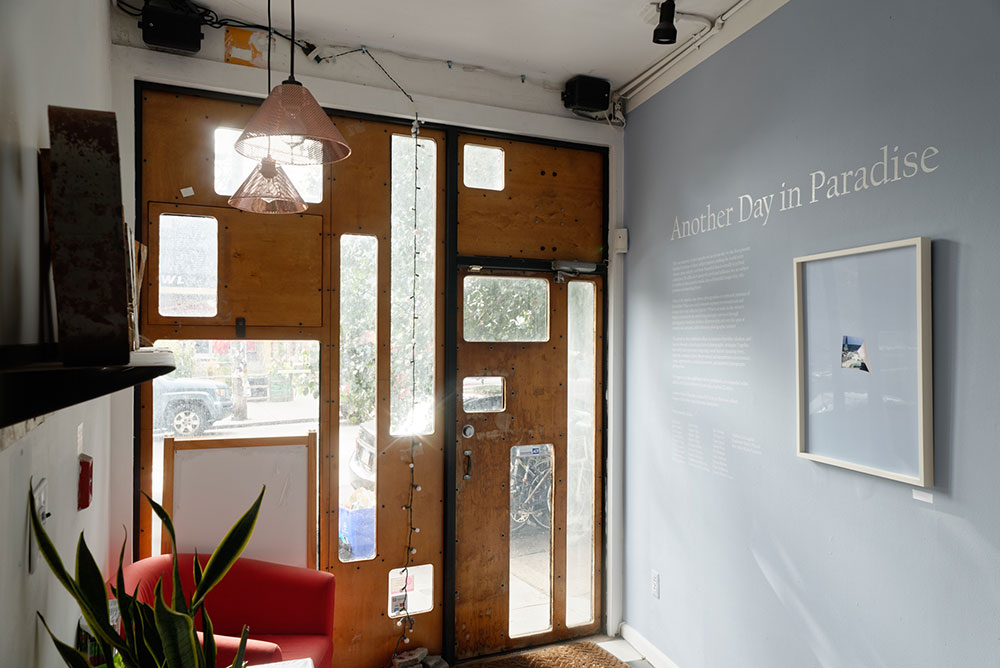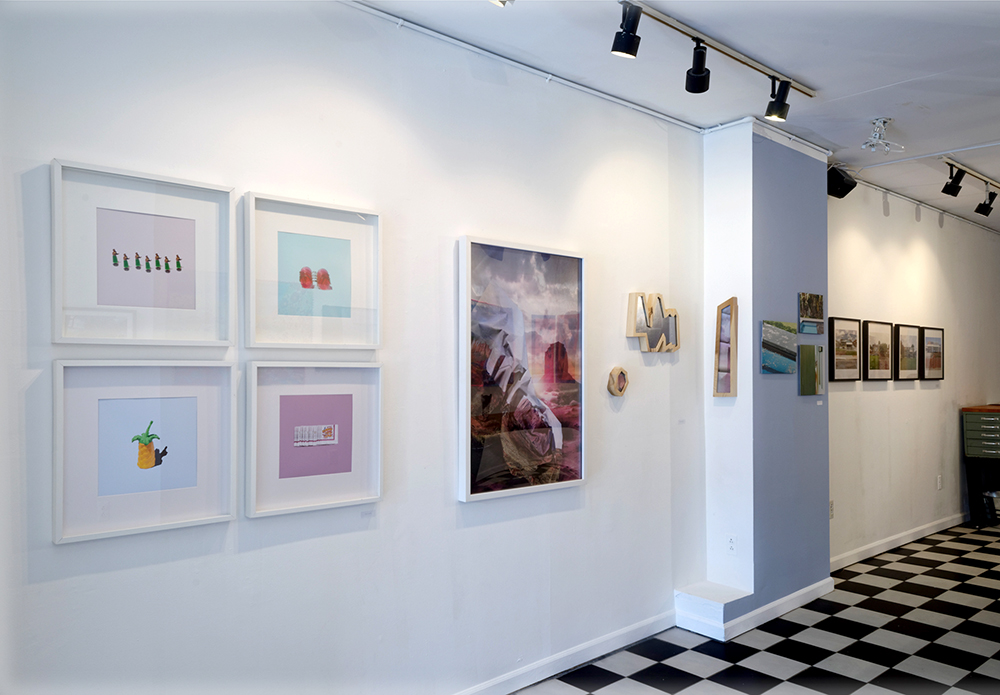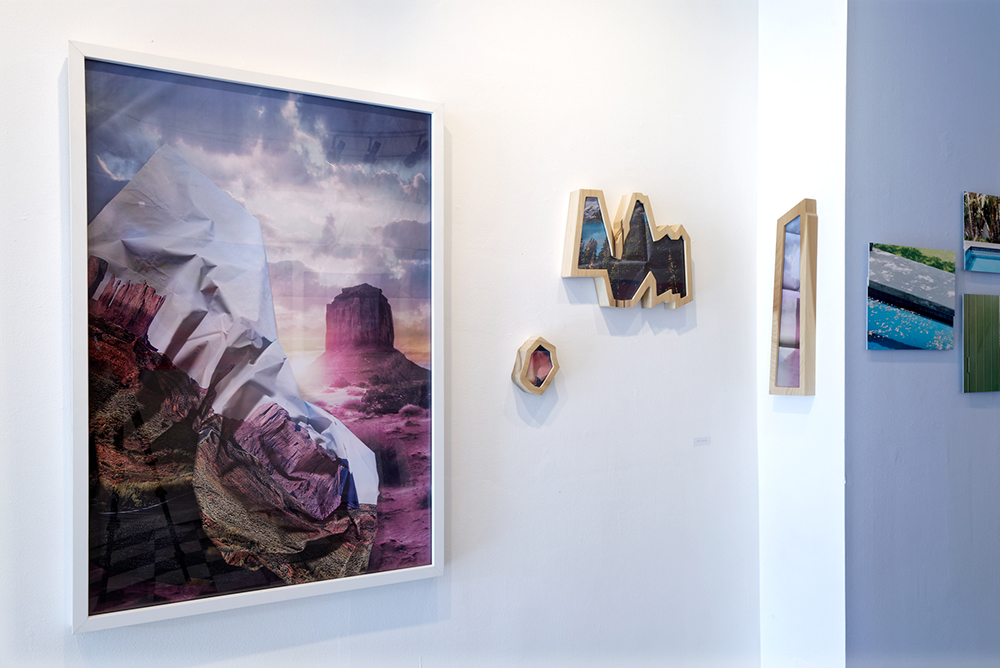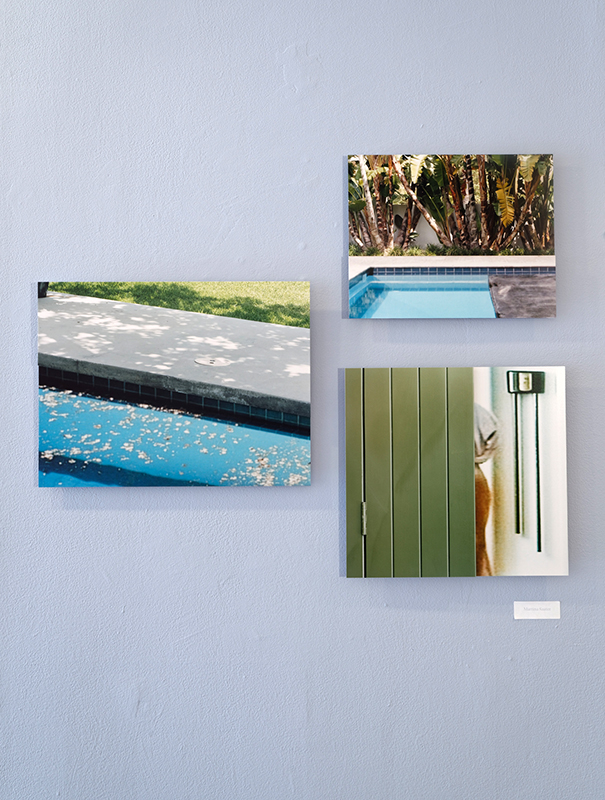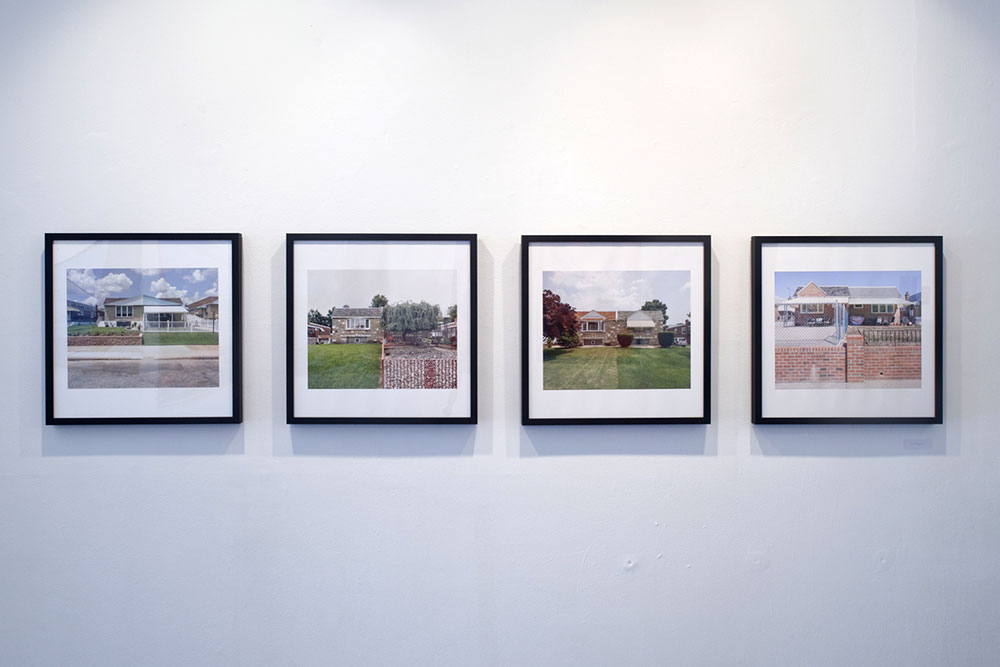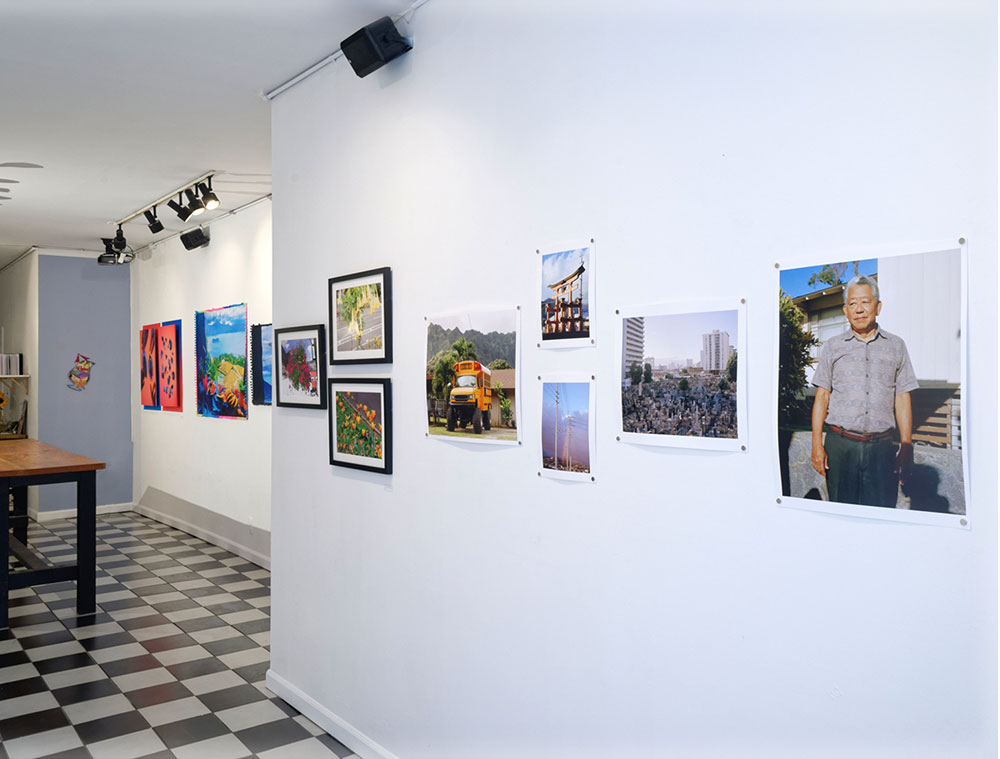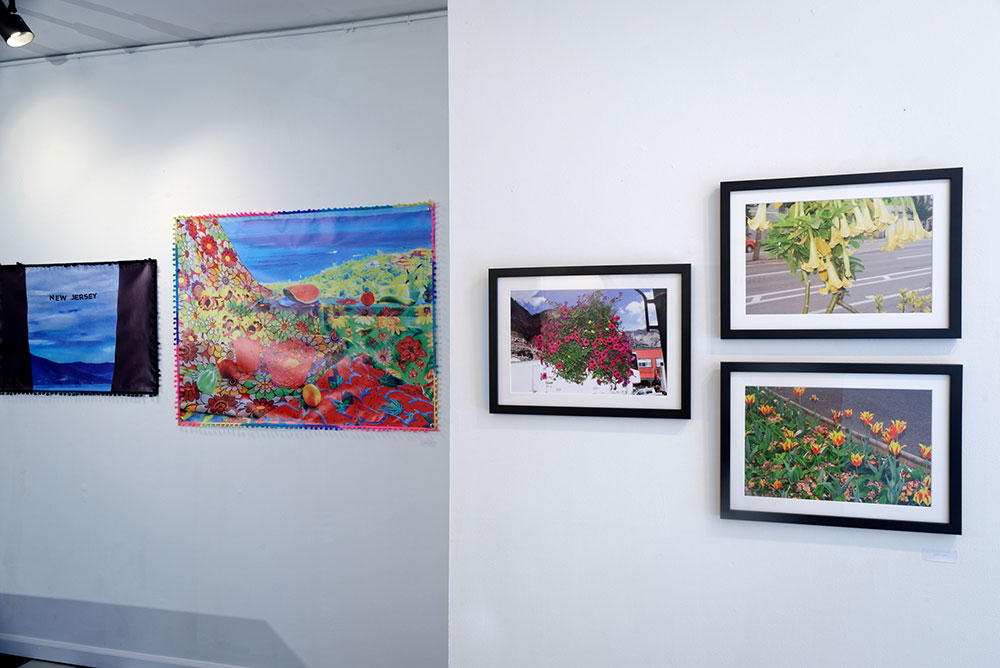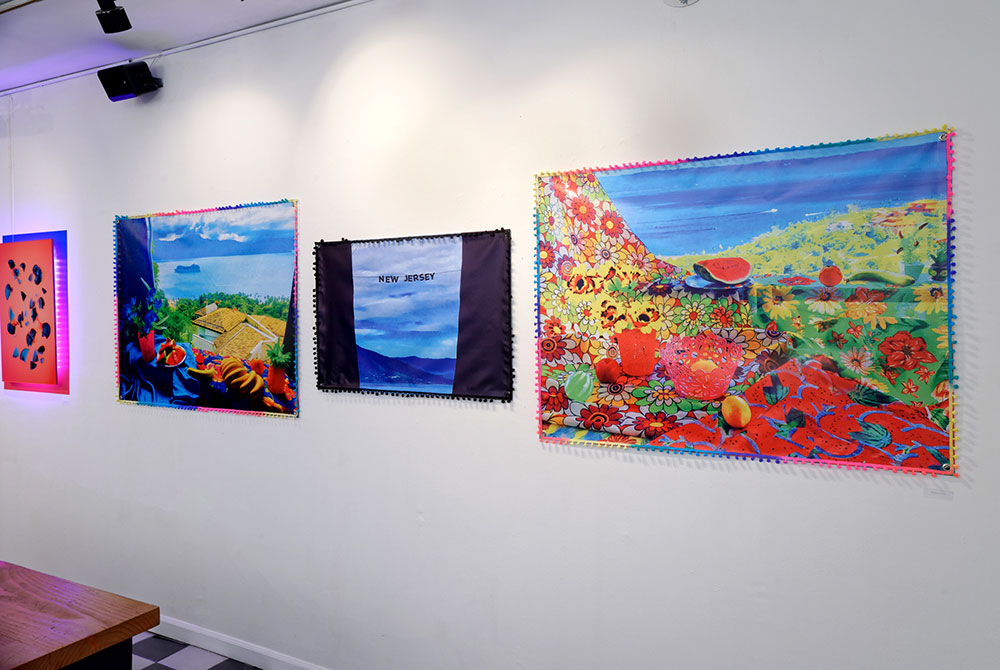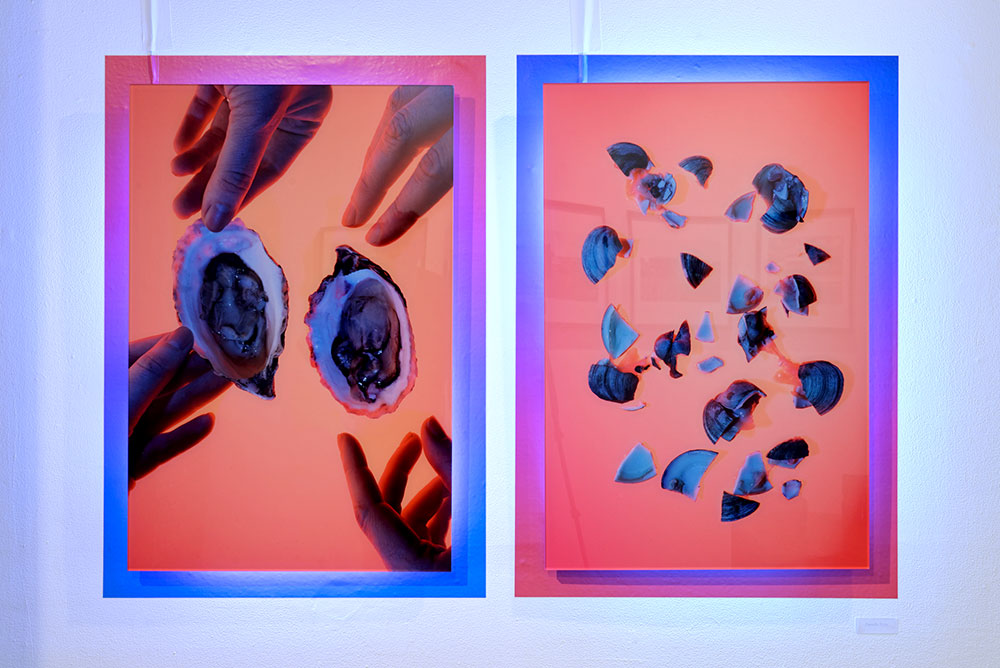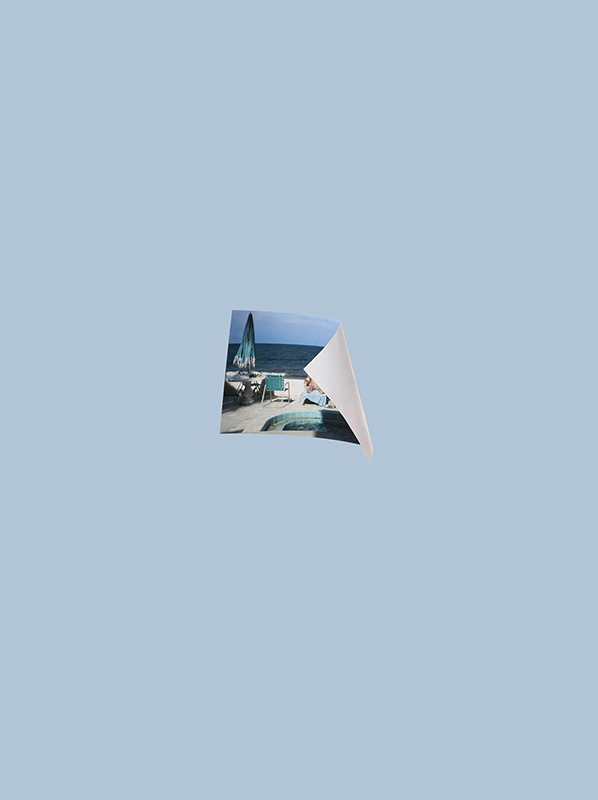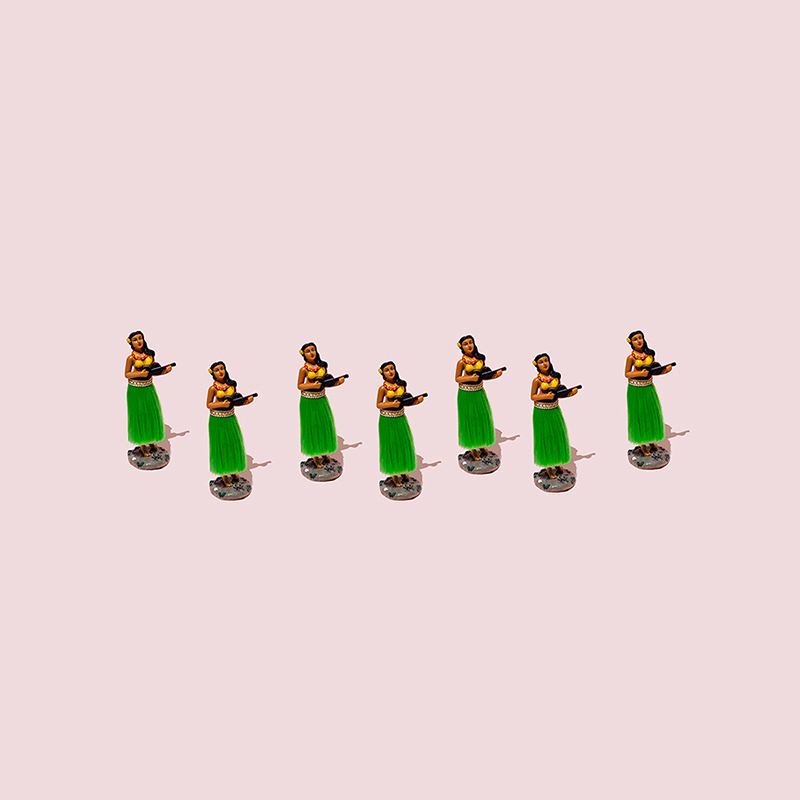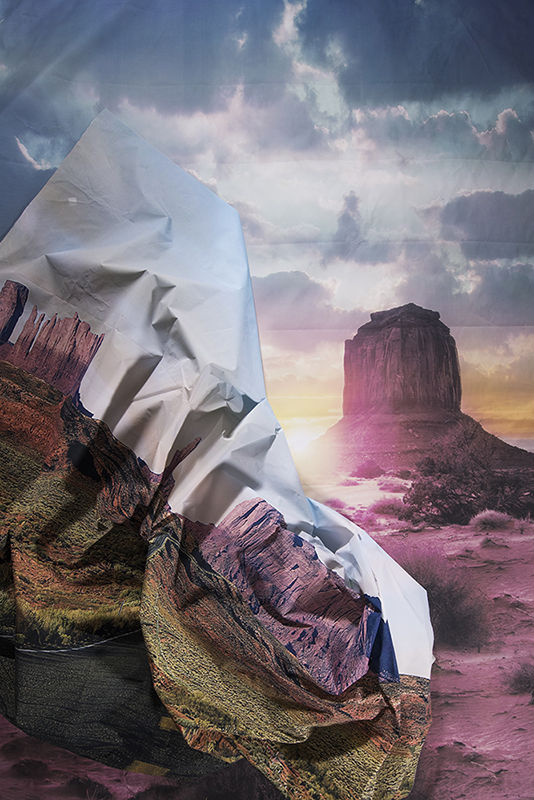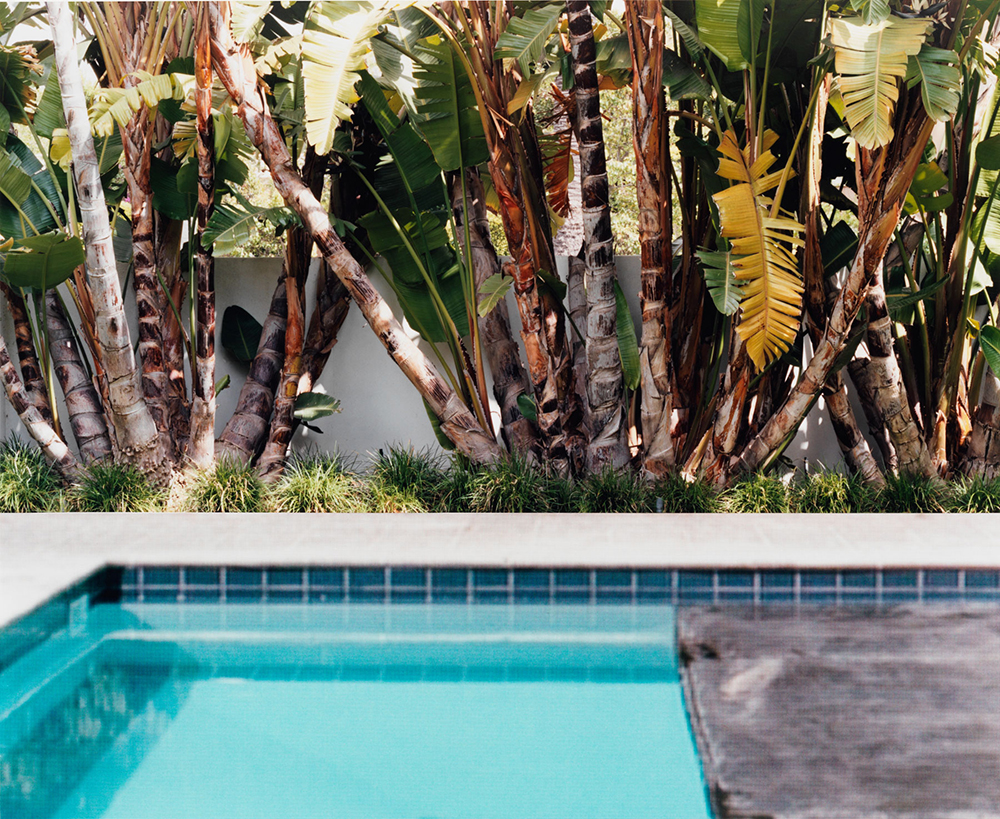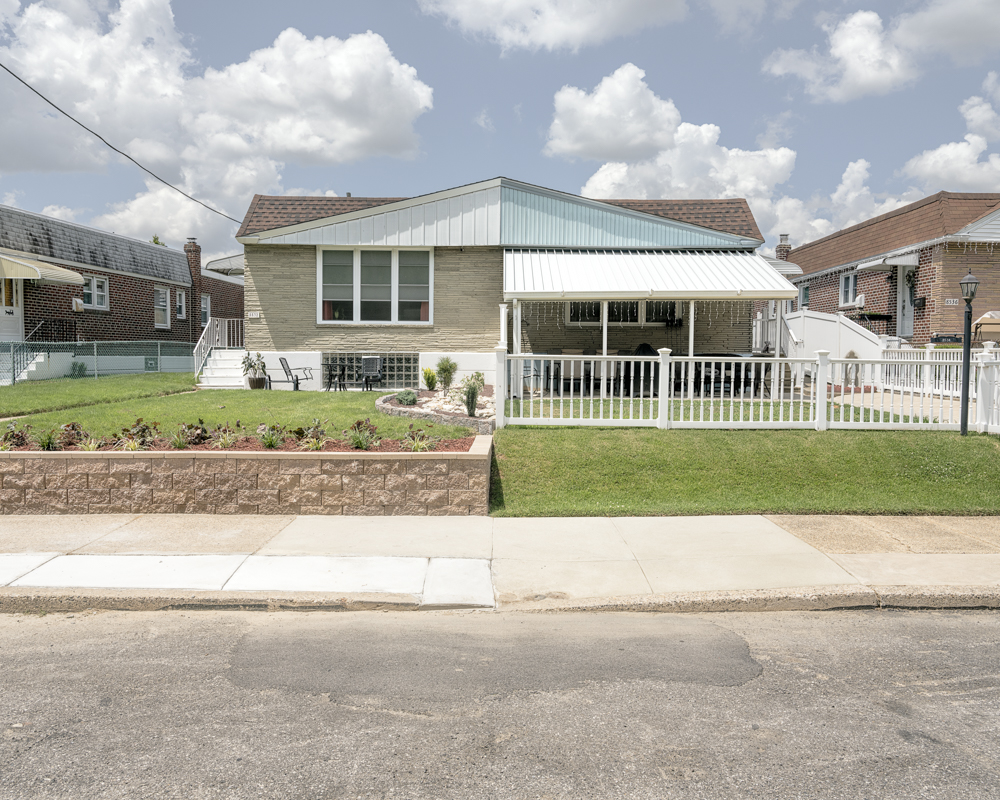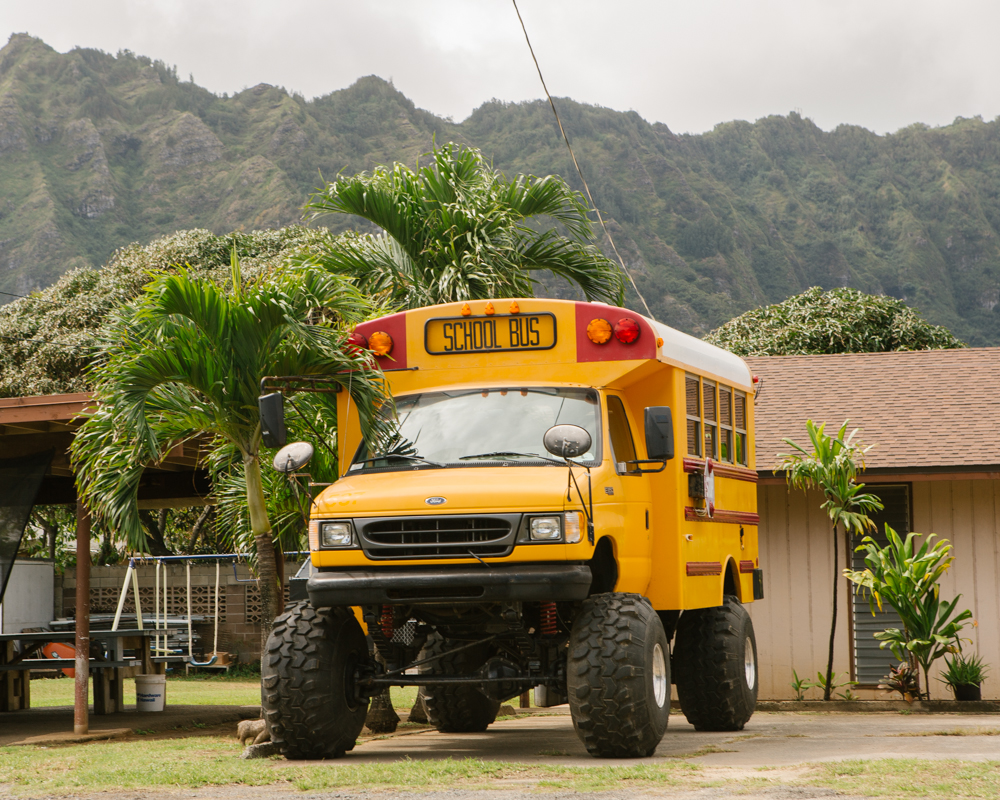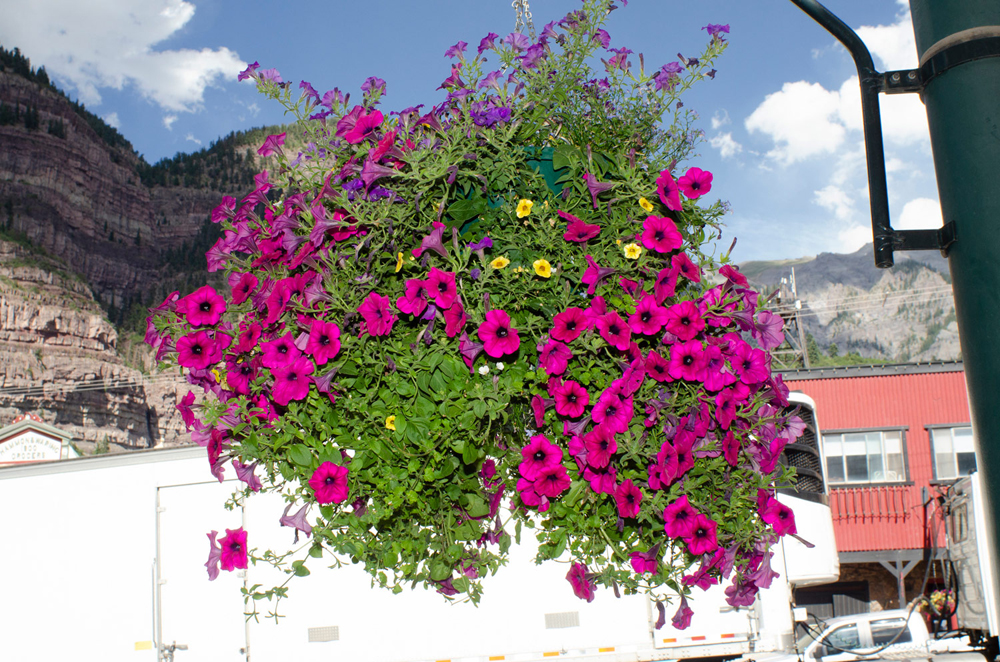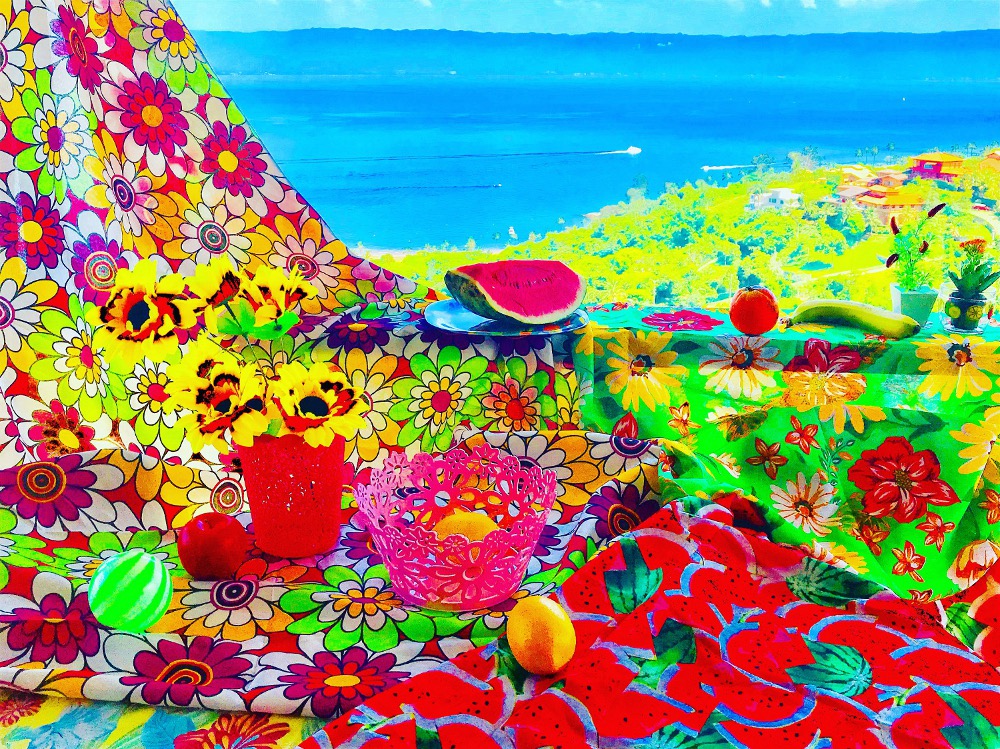 Nick MarshallEscape (2), from the series Escapes, 2013 honorary artist
Bree LambHead in the Clouds, from the series A House, A Home, 2017
Kalee AppletonDesert Road in Desert Sunset, from the series Glancing Backward, 2017
Martina SauterPool/Trees, 2013
Ira WagnerTwinhouse #2 from the series Twinhouses of the Great Northeast, 2018
Will MatsudaWaimanalo, 2017
Josh LordFloating Flowers, Ouray, CO, from the series Inner Vision, 2018
Melissa EderStill Life with Watermelon, from the series Tropicalismo, 2019
Danielle EzzoDecimated Shell, from the series Short-Wave Blues, 2019
Participating Artists
Physical exhibition at Gravy Studio & Gallery (above):  Bree Lamb,  Ira Wagner, Josh Lord, Kalee Appleton, Will Matsuda, Martina Sauter,  Melissa Eder, Danielle Ezzo, & Nick Marshall (honorary artist).
Online exhibition (below):  Tal Ben Avi, Mehves Lelic, Melissa Borman, Joseph Desler Costa, Gina DeSimone, Angelo Ries, Elaine Catherine Miller, Ryan Strand Greenberg, Katherine March Driscoll, Jayson Bimber, Shelli Weiler, Mary Ancel, Temporary Collective,  Melissa MacLaughlin, Ben Alper & Jon Feinstein, Aaron Wax, Eva Brunner, Michael Dillow, Matt Mele, Mario Karlovcec, & Ray Ewing.
---
---
---
Another Day in Paradise
Juried by Gregory Eddi Jones & Anastasia Samoylova
Special thanks to Gravy Studio and Gallery for hosting the physical exhibition, on view until August 24, 2019.
______________________
Stay connected with In the In-Between
_____________________________
Submit your work